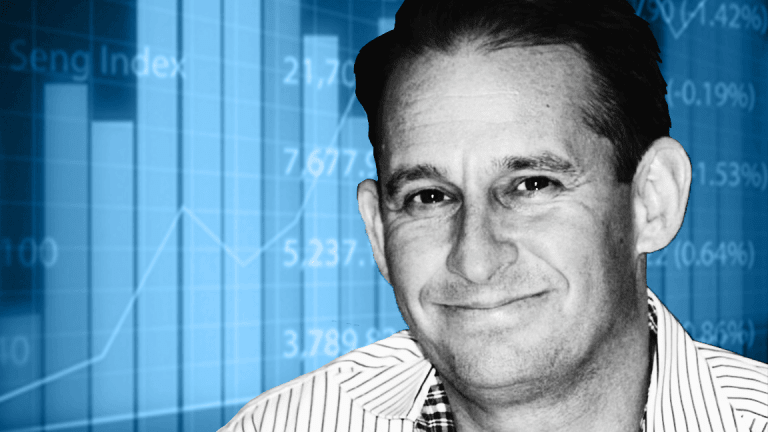 With an Activist Hovering, Embattled Ruby Tuesday Sells to NRD for $335 Million
The restaurant chain's share price shot upwards by about 20% on news of the sale. It was likely that the chain was under pressure from activist Glenn Welling, who may have seen the investment as a value play because of an expectation that the company's real estate was worth more than its enterprise valuation
Under pressure from Engaged Capital's Glenn Welling, Ruby Tuesday Inc. (RT)  on Monday agreed to sell itself to private equity firm NRD Capital for about $335 million.
Under the terms of the deal, NRD agreed to buy Ruby Tuesday's stock for $2.40 a share in cash or $335 million, excluding transaction expenses. The purchase price is about 37% over Ruby Tuesday's closing price on March 13, the day before the restaurant chain announced it was evaluating strategic alternatives. Ruby Tuesday's shares soared in pre-market trading by about 20% to $2.37 a share. 
The move comes after Ruby Tuesday in August decided to postpone the deadline for shareholders to nominate director candidates from Sept. 7 to Oct. 23. The deadline postponement suggested that Welling, an activist investor with a 3.3% stake, may have been agitating behind-the-scenes for a sale of the company or some other M&A actions. Ruby Tuesday, for its part, launched its strategic review in March.
Welling had owned a Ruby Tuesday stake since the fall of 2016 when the restaurant chain's shares were trading at prices slightly above its current share price. The fund likely acquired the stake as a value play because of an expectation that the company's real estate was worth more than the company's enterprise valuation. And while the activist fund never made any public agitations expect that Welling was keenly watching the company and talking to its management team, as he does at all of Engaged's major holdings.
It's possible that Engaged's Welling if elected could have pushed Ruby Tuesday to sell its business or properties had the company not agreed to be acquired by NRD. A lot of real estate remains on the books, which is likely what was attracting activist investor attention. The company owns the land and buildings for 269 of the 543 company's owned and operated locations, according to an August securities filing. The chain has about 600 restaurants in the U.S. and internationally, of which 62 are franchised.
The fund may also have been urging Ruby Tuesday to drop its operating restaurant business and become a pure-play real estate company by converting itself into a REIT, with the goal of finding other high-paying tenants for its real estate locations. Alternatively, the activist investor could have put pressure the company to sell its real estate and lease it back.
Davis Polk served as legal adviser to Ruby Tuesday, and Arlington Capital Advisors is serving as financial adviser to NRD. UBS Investment Bank is Ruby Tuesday's financial adviser. 
Stephen Anderson, an analyst at Maxim in New York, said it appears that NRD Capital, which specializes in franchising, may seek to franchise more stores as a means of raising cash. Currently, about 85% of the Ruby Tuesday chain is company owned. "It's possible that NRD turns around and seeks to sell a lot of their company-owned locations," said Anderson.
Also, private equity firms on occasion buy restaurant chains and subsequently turn around and sell the landholding to help pay for the acquisition. For example, private equity firm Golden Gate Capital LP in January acquired Bob Evans Farms Inc., under pressure from activist investor Tom Sandell and Sandell Asset Management. Since then, the buyout shop has sold the real estate under about 55 locations to three REITs, including Four Corners Property Trust (FCPT). It's possible that FCPT could be interested in some of Ruby Tuesday's properties.
As a result, it is possible that NRD sells some real estate to raise cash. Anderson added that it was also likely that the private equity firm continues an ongoing Ruby Tuesday strategy of closing down unprofitable locations. Since the end of 2008, Ruby Tuesday's has closed down 35% of locations, Anderson notes.
"This was always the fourth or fifth brand among bar-and-grill chains in casual dining," said Anderson "Considering the contraction that has taken place in that part of the [casual dining restaurant chain] industry I expect them to continue to close down poorly performing locations."
It appears that the sale represented a positive outcome for Welling's fund, though barely. At this stage, seven months after Ruby Tuesday's launched its strategic review, it seems unlikely that the activist fund will launch a director battle to push for a higher price or more bids even if the sale price doesn't represent a big win for the insurgent fund.
Anderson argued that the $2.40 price is probably a fair offer, he added, noting that Ruby Tuesday was able to generate positive EBITDA in its most recent quarter and that the chain only has had ten quarters of positive same-restaurant sales since the end of 2005. "Those returns suggest that the is some turnaround potential," said Anderson.
Also, Ruby Tuesday now comes off The Deal's crosshairs list of companies that could soon become targets of activism. The restaurant chain now joins The Deal, a sister publication of The Street, "Direct Hits." list.
More of What's Trending on TheStreet: