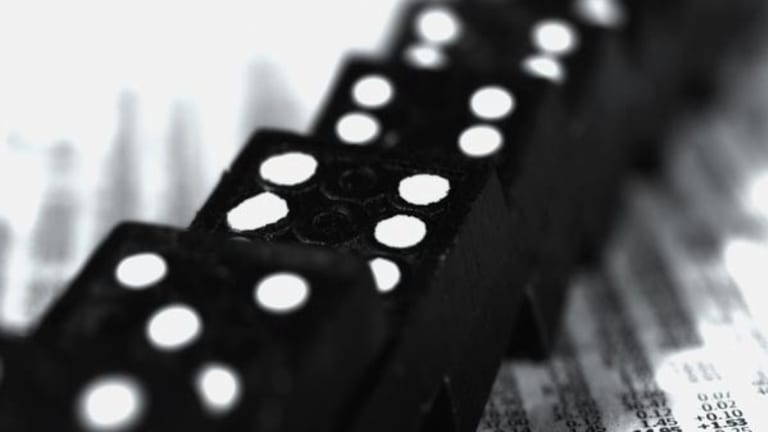 Winners and Losers: AgFeed
The China-based company reported a big surge in hog-production capacity.
Updated from 2:35 p.m. ET
Ag Feed Industries
( FEED) shares soared 61% Monday after the company announced its full-year profit more than doubled.
Shares were up 66 cents to $1.74 after the China-based company, which makes animal feed and pork products, said its hog-production capacity saw a big increase. AgFeed posted a 2008 profit of $16.9 million, or 53 cents per share, up from $6.7 million, or 25 cents per share, in 2007.
Shares of WSP Holdings
(WH) - Get Report
, a China-based maker of tubular products used in oil and gas exploration, were up 27%, or 61 cents to $2.91 Monday after the company announced it would pay a 30-cent divided per U.S. American depositary share and a one-time special cash dividend of 45 cents per ADS out of its annual profits for the years ended Dec. 31, 2007 and Dec. 31, 2008.
Shares of
PetroQuest Energy
(PQ)
, an independent oil and gas producer based in Lafayette, La., were up 17%, or 36 cents to $2.45.
Arena Pharmaceuticals
(ARNA) - Get Report
shares were down 21.6%, or $1.10, to $3.99 following a downgrade from Canaccord Adams from hold to sell. Volume was more than 4.9 million shares.
Sonic Automotive
(SAH) - Get Report
shares were down 15%, or 23 cents to $1.28. A survey of analysts by Thomson Reuters expects the Charlotte, N.C.-based auto retailer to report earnings today of 3 cents a share, 65 cents less than the fourth quarter of 2007.
Copyright 2009 TheStreet.com Inc. All rights reserved. This material may not be published, broadcast, rewritten, or redistributed. AP contributed to this report.