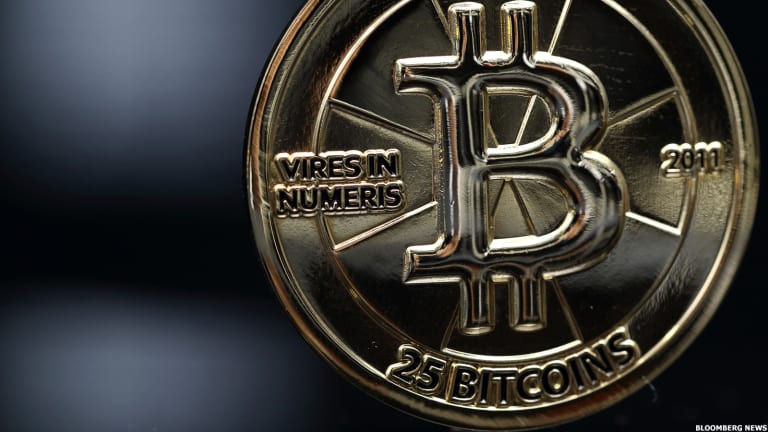 Winklevoss Reveals Another Virtual Currency Is on the Way
Get ready for another crypto-currency.
Get ready for another digital currency, according to one of the famous Winklevoss twins. The newest crypto-currency illustrates how business models based on so-called blockchain technology have spread beyond money and finance.
During Wednesday's The Money Show conference in San Francisco, Cameron Winklevoss -- he of the famous rowing, suing and investing brothers -- let the cat out of the bag on Filechain, the latest of these crypto-currencies. The brothers' Winklevii exchange is a unit of Gemini Trust.
Those who use massive computing resources to successfully attack and solve Filechain's complex, encrypted problems will earn not money per se but valuable space on cloud-computing networks.
"Bitcoin is the digital equivalent of gold that you can send as easy as email," Winklevoss said, explaining why he and his brother Tyler built an online exchange of digital currencies and went through the time and trouble to get it licensed to operate legally in New York and other places.
There are others building digital exchanges, some that also process traditional currencies. Those include Circle, which garnered a $50 round of Chinese investment for a unit there, as digital currencies take off not only in the U.S. and Europe but in Asia as well.
If all that sounds far-out to you, you're not alone.
That tech-heavy-speak was too much also for technology author George Gilder who -- with arms gesticulating wildly in his familiar style -- wanted to get right to the heart of this opportunity.
"Where are the businesses?" Gilder asked, as many heads in the crowd nodded.
The reception shows the skepticism among some of digital currencies, which themselves have been repeatedly stolen from hacked systems.
While Winklevoss was waxing digital, two levels below was a trade show floor with a section devoted to investing in cannabis-related products and services. There's big money in pot, even though it's still illegal in most states.
All of which shows it's hard to say for sure where the most profitable ideas of the next decade may come from.
John Shinal is a San Francisco-based business writer who has covered technology as a reporter, editor and columnist for two decades.