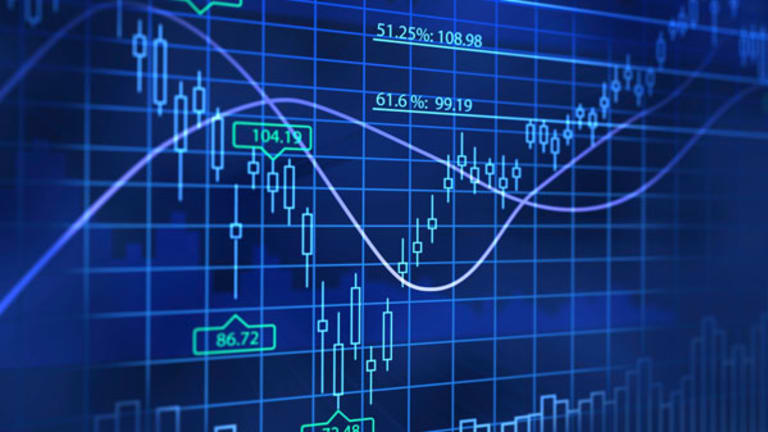 Windstream REIT Spinoff Plan Provides Jolt for Stock, Telecom Sector
Shares of Windstream, which provides network communications services, are jumping after the company said it would spin off some of its assets into a real estate investment trust.
NEW YORK (TheStreet) -- Shares of Windstream (WIN) - Get Windstream Holdings, Inc. Report, which provides network communications services to businesses and residential consumers, are jumping after the company announced that it would spin off some of its assets into a real estate investment trust, or REIT. Two research firms had very different reactions to the move.
WHAT'S NEW: Windstream said that it would spin of some of its assets, including its fiber and copper networks and other real estate, as a REIT. Expected to be completed by the first quarter of next year, the tax-free spinoff will enable Windstream to realize significant financial flexibility by lowering its debt by approximately $3.2B and increasing free cash flow to accelerate broadband investments, transition faster to an IP network and pursue additional growth opportunities, the company said. The REIT will be positioned to provide an attractive dividend to shareholders and grow revenue through lease escalation, capital investment and acquisitions, Windstream added. Windstream noted that the IRS had granted preliminary recognition of the tax-free nature of the spinoff and the qualification of the spun off assets for REIT status. The company said it expects to pay a dividend of 10c per share after the transaction, while the REIT will pay an annual dividend equivalent to 60c per share. REITs do not pay taxes on income that they distribute to unitholders.
ANALYST REACTION: In a note to investors today, Oppenheimer analyst Timothy Horan said that the move would enable Windstream to avoid about $200M each year in potential taxes. The analyst noted that Windstream was cutting its overall dividend to 70c from $1, but he believes that the dividend has become much safer. Furthermore, the move is intelligent from a strategic, operational, and financial viewpoint, he believes. With its new structure, Windstream is worth at least $15 per share and could be worth as much as $18 per share, Horan estimated. The analyst kept a Perform rating on the stock. Much more skeptical about Windstream's move was Mike McCormack, an analyst at research firm Jefferies. The REIT spin-off is "an elegant way" for Windstream to cut its dividend, McCormack contended. The move does not change the company's fundamentals and calls into question the stock's valuation, as the portion of the company not spun off into the REIT appears to be a non-facilities based provider, the analyst wrote. As a result, Windstream's valuation is questionable, he contended. McCormack kept a $6 price target and Underperform rating on the shares.
WHAT'S NOTABLE: Horan and McCormack both believe that other telecom companies with wireline businesses could follow Windstream's lead and spin off assets into a REIT. By obtaining a favorable preliminary ruling from the IRS, Windstream has already cleared the biggest hurdle to a REIT conversion, possibly setting the stage for other companies in the sector to follow suit, McCormack stated. If Windstream is able to carry out the spinoff, it means that every non-REIT communications and cloud company covered by Oppenheimer is now about 20% undervalued, wrote Horan. However, UBS analyst Scott Arwin does not expect large telecom companies like Verizon (VZ) - Get Verizon Communications Inc. Report and AT&T (T) - Get AT&T Inc. Report to follow Windstream's lead, as he does not think the larger companies will want to open their networks to competitors at regulated rates.
PRICE ACTION: In midday trading, Windstream rose 12% to $11.80. The stock was well off its high for the day of $13.30. Other stocks in the sector also rose, with Frontier Communications climbing 12% to $6.64, Century Link (CTL) - Get CenturyLink, Inc. Report advancing 4% to $39.15, AT&T (T) gaining 3.3% to $36.83, Verizon (VZ) rising 1.8% to $52.50 and Sprint (S) adding 1% to $7.75.
Reporting by Larry Ramer.
The Fly
provides comprehensive coverage of stock news and Street research and delivers it in real-time. The Fly breaks market-moving news and explains sudden stock movements in a rapid-fire, short-form story format. Follow @theflynews on Twitter. For a free trial, click