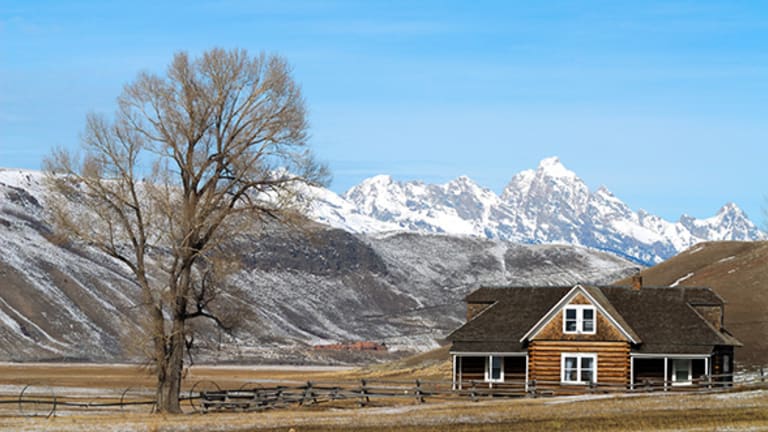 Will Yellen Turn Hawkish at Jackson Hole and Crush the Stock Market?
Events around the world may force the Fed Chair's hand.
Markets aren't expecting fireworks from Janet Yellen's appearance at the annual Jackson Hole symposium. However, we've learned to expect the unexpected from central bankers, and this week could present a few surprises.
Currently, the consensus expectation is that the Fed will raise rates one more time this year. Traditional measures of inflation, such as the consumer price index and producer price index (currently running at respective annual rates of 1.7% and 1.9%), offer no urgent reason for a rate hike.
However, signs have appeared recently that indicate that Ms. Yellen and the Federal Reserve may become more active than previously believed.
Copper Hints at China Growth
Earlier this week, copper touched $3 per pound for the first time since late 2014. The red metal is used heavily in manufacturing and construction; therefore, a breakout in copper is considered bullish for the global economy.
Technically, copper has formed a massive inverted head and shoulders pattern, which suggests that the price will continue to rise. Copper mining stocks like BHP Billiton (BHP) and Freeport McMoRan (FCX) are also on the upswing.
China is by far the world's largest consumer of copper. After a six-year decline, that country's GDP has slowly started ticking higher. Perhaps copper is telling us that we are about to see the nascent uptrend in China's economy accelerate.
Europe Is Back
After years of sub-par growth, Europe finally appears to be getting back in the game. Mario Draghi, Janet Yellen's European counterpart, made it clear recently that the European Central Bank's bond purchase programs are coming to an end.
This week's purchasing managers index (PMI) figures highlight the improvement in Europe. Germany scored 59.4 on the Markit Flash Manufacturing PMI. Any result above 50 indicates growth. The result was better than the expected 57.7, and continues an impressive trend.
Canada is Hot
At first glance, Canadian retail sales seemed tame earlier this week. However, when weak auto sales were factored out, it became clear that our neighbors to the north are spending far above expected levels. Core retail sales crushed expectations. The Bank of Canada has already raised rates once this year, and now it appears they'll have to do so again.
Suddenly in Canada, interest rates are rising, the currency is strong, and the citizens are spending freely. Interestingly, all of this is happening without a commensurate rise in the price of oil, of which Canada is a major exporter.
Is strength to the north telling us something about the U.S. economy? With the majority of Canadian exports bound for the U.S., the two economies are intertwined.
In summary, with so much happening in the U.S., it could be easy to miss important cues from other parts of the world. Yellen understands this, and must consider how the U.S. could be affected by growth elsewhere. Looking beyond the U.S., global growth could force Yellen's hand and cause her to become more hawkish.
(This article originally appeared Aug. 24 on Real Money, our premium site for active traders. Click here to get great columns like this from Ed Ponsi, Jim Cramer and other writers even earlier in the trading day.)
Don't miss these top stories on TheStreet:
In Retailers' Gang War, This Is Why I Am Rooting for Walmart: Market Recon
50 Reasons Dying Sears Had No Choice But to Strike a Deal With the Ruthless Amazon
We Are Astonished By How Far Uber Has Deviated From Its Original Master Plan
At the time of publication, Ponsi had no holdings in any securities mentioned.