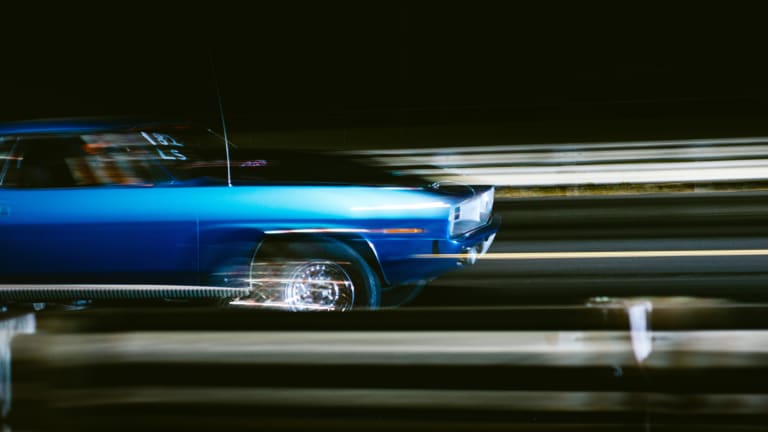 Will Stock Prices Go Into Overdrive Off the Tax Law's Passage?
A look at what the Dow did after 1964 and 1986 U.S. tax revamps.
The big question these days is: "Is a GOP tax-reform bill's passage already priced into the markets?" I have no idea, but let's go back and look at the two times in recent U.S. history when we had major tax reforms: the early 1960s and the mid-1980s.
February 1964
We're going to use the Dow Jones Industrial Average for this exercise, since that was the predominant index back then in the 1960s and 1980s. Here's a monthly Dow chart, which doesn't show any of the daily wiggles that we as traders and investors fret over, but does show how far the market came between the October 1962 Cuban Missile Crisis and Kennedy-era tax reform that passed in February 1964. from the Cuban Missile Crisis in 1962:
The rally from the 1962 low to the enactment of tax reform (red box on the chart) was approximately 15 months and amounted to around 14%. The red box is the timeframe right after the tax bill passed. While you can't see it that easily, the market went sideways for four months after the bill passed.
September 1986
Now, let's look at the 1980s tax reform. The Dow had gone sideways for a good portion of 1985, then took off in late September. That's the blue box on the chart.
The index made a high in the spring of 1986 (blue arrow), having rallied just over 40% in that time. It then went sideways for the better part of six months. The red arrow shows us when the tax reform bill was passed. After that, we rallied hard into August of 1987.
The Bottom Line
So, what this tells us:
In 1964, the Dow went sideways for months after the bill was passed. Perhaps it was because stocks had already run up heading into the reform's passage.
In 1986, the industrials went sideways prior to the passage, so perhaps they were ready for a run thereafter (which is exactly what happened).
Add it all up and I don't have a strong opinion as to whether 2017's tax reform is already priced into the market or not.The only thing we know is that our current bull market most definitely didn't go sideways ahead of the tax bill's passage.
(This column originally appeared on Dec. 4 on Real Money, our premium site for active traders. Click here to get great columns like this from Jim Cramer and other writers even earlier in the trading day.)
More of What's Trending on TheStreet: