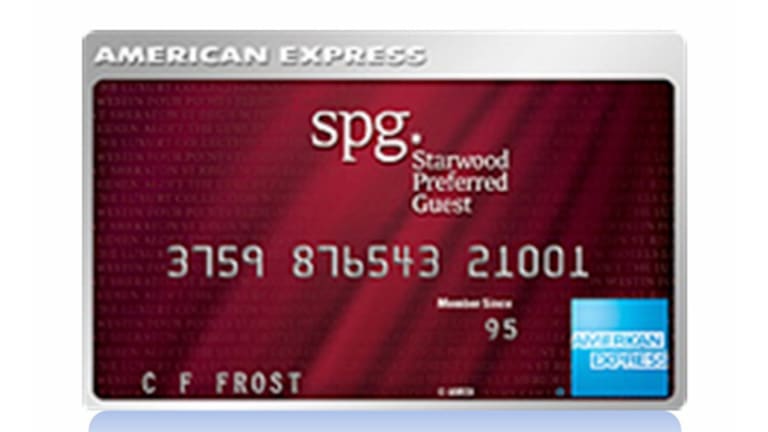 Cramer -- Will Hyatt Buy Out Starwood? Either Way, Starwood Looks Solid
Starwood Hotels reported third-quarter earnings Wednesday amidst deal rumors of a buyout by Hyatt Hotels. Starwood's results look solid and a company sale could pay off for shareholders.
The following commentary was originally sent to Action Alerts PLUSsubscribers on Oct. 28, 2015, at 10:35 a.m. ET.
On Wednesday morning, Action Alerts PLUS holding Starwood Hotels & Resorts (HOT) reported third-quarter earnings, which are currently being overshadowed by deal talks, which David Faber reported earlier on CNBC. Starwood is reportedly close to a deal to sell the company to international hotel operator Hyatt Hotels (H) - Get Free Report , going against previous reports that a Chinese conglomerate was preparing a bid. All that being said, we did not want subscribers to miss out on analysis from Starwood's most recent quarter. We will continue to monitor the transaction scenario and will be back with more information on that front when it comes available.
As for earnings, Starwood reported an in-line third-quarter print, with revenues of $1.43 billion coming in just short of the $1.44 billion consensus estimate and earnings per share of 74 cents beating consensus of 72 cents. Importantly, guidance for full-year 2015 was roughly in line as well, as the company raised its EPS estimates to a range of $2.96 to $3.02, vs. the consensus estimate of around $3.01.
As for important metrics, Starwood reported that worldwide revenue per available room at same-store owned hotels was up 5.5% and system-wide same-store hotel RevPAR was up 5.4% (both metrics in constant currency). The company sees 2015 RevPAR up at same-store system-wide hotels worldwide by about 4% to 5% and sees 2015 RevPAR up at same-store owned hotels worldwide of 5% to 7%. This guidance is a slight trim from previous estimates. Initial 2016 RevPAR growth guidance of 4% to 6% is in line with consensus.
Throughout the quarter, Starwood signed 44 hotel management and franchise contracts, representing approximately 8,600 rooms, and opened 27 hotels and resorts with approximately 4,800 rooms, showing solid growth within the pipeline.
As for capital allocation, Starwood paid a quarterly dividend of 37.5 cents per share and repurchased 1.3 million shares at a total cost of $100 million.
Meanwhile, along with the quarterly release, the company announced that it had entered an agreement with Interval Leisureundefined to sell its vacation ownership business to the group in a transaction valued at $1.5 billion, which is approximately in line with market expectations. The deal will follow the completion of the planned spinoff ofVistana Signature Experiences (the name for the timeshare business) from Starwood (announced in February) and will result in a merger between an Interval Leisure wholly owned subsidiary and Vistana. The sale is expected to create shareholder value for Starwood stakeholders.
Summing it up, the in-line print was solid for Starwood but shares are undoubtedly trading higher this morning as a result of the potential deal with Hyatt. While management had been mum on its strategic review in the past quarter, we are confident in saying that the company was likely doing the due diligence necessary to get a potential deal in place and deliver maximum value to its shareholders.
At the time of publication, Jim Cramer's charitable trust Action Alerts PLUS was long HOT.