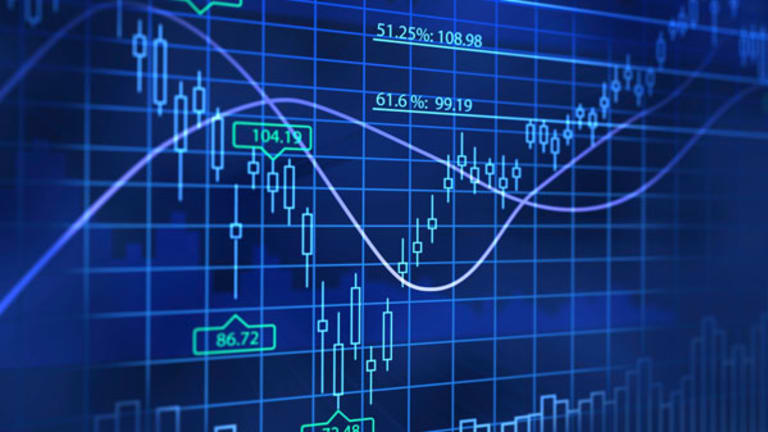 Will Facebook Frenzy Fizzle for China Internet Stocks?
It remains to be seen whether these stocks are now momentum plays to be chased higher, or overbought plays to be shorted lower.
The following commentary comes from an independent investor or market observer as part of TheStreet's guest contributor program, which is separate from the company's news coverage.
BEIJING (
) -- One year ago, shares of
Molycorp
(MCP)
and
Rare Earth Elements
(REE)
were each up by several hundred percent in a few months due to an investor-buying frenzy for all things related to rare earths. Many investors piled into shares of tiny fluorite producer
Shenzhou Mining
(SHZ)
, which was trading below $1.
Within weeks, SHZ ran to over $10 -- a quick return of more than 1,000%. More stunning was the fact that SHZ wasn't even in the business of producing rare earths, it was just mistakenly lumped in with the sector. For a while the "greater fool theory" held and the stock continued to skyrocket, but once the party ended, shares of SHZ plunged back to $1 to $2. For those who piled in at the top, they are looking at potential losses of 80% to 90%.
We are seeing the exact same thing again with "social media" stocks. The hot stock driving the space is now the impending IPO of
Facebook.
Despite the fact that everyone knew the IPO of Facebook was nearing its filing with the SEC, and even had an idea of the proposed valuation (up to $100 billion), a
Wall Street Journal
article on Friday discussing the impending IPO led to frenzied buying of anything related to social media. This included most of the Chinese internet space.
Shares of
RenRen
(RENN)
, mislabeled as the "Facebook of China," surged as much as 30% (36% in after hours) and
Sina Corp
(SINA)
, which runs China's most popular mini-blog service, jumped as much as 15%. This buying of internet stocks set off a quick chain reaction, spreading to most of the Chinese internet space as a whole (even non-social networking stocks). Shares of
eCommerce China DangDang
were up by nearly 20%,
Baidu
(BIDU)
was up 7% and
Youku
(YOKU)
was up 13% .
In December, investors had seemingly given up on RENN completely. The stock traded as low as $3.21, roughly equal cash per share. The conclusion, it seemed, was that RENN's business was worth precisely zero and the company was only valued for its cash. Since that time, very little has changed with RENN, except that it has continued to lose money and burn more of its cash, yet the shares are up 63% and the run up shows little sign of slowing down.
Shares of DANG, mislabeled as the "Amazon of China," have now roughly doubled in the past month, despite several negative developments which may significantly impact earnings. The raging price war between DANG, TaoBao and 360Buy.com has intensified according to articles in the Chinese press. Each party continues to cut prices and the others continue to match. The price war was cited as the reason why DANG swung to a Q3 loss last year, significantly impacting the stock price. And now it's getting worse. Revenues are almost certain to grow substantially in Q4 (perhaps exceeding guidance), but it is almost absolutely certain that the net loss will widen substantially due to price cuts.
A second negative development in Q4 was a data leak involving 12 million DANG customers. In China, electronic payments have been slower to catch on and DANG often transacts on a "cash on delivery" basis. Data thieves would actually find out what product a customer had ordered, show up at their house and deliver a cheap substitute and then collect the cash and leave. When the real delivery showed up later, both the customer and the delivery person had a bit of a surprise. So far, DANG isn't providing reimbursement, and customer backlash has been significant.
Some of these stocks, notably DANG, RENN and YOKU look like they are set up to keep flying higher for some time due to the Facebook frenzy. Many investors will be tempted to go on a quick ride, and it could be possible to make a quick buck in the next few days if the stocks don't immediately pull back. However at some point in time, it could be a few days or a few weeks, these stocks will have to trade at a valuation which reflects their results and not simply the hype for Facebook.
Despite its convenient nickname, RENN is not Facebook. Not by a very long shot. However, valuing the company at just cash per share was certainly too cheap in December. $5 is probably not unfair for a company with this much cash, but it still remains to be seen how quickly RENN is burning the cash and what it plans to do with it. The fact that RENN never bought back shares when it was trading at cash value gives a bit of insight into management's views for RENN's prospects.
Again, DANG is not
Amazon
(AMZN)
, despite the fact that is it is a much used analogy used to hype the stock. Taobao.com is the dominant site in China, followed by 360buy.com, then DANG. Traffic at Taobao is nearly triple that of DANG, and an unfortunate reality in China is that Taobao's willingness to sell pirated goods means that it can attract far more consumers at a cheaper price than DANG. (For reference,
I include this link to a pirated CFA study program on Taobao. It is identical in every way but sells for only 10% of the cost charged by Schweiser.)
Both of these larger competitors, Taobao and 360buy.com, have been rumored to be pursuing IPO's as well. So the question for the long term for DANG is how long the company can keep reporting accelerating losses to keep pace in a price war with competitors who sell products at 50% to 90% lower prices. Now that it has doubled to $8.34, DANG is a great short, but it could easily power higher due to Facebook frenzy, so it is one to be cautious with. I am watching day by day.
If there is one analogy which is correct among these stocks, it is that YOKU is the YouTube of China. YOKU's site is fantastic and content is amazing. YOKU is sitting on a large pile of cash and has been using it as a weapon to bid up the price of content, trying to price competitors such as TUDO out of the market. So far it seems to be working, but the added costs are having the predictable negative effect on YOKU's bottom line. Last quarter, the stock saw a 30% run up into earnings and then plunged when it reported an "unexpectedly large loss." I was short after the pop in the stock based on the widespread reports of the content price war that YOKU was leading. It was almost inevitable that the bottom line was going to be affected.
Likewise, the effect of DANG's price war with Taobao and 360buy.com is going to have a very predictable effect on the bottom line. I made this prediction before YOKU earnings came out, and I am now making it again with DANG.
With this type of volatility going on, there is substantial money to be made. But it remains to be seen whether these stocks are now momentum plays to be chased higher, or overbought plays to be shorted lower. The biggest problem is that there is no way to judge the rationality of investor sentiment. Many smart people went broke in the late 1990's by shorting irrationally priced internet stocks that continued to power higher for years. Many others went broke by failing to sell on the way down in 2000, or even buying on the dips.
The strategy I am taking is to wait until earnings get closer, because that should force these stocks back to sensible valuations. I don't have a very good sense of how RENN will fare for Q4 and full year 2011, but with its pile of cash and renewed interest in the stock, it is hard to imagine it trading below $4 again. If it gets to $4 again, I might consider buying, but if it gets to $7, then it would look like a good short.
If current price levels hold, I will be short both DANG and YOKU. DANG simply loses too much money (and will be losing more). With a $2.6 billion market cap, YOKU is simply overpriced. Upcoming earnings reports will correct both of these stocks substantially.
One stock I did buy on the dip in December was SINA, which I previously noted was already looking cheap in the $60's, and a true bargain in the $40's. But I am nervous about a reversal in the current frenzy, and happy to book some quick gains, so I sold out of SINA for now. I still like the company and the stock, but if Friday's buying frenzy was the only thing driving the stock higher, it could drop back quickly.
Disclosure: The author holds no positions in any of the stocks mentioned.
This commentary comes from an independent investor or market observer as part of TheStreet guest contributor program. The views expressed are those of the author and do not necessarily represent the views of TheStreet or its management.
Rick Pearson is a private investor focusing on U.S.-listed China small-cap stocks. Until 2005, Pearson was a director at Deutsche Bank, spending nine years in equity capital markets in New York, Hong Kong and London. Previously, he spent time working in venture capital in Beijing. Mr. Pearson graduated magna cum laude with a degree in finance from the University of Southern California and studied Mandarin for six years. He has frequently lived, worked and traveled in China since 1992.