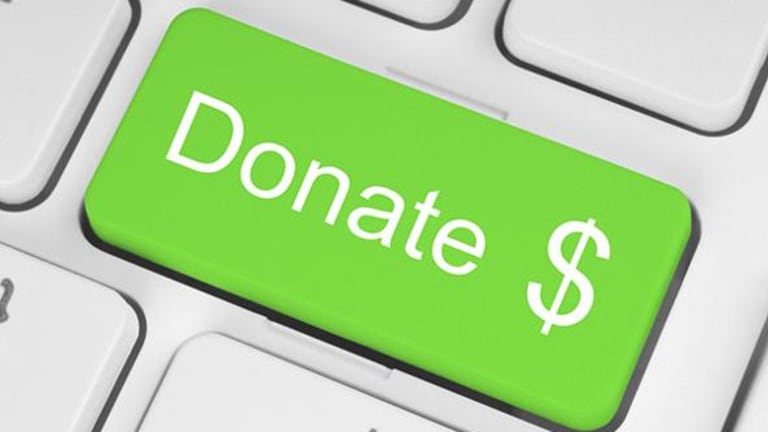 Why You Should Start Crafting a Charitable Giving Strategy Now
Many families start thinking about their annual charitable donations around Thanksgiving, but the holiday season's busy enough, and these decisions shouldn't be rushed: Start considering your philanthropic strategy sooner.
NEW YORK (TheStreet) -- There's no time like the present to start planning for charitable deductions or drafting a philanthropic strategy, said Carol Kroch, managing director of wealth and philanthropic planning at Wilmington Trust.
"Don't start thinking about it after Thanksgiving," she suggests. "A lot of things get tougher when you wait until December."
Kroch said wealth planners and donors across the country are waiting for Congress to decide if it is going to extend theIRA charitable rollover tax provision, which allows for some savers to donate money directly from their IRAs without paying taxes on it. Congress has (eventually) renewed the provision every couple of years since 2006, and the expectation is that it will do so again, barring unforeseen circumstances like a government shutdown.
She said that families are considering multi-generational giving through trusts because they are a good way to combine family values, long-term estate planning, and tax benefits. In her experience, a lot of parents are looking to share their values with their children in a concrete way, and giving to charity is a good way to accomplish that goal.
"This is often a conversation around the Thanksgiving table, talking about why we give to others," said Kroch. "Then families go the next step and decide on a vehicle to do that giving."
Creating a donor-advised fund is easier than creating a private foundation, and the right move for most families seeking to give with the maximum tax benefits, according to Kroch.
"The great thing about a donor-advised fund is ease," said Kroch, adding that creating one is simple enough that it can be done online in a day.
Of course, decisions about how much to donate should not be rushed. That is why Kroch suggested that interest families should start the discussion as soon as possible.
"Funds have different minimums, and that may be a conversation a family has over decades as to how much will ultimately go into that," said Kroch.