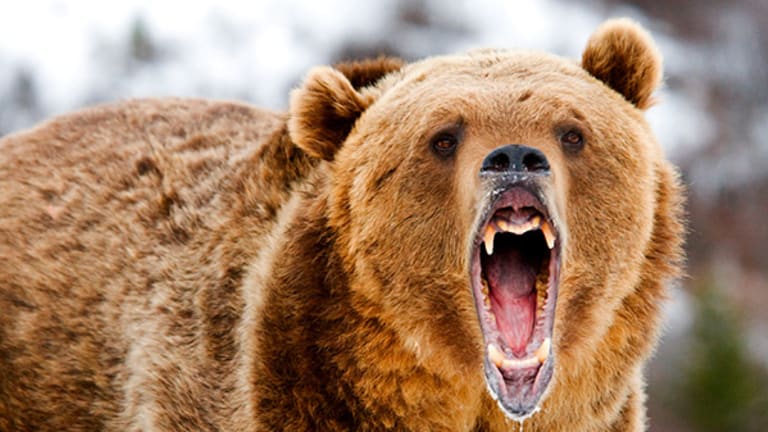 Why You Must Immediately Short Amazon, Starbucks, Disney and 3 Other Stocks
They might be popular with investors, but all six have underlying concerns.
They might be popular with investors, but all six have underlying concerns.
As Margaret Thatcher once famously said: "What great cause would have been fought and won under the banner: 'I stand for consensus?'"
Here's a non-consensus view of six popular stocks that I think would make great short candidates for the balance of 2017:
Amazon (AMZN) - Get Report
AMZN has been a juggernaut over the past decade, but the company now faces existential threats from political and antitrust headwinds that could inhibit its aggressive growth plans.
The shares are down some $130 from their recent peak, while AMZN is also showing technical strain.
Amazon slashed the prices Whole Foods had on some of their products. 
Starbucks (SBUX) - Get Report
Slowing U.S. comparable-store sales argue that Starbucks is reaching saturation in the United States, its primary market.
Food sales are also stalling, while recently issued profit guidance looks disappointing relative to analysts' consensus estimates. The stock's recent performance has disappointed investors and SBUX is approaching multi-month lows.
Walt Disney Co. (DIS) - Get Report
Disney has grown earnings per share by more than 18% annually over the past decade. Sell-side analysts are forecasting a slowdown to a still-healthy 13% yearly rate, but pressures from "cord cutting" at ESPN and sky-high admission prices at the company's theme parks argue that annual profit growth won't exceed 10%.
The business landscape is shifting negatively for this popular stock, and the shares are also weak technically.
Goldman Sachs (GS) - Get Report and Bank of America (BAC) - Get Report
Financials in general benefit from rising rates and a widening yield curve, but the 10-year U.S. Treasury yield is currently near its 2017 low at about 2.12%, while the two-year/10-year Treasury yield spread is also near its yearly low.
Moreover, capital-market activity appears weak and is likely to remain lackluster -- bad news for banks. Housing also appears to be peaking under the weight of stretched affordability, which won't help mortgage originations.
Additionally, a bank-friendly rescission of financial regulations put into effect after the Great Recession seems unlikely under the Trump administration. Lastly, Goldman in particular looks weak technically.
Fastenal (FAST) - Get Report
This leading distributor of fasteners, screws, and other items used in manufacturing faces a shifting business landscape that's been slowing earnings growth.
Earnings per share have disappointed investors, and recently, competitor W.W. Grainger GWW dramatically lowered its guidance.
The stock is trading near a 2017 low, while insiders have been selling and the FAST's technical condition looks poor.
(This column originally appeared on Wednesday, Aug. 30, on Real Money Pro, our premium site for Wall Street professionals and active traders. Click here to get great columns like this from Doug Kass, Jim Cramer and other writers even earlier in the trading day.)
More of What's Trending on TheStreet:
At the time of publication, Kass was short AMZN, BAC, DIS, FAST, GS and SBUX, although positions may change at any time.