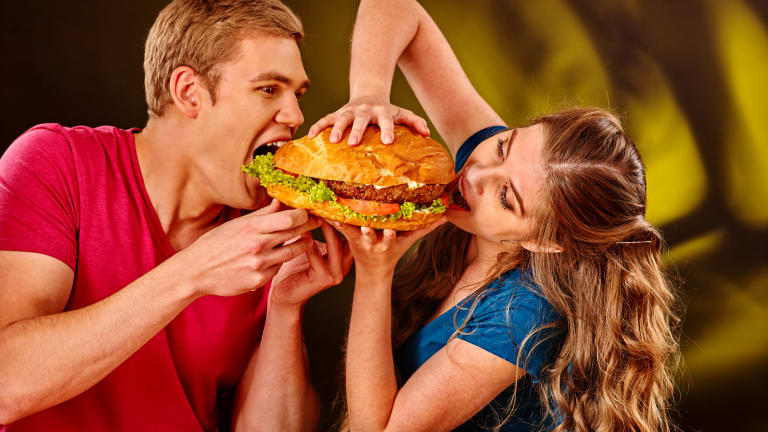 Publish date:
Why You Should Probably Still Devour Some of Sprouts Natural Market
Here is why.
News that privately held grocery store chain owner Albertsons Cos is considering the purchase of Sprouts Natural Market (SFM) - Get Report  has sent shares surging in recent sessions. 
Sprouts operates more than 240 stores in 15 states that offer organic and health food, as well as natural home and personal care products. Unlike larger competitorWhole Foods Market (WFM) (which is often mocked with a "Whole Paycheck" moniker), however, Sprouts boasts somewhat affordable prices.
Albertsons Cos, on the other hand, owns several large grocery chains across the country, including Safeway, Vons, Shaw's, and Albertsons. Although these are huge stores, the purchase of Sprouts would give the company an edge when it comes to the hotly competitive organic food market.
According to the Organic Trade Association (OTA), Americans now spend more than $43 billion annually on organic food. And that figure is only likely to grow.
Organic and health food was the sole domain of small, local mom-and-pop stores and markets. But Whole Foods changed that, bringing the concept to large-scale supermarkets. And while Whole Foods was the only game in town for many shoppers, it could justify its high prices.
But now competition is springing up faster than alfalfa sprouts. Along with competitive chains like Sprouts and Trader Joe's, traditional supermarkets such as Kroger (KRG) - Get Report  are beefing up their organic and health selections. Even Walmart (WMT) - Get Report and Target (TGT) - Get Report have gotten into the green game, offering special organic food sections with competitively low prices.
Clearly, organic food is the wave of the future, and companies that sell food to consumers need to be wary of this trend. With such fierce competition in the grocery space, it makes sense for the smaller players to consolidate.
Even if a merger with Albertsons Cos never materializes, it's inevitable that Sprouts will get gobbled up by a bigger supermarket company. And since the two companies have engaged in only preliminary talks, there's still plenty of time for investors to get in on this deal. On Monday, shares of Sprouts finished slightly lower off last week's highs. Watch out for dips in share price to get in and hold on for the likely tasty profits to come.
---
John Persinos is an analyst with Investing Daily who at the time of publication owned none of the stocks mentioned.
Forget Facebook and the one billion people who log in to their accounts every day... Forget Netflix and the 10 billion hours of video users stream every quarter... And forget Amazon and the one trillion files customers have stored in its "cloud"... These corporate giants (and thousands like them) depend on ONE company to survive. And even though you've probably never heard its name, it may be the most exciting - and profitable - tech investment in decades. Click here for the full story.