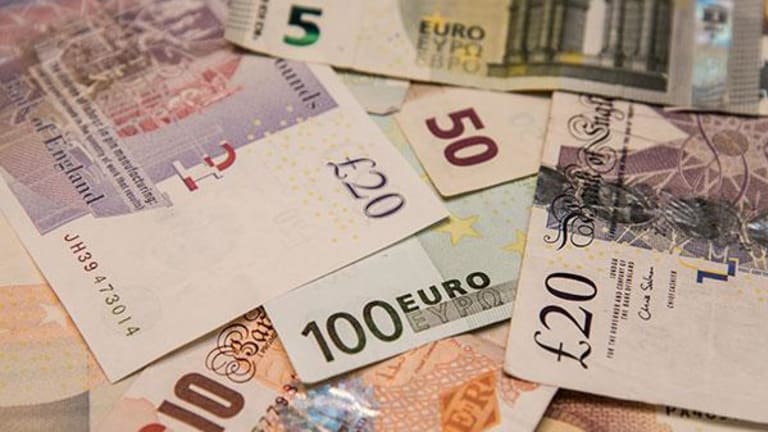 Why You Should Be Terrified by This 'Brexit' Bloodbath
Here's one reason: Check out the exposure to Europe for any company in which you are part owner.
Here's one reason: Check out the exposure to Europe for any company in which you are part owner.
You're kidding, right?
Investors awake to a bloodbath across all major global equities markets in light of the surprising decision by British voters to exit the European Union and the ensuing announcement that Prime Minister David Cameron will resign. Personally, I have stayed up around the clock (and am feeling groggy as a result) to watch this drama play out, and it has been quite the spectacle -- especially on social media.
At first, Dow futures were down about 190 points in the late evening as votes for remaining in the EU were leading. Then, approaching midnight, the bottom dropped out of the market as it became very clear the U.K. would toss a grenade into the room heading into the weekend. In the wee hours of the morning we got the Cameron announcement, which has only worsened the situation.
The mood out there is that the U.K. is now an island to oneself (happy independence guys, I guess?), and that is not good seeing as the country is the United States' most trusted ally abroad.
But it's important to keep in mind why stocks are swirling down the toilet. It's not that the U.K.'s exit from the EU is destructive to every single publicly traded company. It's the signal it sends to investors about the long-term outlook for companies operating in all of Europe.
If you haven't done so already (and face it, you probably haven't), check out the exposure to Europe for any company in which you are part owner -- I would bet it could be as much as 40%. That's a huge asset base that is responsible for driving revenue and profit and which the market has priced in "x" amount of performance over the next five years.
All of the market's assumptions on the performance of individual companies with European exposure may have to be scrapped, and that is worrying. At the very least, one should expect cautious guidance from multinationals when they report second-quarter results next month due to the "Brexit." Today, the market will try to price all of this stuff in.
I'm reminded of the potential fallout from Brexit by looking back to comments former Bank of England Governor Mervyn King made to me in late March. King said:
"I think there are serious risks ... because if you were thinking of an investment decision whether it's there, or here, to export goods into the euro area you would need to have some feel for what the real exchange rates would be over the next five, ten, fifteen years. I think there is enormous uncertainty about that because fixing nominal exchange rates has created deep recessions in the southern parts of Europe and it's not at all clear how sustainable this is going to be -- if Germany leaves ... , you would expect the new Deutsche Mark to be much stronger than the euro and if others leave, they might have much weaker currencies."
At the time, King didn't exactly sound too confident on there not being a Brexit later this year (hat tip to King for the call). Nor was he particularly keen on Germany staying in the EU.
Talk about ridiculously unsettling. If I am the CEO ofAction Alerts PLUSholding Starbucks (SBUX) - Get Report ,Walmart (WMT) - Get Report ,Caterpillar (CAT) - Get Report ,Coca-Cola (KO) - Get Report or another large multinational, this renewed lack of stability in the EU poses serious risks to business in the short run, but also returns on investment in the long run. I don't think executives at many of the largest companies are thinking deeply on European business risk because of an ingrained "short-ism" in management styles and nature more broadly. Now they will be forced to, and their operating plans may change.
From an investor standpoint, one has to question how "best in breed" a company such as Starbucks is should Europe implode in a post-Brexit world. In the near term, Starbucks should be wondering about the performance of its 800 plus stores in the U.K. Hell, what happens if a shrinking EU causes Russia to try and expand its power? I mean these worst-case scenarios are the ones you have to be thinking about today (unless you already did months ago and positioned accordingly).
I think it's going to be very hard to buy weakness into the weekend. The fallout of Brexit seems to be in the early innings, and the weekend could contain an array of surprises that I am too tired to flesh out at the moment.
Editor's Note: This article was originally published at 9:27 a.m. EDT on Real Money on June 24.