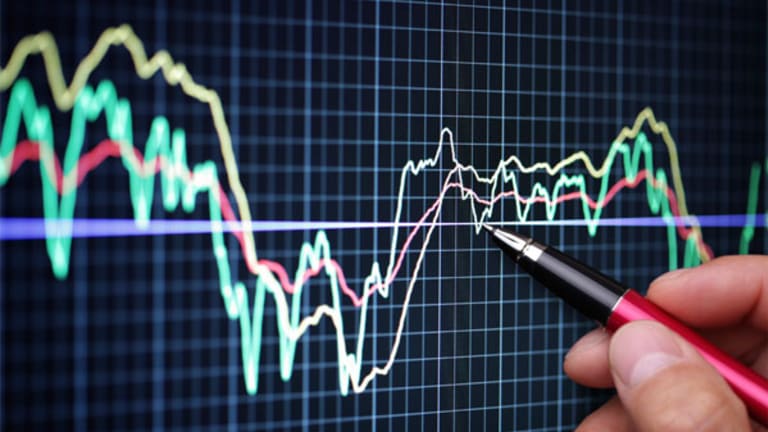 Why You Hold On to a Stock; Next Consumer Goods Takeover Target: Jim Cramer's Views
Cramer shares his views about which consumer goods company could be the next target, and explains why you hang on to a stock.
Jim Cramer shares his views every day on RealMoney. Click here for a real-time look at his insights and musings.
Cramer: Who Could Be the Next Consumer Goods Takeover Target?
Posted at 2:26 p.m. on Friday, Feb. 17, 2017
It is quite amazing that there is now a rush to buy any of the consumer packaged goods companies--which are now heavily underweighted after the headlong rush into the cyclicals.
At the time of publication, Action Alerts PLUS, which Cramer manages as a charitable trust, was long KHC.
Take a company like Clorox (CLX) - Get Clorox Company Report . Does it make sense to think that if Kraft Heinz (KHC) - Get Kraft Heinz Company (KHC) Report or Unilever (UL) - Get Unilever PLC Sponsored ADR Report has a war chest and bankers, and they can't come to an agreement, then one of them could go for Clorox?
I think the answer is yes.
Clorox has the finest growth and is a fantastic base to expand on. Benno Dorer, the CEO, has no desire to sell. I know that from my numerous interviews with him. But you get enough of a premium, well, why not? This one's been rumored forever.
Colgate-Palmolive (CL) - Get Colgate-Palmolive Company Report is also having a monster rally on big volume. Given the huge size of a Kraft Heinz deal, it could make sense go for Colgate after that disappointing quarter--a quarter that is just not in sync with what this company has produced in the past.
Kimberly-Clark (KMB) - Get Kimberly-Clark Corporation (KMB) Report could fall under that same reasoning--if it weren't for the last quarter, which was quite good.
The most important thing to recognize is the sheer lack of good candidates worth purchasing.
So, all are in play until proved otherwise, which means there's more ahead--despite the incredibly stretched valuations.
Posted at 12:10 p.m. on Friday, Feb. 17, 2017

Cramer: This Is Why You Hold On to a Stock
This market makes it tough for you to sell.
Thursday, we scrambled the jets trying to get our arms around the idea that traders were dumping Kraft Heinz (KHC) - Get Kraft Heinz Company (KHC) Report even though we saw a glimmer of growth. Somehow these flippers were upset that Kraft Heinz didn't say, "We are going to buy a cereal or soup maker," which, of course, would be dumb as wood.
As the stock fell, we were stuck with our usual restrictions but told members of our club that we would hold on or buy the stock because, as far as we were concerned, you had not one reason--the possible acquisition of a food company--but two--the potential turn in the organic growth of what had seemed to be a tired pantry company. (Kraft Heinz is part of TheStreet's Action Alerts PLUS portfolio.)
We never thought there could be three--a possible takeout of the whole shebang, which seemed so unlikely because of the sheer size of the market cap.
Now here we are with the stock that's up the most in the S&P 500 and you have to think to yourself, "Why didn't I hold on, what was the point of running out on the stock?"
Tell me that hasn't been the way since the election, a snap-back based on a rotation or a whiff of a takeover or a possible turn, which seems to be the case, for example, with VF Corp. (VFC) - Get V.F. Corporation Report , a stock that my colleague Matt Horween said the other day represented a pretty darned good risk-reward.
That's really the ultimate story of this tape: The risk-reward dictates a reason to hold on for better prices, not to sell. Hence the joy of owning what was so painful just 24 hours ago.
Action Alerts PLUS, which Cramer co-manages as a charitable trust, is long KHC.
Action Alerts PLUS, which Cramer manages as a charitable trust, is long KHC.