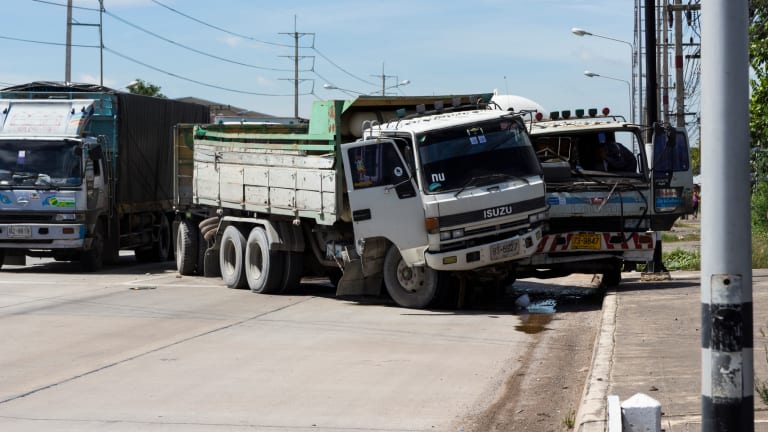 Why the Stock Market Won't Crash When 10-Year Yields Smash Through 3%
The market is starting to look a little worried about the 10-year yield crossing the 3% mark. Relax people - the world isn't ending.
Listen, the world isn't ending.
Tuning into business news radio coming into the office on Monday, one would think the world was ending because 10-year yields were hovering close to 3%. If yields bust through 3%, temperatures around the globe will instantly hit 200 degrees Fahrenheit and fry us all. At the same time, sensing an opportunity, aliens will descend on Earth and launch electric UFOs from Tesla's (TSLA) - Get Tesla Inc. Report burned-out Gigafactory.
Relax people, the 10-year yield eclipsing 3% isn't a life-altering event nor is it likely to lead to a 15% stock market plunge inside of two weeks. While it should cause investors to think about portfolio allocation into 2019 (why own companies with high levels of debt and shaky business models, for example, or companies tethered to U.S. consumers that will see higher credit costs?), Corporate America is still on solid footing. First-quarter earnings have seen 83% of companies beat profit estimates, the best ratio in more than two years. Profits are tracking up 20% year over year, led by technology, materials, energy and financials.
TheStreet's founder Jim Cramer put the situation into perfect context in his latest must-read on our sister publication RealMoney. Cramer concluded: "Buy the weakness created by the 3% [yield] dilemma but only after the crossover, not before it."
Street Stats
If you share these on Twitter, be sure to copy in @TheStreet. Appreciate the love. That said, Goldman Sachs was on fire with some nice stats on Monday:
(1) 57% of companies have beaten earnings estimates and 48% of firms have topped sales estimates so far this reporting season. Investors have chosen to focus on the sustainability of the results rather than eye-popping beats alone. Sicty-five percent of the financial stocks reported beats (namely Goldman Sachs (GS) - Get Goldman Sachs Group Inc. (The) Report , JPMorgan & Chase (JPM) - Get JP Morgan Chase & Co. Report , Bank of America (BAC) - Get Bank of America Corporation Report , Citigroup (C) - Get Citigroup Inc. Report ), but the median stock trailed the S&P 500 undefined by 21 basis points amid fears about loan growth and trading activity. On the other hand, Netflix (NFLX) - Get Netflix Inc. Report posted in-line earnings results but above-consensus subscriber additions, suggesting strong continued organic growth opportunities. Netflix outperformed the market by 812 basis points the day after reporting, leading to a broader rally in FANG stocks (Facebook (FB) - Get Meta Platforms Inc. Report , Amazon (AMZN) - Get Amazon.com Inc. Report , Netflix and Alphabet (GOOGL) - Get Alphabet Inc. Report ).
(2) Equity market volatility has averaged 15% during 11 election years since 1974 compared with a median of 12% in all years since 1970, said Goldman Sachs. But for those willing to ride the waves, there could be light at the end of the tunnel. During the 11 mid-term election years since 1974, Goldman Sachs found that the S&P 500 typically rose 3% through April, traded flat through September and then rallied 10% from October through year-end as political uncertainty subsided. Goldman Sachs, JPMorgan & Chase, Citigroup, Facebook, Amazon and Alphabet are holdings in Jim Cramer's Action Alerts PLUS.
The Quick Op-Ed:
Walmart (WMT) - Get Walmart Inc. Report CEO Doug McMillon is first rate. The change he has brought to the world's largest retailer has been impressive. But I have to question his team's desire to spend $12 billion for a majority (51%) stake in India's Flipkart. Sure, the purchase would give Walmart a nice foothold (with an industry leader) in a country with 1.3 billion people.
That said, Walmart has had a spotty history with international partnerships and its overall overseas performance. One can't help but to think $12 billion would be better suited buying up strategic U.S. assets (logistics, tech startups, etc.) in an effort to gain some ground in the ongoing war with Amazon. 
What's Hot
Quick review of BMW's new beast of a ride this weekend.
And also toured a liquidating Bon-Ton.