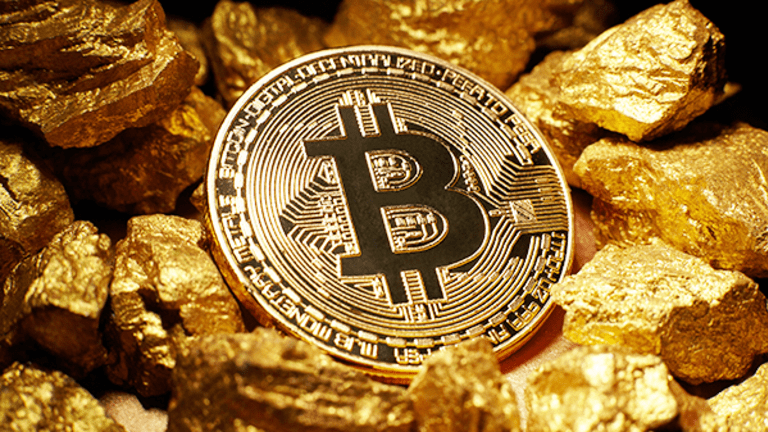 Why Revolutionary Cryptocurrency Ripple Is Exploding Onto the Scene
The third most popular cryptocurrency is going head-to-head with Bitcoin and Ethereum? Could it be the next craze?
Ripple [XRP] is currently the third most popular cryptocurrency after Bitcoin and Ethereum -- and the latest cryptocurrency set to revolutionize the financial services industry and is used by a number of banks.  
So what are the benefits of Ripple and what sets this currency apart?
"Ripple provides one frictionless experience to send money globally using the power of blockchain," Ripple CTO Stefan Thomas told TheStreet. "With RippleNet, financial institutions can process their customers' payments anywhere in the world, instantly, reliably and cost effectively using just one API. "
Thomas says the vision is to enable the world to move money like information moves today, creating an internet of value. Ripple is making global waves on a global scale.
"Ripple is the only blockchain network with real customers - we've signed deals with over 90 customers globally and over 75 customers are in various stages of deploying Ripple for commercial use," said Thomas.
Ripple also recently announced it is growing its product suite, including xCurrent, xRapid and xVia. "We are growing to serve our global customer base and now have offices in San Francisco, New York, London and Sydney - and a joint venture with SBI Ripple Asia to serve Asia," said Thomas.
Are you investing in cryptocurrency? Don't miss TheStreet's coverage:
Why Bitcoin Cash Prices Are Likely to Dive Again
Bitcoin to Take Over Civilization
How Cryptocurrency Mining Works Explains Why AMD and Nvidia's Sales to Miners Might Soon Fall
Bitcoin Skyrockets to Record $3,525 as a Buying Binge Is Unleashed
So how could XRP rival other cryptocurrencies?
Ripple has the potential to go head-to-head against digital currencies like Bitcoin and Ethereum. Why?
"Because XRP has a clear use case," Thomas said. "It is one of the largest digital assets by market capitalization and is designed for use by financial institutions as an on-demand liquidity solution for cross-border payments. For example, payments into emerging markets can require multiple currency traders -- added costs -- or pre-funded local currency accounts -- which often results in trapped capital. Instead, payment providers and banks can use XRP to fund these payments on demand, without intermediaries, at up to 60% less cost to settle."
Speed is another factor which comes into play. Thomas calimed XRP is also the fastest, most scalable and secure digital asset.
"XRP today can process up to 1,500 transactions per second on the XRP Ledger, which is supported by a community of trusted validators and a team of full-time engineers that actively develops and maintains the ledger," he said. "Unlike other public blockchains that select validators via mining, XRP Ledger's validators are chosen by users and hosted using enterprise-grade infrastructure, making it the only enterprise-ready blockchain today."
And its not just those connected to Ripple that are touting its potential cryptocurrency dominance. Given that Ripple is a centralized payment protocol operated by San Francisco-based Ripple Labs, which owns and controls most of the hosted XRP tokens, it has significant advantages.
"Instead of being an open, decentralized network like most other blockchains, Ripple Labs is a company that applies inherited blockchain and token technology to streamline an existing business," said Dominic Williams, president and chief scientist at DFINITY, a new decentralized blockchain network.
Of course, as with this widely uncharted territory of cryptocurrency, there are inevitable risks.
"Though there is inherent value in Ripple's network, investors should be aware that the XRP currency is controlled by a single company, and indeed if it decided to liquidate a significant proportion of its holdings, the XRP price would fall dramatically," Williams added. "Furthermore, the network itself depends upon the existence of Ripple Labs, rather than a large community of independent miners distributed around the world. For these reasons, arguably holders of XRP have far fewer security guarantees. "
More of What's Trending on TheStreet:
Wells Fargo Is in a Correction -- This Is What You Should Do