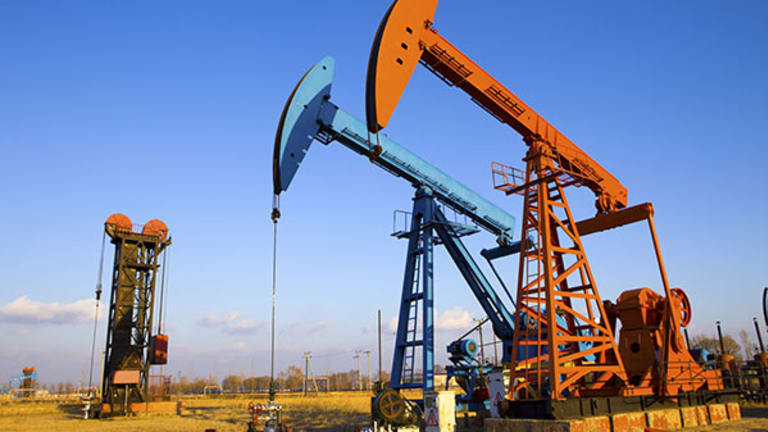 Nuns Engage Chevron Amid Pope Francis' War on Climate Change
The Sisters of St. Francis of Philadelphia have been working toward the environmental reform that Pope Francis called one of the "principal challenges facing humanity" on Thursday for decades.
UPDATE: This article, originally published at 6:39 p.m. on Thursday, June 18, 2015, has been updated throughout with details and comment about the work of the Interfaith Center for Corporate Responsibility.
NEW YORK (TheStreet) -- It's no accident, perhaps, that a pope who took his name from St. Francis of Assisi and an order of nuns that did the same, would both become environmental activists: Francis, the 12th Century Italian who gave up his father's riches to become a friar, is the patron saint of ecology.
It's a cause that his namesake, the 21st century pope formerly known as Cardinal Jorge Mario Bergoglio, embraced in his first encyclical, whose English translation was published on Thursday.
She has worked with companies including Exxon Mobil (XOM) - Get Exxon Mobil Corporation Report, Chevron (CVX) - Get Chevron Corporation Report and Anadarko (APC) - Get Anadarko Petroleum Corporation Report, and focused on practices such as hydraulic fracturing, a technique used to remove oil from shale deposits such as the Marcellus formation in Pennsylvania.
In the process, she has met with dozens of residents who reported health problems and pollution of their neighborhood water supply after companies bought up mineral rights that allowed them to begin fracking. 
"There are many dangers, whether it's in the production or the distribution," she said. In one community, a resident who began suffering health problems after shale production started was later told she had chemicals normally found in gas in her blood. A neighbor across the street was dying of cancer, Nash said, and the initial indication of problems came from a family pet.
"The dog was the first to know," she said. "He wouldn't drink the water because he could taste something in the water."
Nash, who grew up in Limerick, Ireland, said her biggest fight with all the fracking companies is human rights.
"The human rights of our communities have been totally fractured, and the communities have been disenfranchised," she said. "I have addressed it with our politicians, and the major, major reason for fracking that is the only excuse where you get pushback is that it's jobs."
Still, she says, the jobs have not materialized to the degree envisioned and in many parts of Pennsylvania, they have gone not to area residents but outsiders.
While the town of Williamsport, Pa., has seen massive growth since the days when she visited it as a school principal for a sports event, she wonders how long it will continue.
"It has boomed," she said. "Will it last? I don't know."
As shareholders in Chevron, the nuns and the Corporate Responsibility Center urged the oil producer to make detailed reports on its efforts to limit harm to community water supplies in all the areas where it conducts shale fracking. The measure, which the company opposed, won backing from 27% of investors at the annual meeting in California in late May.
Chevron's risk management practices for operations in the Marcellus region have made many issues there transparent, the nuns said, "but by not reporting to the same extent elsewhere, Chevron leaves investors in the dark about reputational, legal, and other risks lurking in other plays."
The company maintained its reports were sufficient already. "The production of a special report would be duplicative," the board argued in a proxy filing, noting that an average of 67% of investors at the company's four most recent annual meetings voted against the proposal.
It's just one piece of the broader environmental issues that preoccupy the Interfaith Center, which welcomes the encyclical from Pope Francis.
The document "issues a vital message regarding our shared moral responsibility to live in harmony with the environment," the center said in a statement. The group urged corporations "to address their impacts on the environment and communities, particularly the world's most vulnerable communities, in an effort to build a more just and sustainable world."
Globally, climate change "represents one of the principal challenges facing humanity in our day," the pope wrote in his missive, entitled Laudato Si. "We need a conversation which includes everyone, since the environmental challenge we are undergoing, and its human roots, concern and affect us all."
People and organizations with more resources or economic or political power "seem mostly to be concerned with masking the problems or concealing their symptoms," the pope said. To begin addressing the challenges, he wrote, corporations and governments must make honest and transparent decisions, working with both governments and populations.

"We know that technology based on the use of highly polluting fossil fuels -- especially coal, but also oil and, to a lesser degree, gas -- needs to be progressively replaced without delay," Francis wrote. "Until greater progress is made in developing widely accessible sources of renewable energy, it is legitimate to choose the lesser of two evils or to find short-term solutions."