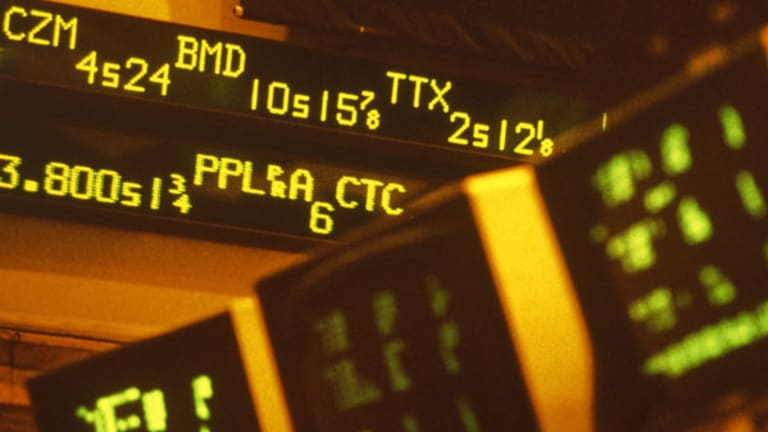 Why Novo Nordisk Is All in on New Diabetes Drug
Novo Nordisk shares jumped 5% after the FDA approved its long-acting insulin drug Tresiba. The company's Levemir product will remain available, but 'our efforts are going to be behind Tresiba.'
NEW YORK (TheStreet) -- Shares of Novo Nordisk (NVO) - Get Free Report popped 5% last week after the U.S. Food and Drug Administration approved the application for its long-acting insulin drug Tresiba. Dr. Todd Hobbs, the company's U.S. chief medical officer, said he is confident the new diabetes drug will live up to its early hype.
"The long duration of action is something unique," said Hobbs. "It's going to offer patients flexibility that they don't have with current products and we are real excited to have that in the U.S. now."
Tresiba is already sold in 30 countries, and Novo Nordisk -- already the world's largest insulin maker -- expects to launch it in the U.S. in early 2016. The U.S. approval means Novo Nordisk will be competing with against long-acting insulins Lantus and Toujeo sold by rival Sanofi (SNY) - Get Free Report.
Tresiba is indicated for use alone, or in combination with oral antidiabetic medicines or bolus insulin, and is approved for glycemic control in adults with type 1 and type 2 diabetes, according to Hobbs. He said Tresiba provides a long duration of action beyond 42 hours. While patients are encouraged to take their insulin at the same time each day, Hobbs said Tresiba allows patients to dose at any time of the day which is different from its current product in the market, Levemir.
"Levemir has been very successful in the U.S. and abroad and it will still be available, but our efforts are going to be behind Tresiba," said Hobbs.
Tresiba will be available in the FlexTouch pen, which has no push-button extension, and will be offered in two concentrations enabling maximum doses of 80 units and 160 units per single injection, respectively, according to Novo Nordisk. Hobbs said Tresiba also offers other patient benefits such as eight weeks of in-use time at room temperature.
Regarding Tresiba's performance versus Sanofi's insulin offering, Lantus, Hobbs said Tresiba's clinical program was designed "head-to-head versus them, so we feel like we have the benefits that are going to enable us to fight a good fight against that market leader."