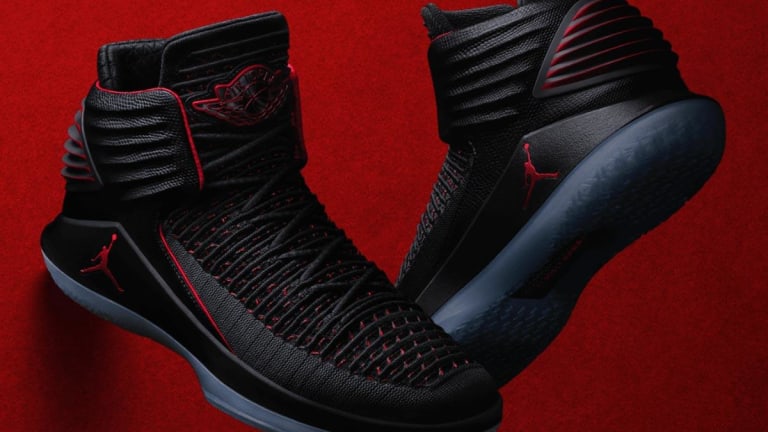 Why Nike's Jordan Brand Isn't Flying as High These Days
The Jordan Brand is the Big Mac of Nike, but sales are down, on purpose.
Nike's Air Jordans aren't flying as high these days.
In Nike Inc.'s (NKE)  fourth-quarter 2018 earnings release on Thursday, June 28, the company reported that Jordan brand revenue was down 8% to $2.86 billion this year versus $3.1 billion in the same period last year.
It was a strategic decision on Nike's part to limit the brand, Matt Powell, vice president and senior industry advisor for the NPD Group, told TheStreet on Thursday, June 28.
"Nike put too much product in the market, and liquidation rates slowed. The shoes weren't selling," added Powell, who said the company started the pullback in January 2018. 
The idea is to make the brand less available and therefore more attractive to consumers, said Powell. "Nike have always been careful and managed the brand so well. This has never happened with the Jordan before."
During the earnings call on Thursday, CFO Andrew Campion said, "We are already back to a pull market and we expect a return to global growth in fiscal year 2019. We saw an opportunity to recalibrate the supply of select styles across distribution channels. While that included tightening the supply in some cases, it also included expanding the supply of the hottest, most iconic Jordan styles on the Nike sneakers app."
The Jordan brand is to Nike what the Big Mac is to McDonald's Corp. (MCD)  , synonymous with the company. Named for premier basketball player Michael Jordan, the brand has been around for 33 years and meant billions of dollars in sales for the company. In 1997, Jordan became a subsidiary of Nike.
Although Jordan goods, both in sneakers and apparel, are sold worldwide, its core customers are in the U.S., Powell said.