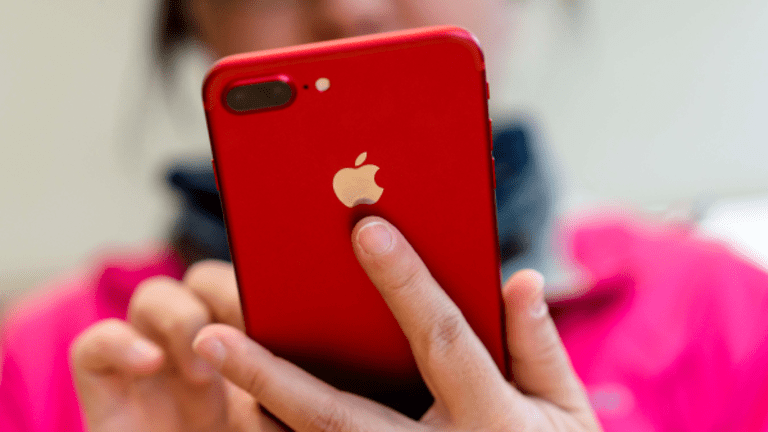 Why I Love Apple, Alphabet, Nvidia and These Other Stocks for September
Here's a rundown of my favorite plays for the month and the rest of 2017.
Summer is all but over, but the fight for your portfolio goes on. Here's a look at how markets appear as we get back from Labor Day -- and how to play things for September and 2017's remainder.
As always, I tell folks to stay diversified across equity, debt, precious metals and cash, and then across industry groups when it comes to stocks.
My latest moves:
Banks
I told you last month that I was losing patience here, and I still am.
I remain long Citigroup (C) - Get Free Report based on its underlying businesses and on valuation. I'm also still long KeyCorp (KEY) - Get Free Report , but I did take profits on half of my position and am seriously thinking of dumping the rest before it's not a profit at all. However, this decision might wait until the Fed announcement on Sept. 20.
Consumer Stocks
I'm still long Walt Disney Co. (DIS) - Get Free Report , although my position is a lot smaller than it used to be. I also sold more calls the week of the company's earnings release than I should have. It worked out for the better, but it could have gotten me into real trouble. Don't try this at home.
I did get my desired purchase price on Hasbro (HAS) - Get Free Report and recently initiated a position in the name. However, I haven't added a second tranche, as I'm unsure of where the stock is headed right now.
I also started buying General Electric (GE) - Get Free Report in August. I figure that now that ex-CEO Jeffrey Immelt is gone, the company has a chance.
Meanwhile, I took a profit on Coca-Cola (KO) - Get Free Report and am now flat on the name. That was a good trade, although I'll consider buying KO again below $44.50. (The stock closed Friday at $45.78.)
Defense
With danger lurking everywhere, I think I might permanently need serious exposure to this group. Regular readers know that I own Kratos Defense (KTOS) - Get Free Report and have long pounded the table in favor of that name. My stake has worked out exceptionally well so far.
I've also gotten outperformance from my long positions in Lockheed Martin (LMT) - Get Free Report and Raytheon (RTN) - Get Free Report . The only question for me now is whether to broaden my defense exposure to include Boeing (BA) - Get Free Report  and General Dynamics (GD) - Get Free Report .
Energy
I told you last month that I loved, loved, loved Apache Corp (APA) - Get Free Report , but I was so young and immature back then. That said, I'm still in the fight on APA, and I'm still long Schlumberger (SLB) - Get Free Report as well. However, I'm looking to escape both stocks on a "pop" -- but there's been no pop to be found so far.
Meanwhile, I did initiate a position in Valero (VLO) - Get Free Report in response to the firm's relative lack of damage coming out of Hurricane Harvey. That's helped soften some of the energy pain for me.
FAANGs
Among the so-called FAANG stocks, I remain long Apple (AAPL) - Get Free Report , which has been a top performer for me.
I also recently bought Amazon (AMZN) - Get Free Report , but sold the position before it could hurt me. (I often own Amazon, but it's become a short-term trading tool for me rather than a longer-term investment.)
I'm also long Alphabet (GOOG) - Get Free Report , (GOOGL) - Get Free Report , as I'm long Walmart Stores (WMT) - Get Free Report . You can see who I'm rooting for here, can't you?
Lastly, while Tesla (TSLA) - Get Free Report might not technically be a FAANG name, it certainly fits in with the other stocks in the category. I shorted TSLA ahead of the company's recent earnings. I had to wait for it to come in so I could cover most of the position at close to my cost. I remain short on the stock in a small way now.
Technology
I'm currently long on semiconductor names like Nvidia (NVDA) - Get Free Report , which I love even though the stock has basically traded sideways over the past 30 days. I also still love Intel (INTC) - Get Free Report for the long haul, although the stock trended slightly lower in August.
Additionally, I really, really love Lam Research (LRCX) - Get Free Report , which rescued my portfolio's August performance. I also laid into Activision Blizzard (ATVI) - Get Free Report , which has been a winner for me and still appears to have significant upside potential.
Retail
As noted above, I remain long on Walmart, while I'm long Kohl's (KSS) - Get Free Report as well. Both have stumbled a bit of late, but still remain well above my entry points.
That said, I've taken a profit on 50% of my KSS position, as I trust the name less than I do WMT.
Steel
I'm losing patience with the Trump administration's investigation into Chinese steel dumping, so I sold half of my stake in Nucor (NUE) - Get Free Report in early August. Still, I'm reluctant to completely give up hope.
Transports
I never did buy the stake in CSX Corp. (CSX) - Get Free Report that I talked about last month, although I still might do so at some point.
Elsewhere in the sector, I remain long on Southwest (LUV) - Get Free Report , but won't hold on if the stock approaches my average purchase price. I just don't like it that much. I'm also glad that I dumped Delta Air Lines (DAL) - Get Free Report back in July.
Citigroup, KeyCorp, General Electric, Apache, Schlumberger, Apple,Alphabet, Nvidia, Activision Blizzard, Nucor and Southwest are holdings in Jim Cramer'sAction Alerts PLUS Charitable Trust Portfolio. Want to be alerted before Cramer buys or sells any of these stocks? Learn more now.
More of What's Trending on TheStreet: