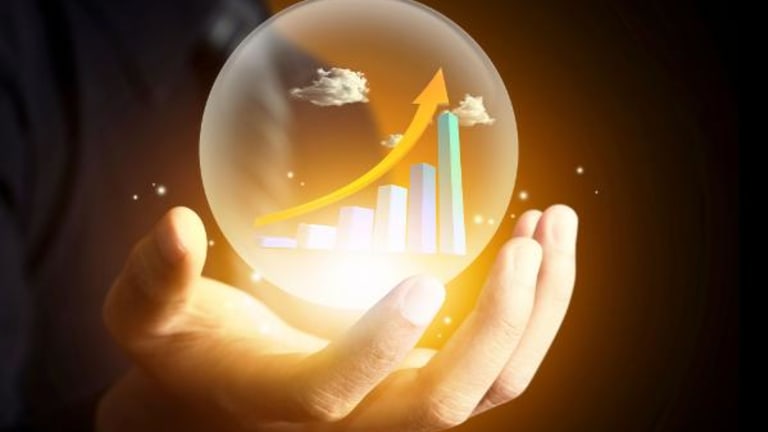 Why I Hate the FAANGs (but Like Banks and Biotech) for 2017's Second Half
My three top predictions for the next six months.
This year's first half is now in the books, so now it's on to the second half.
The major indices have performed well so far in 2017, but the advance has hardly been broad-based, with small-caps markedly underperforming their larger-cap brethren so far. As we head into the rest of the year, here are my three predictions for the second half:
The FAANGs Lose Their Bite
The FAANG stocks -- Facebook (FB) , Amazon (AMZN) , Apple (AAPL) , Netflix (NFLX) and Alphabet/Google (GOOG) , (GOOGL) -- were the major story in 2017's first half. In fact, much of the Nasdaq's earlier in 2017 stemmed from just these hot stocks.
However, the FAANGs' advance has modulated since Alphabet and Amazon both hit the magical milestone of $1,000 a share recently -- and to me, most if not all of these names' 2017 gains seem to already be baked in. So, I think the FAANGs will underperform during 2017's second half.
You Can Bank on Financials
The financials have started to act better over the past month, and I look for this trend to continue during the second half.
The Federal Reserve is slowly hiking interest rates, while major U.S. banks just passed their annual stress tests, which will allow them to boost stock buybacks and increase dividend payouts. With U.S. economic growth also looking set to accelerate from the first quarter's 1.4% rate, financials look well-positioned to benefit in the second half. This should especially be the case if Congress manages to pass U.S. tax and regulatory reforms by year-end. 
Expect Biotech M&A to Return
Biotech mergers and acquisitions saw a promising start to the year, but activity has been deader than a doorknob since mid-February.
We can probably attribute part of this to drug and biotech giants waiting to see what happens with tax reform. After all, any "tax holiday" that would allow biotech firms to repatriate the hundreds of billions of dollars that they have stranded in their overseas operations would boost acquisitions.
But even without tax reform, biotech giants need to replenish their drug pipelines, and they certainly have the free cash flow and balance sheets to do so. So, look for deal activity to pick up substantially before year's end. Names such as Acadia Pharmaceuticals Inc. (ACAD) , BioMarin Pharmaceuticals Inc. (BMRN) and even Bristol-Myers Squibb Co. (BMY) all could be logical targets if deal flow picks up in the second half. 
(This column originally appeared on June 30 on Real Money, our premium site for active traders. Click here to get great columns like this from Jim Cramer and other writers even earlier in the trading day.)
At the time of publication, Jensen was long ACAD.