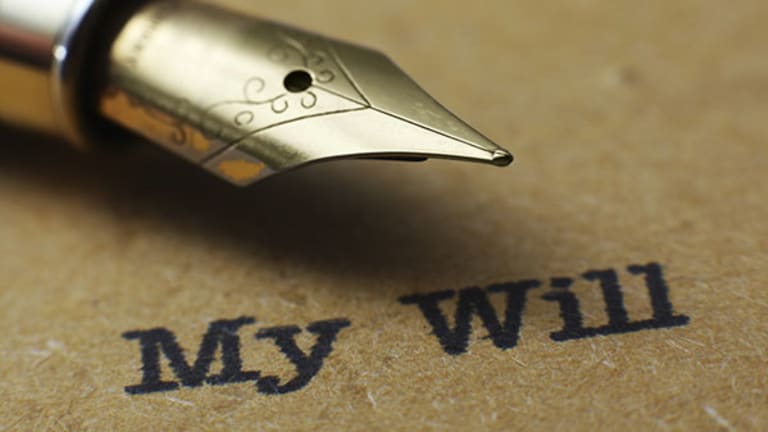 Why Hanging on to Billion-Dollar Fortunes is Just as Hard as Earning Them
The U.S. may be in a second Gilded Age, but don't expect it to last. Billionaires today have new philanthropic opportunities and face increasing social resentment of their wealth.
NEW YORK (TheStreet) -- The U.S. has entered a second Gilded Age, according to a recent study by UBS (UBS) - Get Free Report and PricewaterhouseCoopers, but don't expect it to last too long. Not only do billionaires today have new philanthropic opportunities, they face an increasing social backlash.
The report analyzed 917 "self-made" billionaires who amassed a combined fortune of $3.6 trillion, primarily by advancing the Internet in various ways, revolutionizing finance and taking advantage of industrial and consumer booms throughout Asia.
"The past 35 years have been a period of extraordinary wealth creation," according to the report. "Only the 'Gilded Age' at the beginning of the 20th century bears any comparison. Then fortunes were created from industrial innovation, in sectors such as steel, cars and electricity. Now they are being made from the consumer industry, technology and financial innovation in the US and Europe."
The report covers 1,300 billionaires in total over a 19-year period, and surveys the 14 markets most familiar to the super-rich, which account for three quarters of all billionaires.
The findings suggest the new Gilded Age may soon come to an end: Many billionaires are aging and looking for ways to parcel out their fortunes, and some are turning to philanthropy.
"Traditional philanthropy has been criticized for being too detached, isolated and reactive," according to the report. "The billionaire of today has better options. Much more emphasis is being placed on social investing and results: lives changed, improved health conditions, financing of causes via micro-lending. Current philanthropy is focusing much more on tracking and delivering measurable and tangible results."
For billionaires choosing to keep the money in their families, two factors may erode their fortunes: punitive taxation spurred by popular discontent with income inequality and a tendency for heirs to squander inherited wealth.
"Once wealth gets handed over to the next generation it tends to fragment and dissipate rapidly," according to the report.
The conditions that favor the rise of billionaires tend to be cyclical, the authors suggested. "The response to rising inequality, increasing taxes and asset-price deflation may all play a part in slowing the current cycle."
The report also finds that youth plays a large factor in determining who will become a billionaire. More than a fifth of self-made billionaires were found to launch a business before turning 30, and more than two-thirds did so before age 40.  
Geography also plays a role: 25% of Asia's self-made billionaires grew up in poverty, compared with 8% in the U.S. and 6% in Europe.
"They're also younger than their peers in other parts of the world," the report said. "Asian self-made billionaires have an average age of 57, making them almost 10 years younger than their counterparts in the U.S. and Europe."
Asian and European billionaires typically handle their ventures differently than Americans, with most setting up dynasties, which happens less in the U.S., the report found. More than half of Asian and European billionaire families continue managing a business after the founder's retirement, versus only 36% in the U.S.