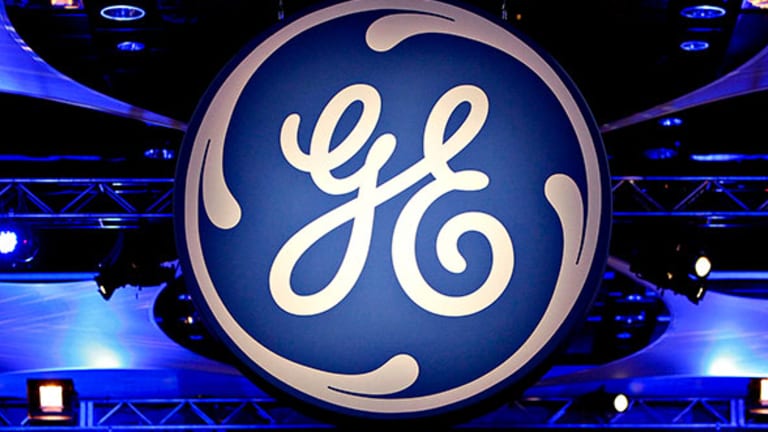 Why GE's $10 Billion Alstom Purchase Is its Best Deal in a Century
General Electric's purchase of Alstom's power businesses creates a $50 billion backlog for turbine services, boosting GE's total order backlog to about $300 billion.
Never in General Electric's (GE) - Get General Electric Company Report123-year history of dealmaking has it bought a business that fit quite as well as Alstom's (ALSMY) power division.
At least, according to CFO Jeff Bornstein. GE's purchase from the French turbine maker, finalized in November for $10 billion, creates a $50 billion turbine-services backlog -- boosting GE's total order backlog to more than $300 billion.
It also puts the Fairfield, Conn.-based manufacturer on track to save $3 billion through cost cuts by 2020, Bornstein said on an investor call.
"I don't think the company has ever been better positioned for an integration than we are with Alstom," Bornstein said.
The primary advantage of the acquisition, GE's largest to date, is the opportunity to expand GE's international reach after widening its installed base of power generators by 50%. That will help CEO Jeffrey Immelt deliver on an April promise to refocus GE on manufacturing while paring most of the sprawling lending business that had weighed on the company's stock since the financial crisis.
"This acquisition is a brilliant one because the world is going to switch to cleaner power plants, and now GE has a hammerlock on the business," said TheStreet's Jim Cramer, portfolio manager for the Action Alerts PLUS charitable trust.
You see Jim Cramer on TV. Now, see where he invests money for the Action Alerts PLUS charitable trust with a free trial subscription.
In some ways, the purchase is a counterweight to the GE Capital spin-off, which has proceeded ahead of schedule, with agreements to sell $146 billion of its loan portfolio this year, more than $100 billion of which are expected to close before Jan. 1, Immelt said on the call.
The CEO predicts GE's industrial segments -- from wind farms to locomotives and jet engines -- will compose 90% of the conglomerate's total revenue by 2018, a substantial leap from 58% last year, according to an annual regulatory filing.
Alstom's combined energy-grid businesses alone are expected to generate roughly $6 billion in annual revenue for GE, according to Bornstein, and the steam platform and renewable energy units are each expected to pull in about $3 billion. That will sharpen GE's competitive edge against global rivals such as Siemens (SIEGY) and Mitsubishi Electric (MIELY) .
"GE is hitting an inflection point as it transforms into a leading global provider of industrial infrastructure products and services," according to Nick Heymann, an analyst with William Blair.
The Alstom deal's completion was a welcome milestone for GE after the transaction ran afoul of the European Commission's antitrust regulators, ultimately forcing the manufacturer to make moderate concessions such as selling some industrial assets to Italian engineering company Ansaldo Energia.
"The path to close was not easy, and it was longer than we would have liked or expected," Bornstein said. "It definitely impacted the financial results of the Alstom businesses. We've seen a decline in orders in the power businesses that has impacted both earnings and cash as customers waited for certainty around the transaction."
Now that the deal is behind it, GE is likely to "similarly overcome fundamental concerns about its 2016 Oil & Gas and transportation businesses' performance," Heymann wrote in a Friday report. The company will address those topics at its annual outlook meeting on Dec. 16.
"All the pieces are in place for GE to eliminate fundamental shortfall concerns and further solidify investors' perception about GE's transformed ability to outperform its end-markets over the rest of the decade," he said.
William Blair maintains an "outperform" rating on GE, the equivalent of a buy, and a $38 price target.

General Electric data
The Alstom purchase "is an important step in the transformation of the company," Immelt said, since "it brings great complementary technologies, products and a global footprint, a huge installed base from which to grow our service franchise and unique capabilities like project management."
The remaining GE deal caught in regulatory crosshairs is the $3.3 billion sale of its home appliances unit to the North American division of Swedish manufacturer Electrolux  (ELUXY) , which the U.S. Justice Department is reviewing on antitrust grounds. A federal trial began in early November, and Immelt said it is unlikely a ruling will be made by the end of the year.
"We do have a right to terminate the transaction on or after Dec. 7," he said. "So, more to come on appliances."