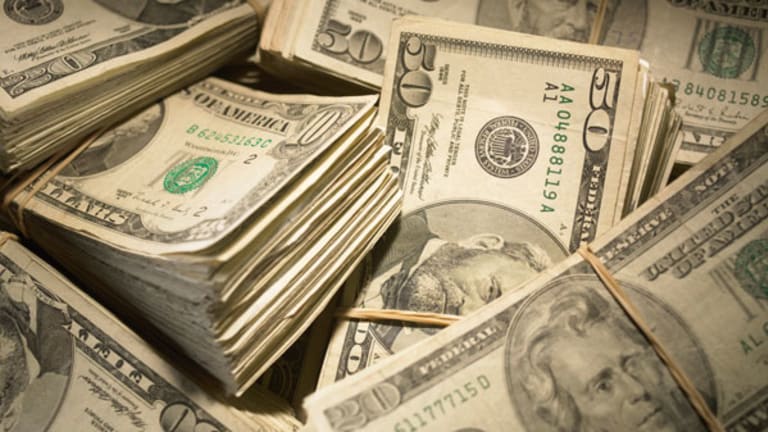 Why Energy Fuels Benefits From the Rise in Uranium Prices
Energy Fuels CEO Steve Antony explains why uranium prices have soared 50% since May and how his company is benefiting.
NEW YORK ( TheStreet) - Many commodities, such as oil and gold, have been under immense selling pressure over the past few months. But uranium is bucking that trend, with prices soaring 50% since May to $40 per pound. 
According Energy Fuels (UUUU) CEO Steve Antony, the rise in uranium prices can be attributed to Japan preparing to bring two of its nuclear reactors back online, as well as rising demand from other utility companies. Energy Fuels has a good view into demand, given that the company supplies an estimated 25% of uranium in the U.S.
Antony explained that many utility companies are looking to purchase uranium toward the later half of the year, with excess funds. These companies want to ensure that they secure enough uranium for their inventory.  

Global X Uranium ETF and Energy Fuels UUUU data by YCharts
Antony added that China is now focused on reducing its carbon footprint and looking to nuclear power as a viable alternative. The country has the "most aggressive nuclear power build program in the world," he said. 
China currently has 27 plants under construction, which could come online within three to five years. After that, the country will continue to expand its nuclear network going forward. 
The U.S., however, is the world's largest producer of nuclear power, a fact that not many people know, Antony said. Despite the public's perception, nuclear power is actually a clean form of energy, although it can become extremely dangerous if there is an accident. 
On Energy Fuels' recent third-quarter earnings, Antony says the company now has $45 million in working capital and plenty of contracts in place that run through 2017. This cushion allows the company to focus more on its future and finding ways to increase production, he said. 
-- Written by Bret Kenwell