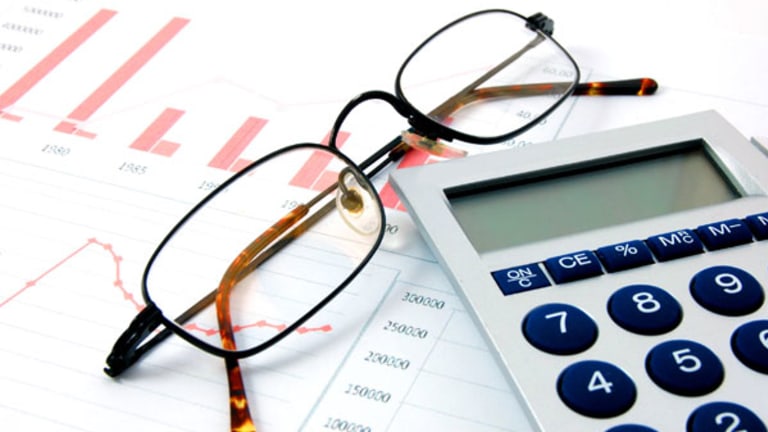 The following commentary is from an investment professional with Clear Harbor Asset Management who is a participant in TheStreet's expert contributor program.
NEW YORK (
) --
Apple
's
(AAPL) - Get Apple Inc. (AAPL) Report
announcement of a share repurchasing program means that long-term holders of the stock shouldn't mind if its recent spectacular run ends in a sell-off soon. Actually, they should hope that it does.
When I purchased shares of Apple last fall, I wasn't betting that the stock would be up 60% just six months later. Rather, I was investing in the accuracy of two observations I was making at the time.
First, I thought stock market prices were depressed due to a variety of short-sighted concerns, and Apple shares were under pressure because of the untimely death of the company's visionary leader, Steve Jobs. The company's stock price, at under 10 times Wall Street's earnings forecast for the year to come, looked cheap.
Second, even in the absence of Steve Jobs, I thought Apple was poised to become a much larger and more valuable company over the course of the next decade. Moreover, I suspected that without Jobs, Apple would be more likely to consider returning some of its accumulated cash directly to shareholders. Therefore, Apple's common stockholders faced the enticing prospect of enjoying stock price appreciation over time as well as income in the form of dividends.
Now, Apple shares are more expensive, but its earnings are still growing rapidly and nothing has transpired that changes my fundamental, long-term view of the company in any way. On Monday, the company confirmed that it's taking steps to start returning some of its cash bounty directly to shareholders by spending about $45 billion over the next three years on a quarterly dividend and share repurchases.
That's an extraordinary move for a company on a growth trajectory like Apple's. While many pundits have already observed that this payout won't put much of a dent in the mountain of cash that Apple is sitting on, it's a start, and I can be patient. I expect the company to become more generous over time, and I grudgingly accept that Apple may be in a position to make acquisitions that could solidify its market dominance and perhaps open up new avenues of growth.
In the meantime, holders of the stock should concern themselves with the acquisition that we know Apple is making in the short-term --itself. As noted above, Apple is spending $10 billion to buy back its own shares, and that amount could grow substantially in the years ahead. This prospect should give comfort to those of us who expect the stock's recent run to end with a nasty correction at some point. If we're comfortable with the company's long-term prospects, we should even be hoping for that event to come sooner rather than later.
Apple CEO Tim Cook said the primary objective of the share buyback program is to offset increases to the company's shares outstanding that result from Apple's employees exercising their stock options, which dilutes the value of the holdings of existing shareholders. That's nice, but as
Berkshire Hathaway
(BRK.B) - Get Berkshire Hathaway Inc. Class B Report
CEO Warren Buffett pointed out with his trademark clarity in his recent annual letter to shareholders, one should not overlook the price at which share repurchases are being made when evaluating a stock buyback program.
Remember, if you're an Apple shareholder, the buyback means essentially that Cook is taking your money and buying more shares of Apple with it at current market prices. So, if you liked the stock at under $400, do you still like it at over $600?
Buffett illustrated this in his letter by using Berkshire's 5.5% stake in
IBM
(IBM) - Get International Business Machines (IBM) Report
as an example. He expects IBM to spend somewhere in the neighborhood of $50 billion buying back its stock over the next five years.
If, during that time, IBM's stock trades at a lower price, that $50 billion will buy more shares, leaving less shares outstanding and thereby boosting Berkshire's equity stake in the company. If it trades at a higher price, Berkshire's stake will be smaller, which would ultimately leave it with a lesser claim on the profits that IBM will be generating five years from now.
If there's one thing we know to be true about the stock market, it's that it fluctuates. With shares of Apple riding high and sell-side analysts jacking up their price targets and momentum traders piling in, some investors are asking themselves if they should sell before a correction comes.
Timing the fluctuations of the stock market, however, is a fool's game. If we're comfortable with Apple's long-term prospects and we're willing to hold the stock through ups and downs for years, the start of the company's buyback program means that lower prices in the short term will actually reward us in the long-term.
Follow me on Twitter @NatWorden
Disclosures: Worden and/or his firm hold positions in AAPL, BRK.B and IBM.
This contributor reads:
On Twitter, this contributor follows:
Daniel Alpert of Westwood Capital
Joshua Rosner, managing director of Graham Fisher & Co.