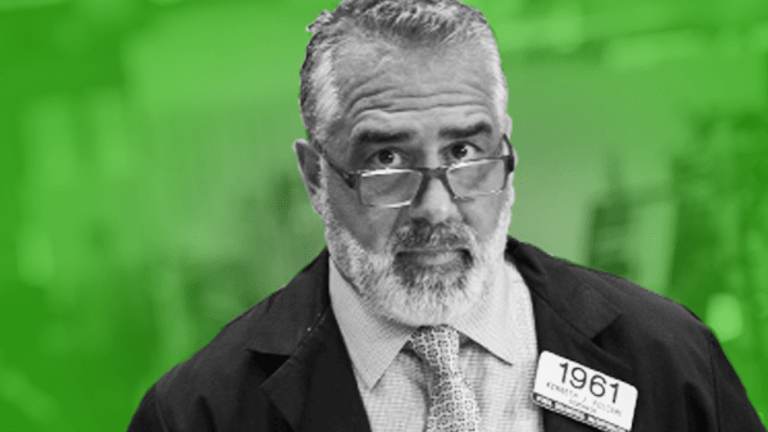 Publish date:
Why Active Managers Still Underperform
A new study shows active management underperforms, and costs are largely to blame.
A new study shows active management underperforms, and costs are largely to blame.
New York-based S&P Dow Jones Indices is out with its second annual SPIVA Institutional Scorecard, and the news isn't good for advocates of active portfolio management.
The study, which tracks the performance of active investment portfolio managers against the S&P 500, among other key benchmarks, over the past ten years (ending December 31, 2016), shows "across the board" underperformance by active managers.
This from the Scorecard:
--- In the large-cap equity space, 84.60% of mutual fund managers and 79.58% of institutional accounts underperformed the S&P 500 on a net-of-fees basis. When measured on a gross-of-fees basis, 68.16% of large-cap mutual funds and 69.20% of institutional accounts underperformed.
--- Similarly, in the mid-cap space, 96.03% (86.24%) of mutual funds and 92.02% (82.51%) of institutional accounts underperformed the S&P MidCap 400 on a net (gross) basis.
--- In the small-cap space, over 80% of managers on both fronts underperformed the S&P SmallCap 600, regardless of fees. The findings in the small-cap space dispel the myth that small-cap equity is an inefficient asset class that is best accessed via active management.
"For mutual fund and institutional managed accounts, the majority of managers in nearly every domestic equity category underperformed their respective benchmarks over the 10-year horizon," the Scorecard stated. "Fees negatively affect managers' performance regardless of the type of investment account, though the magnitude varies depending on the category."
Money managers acknowledge the underperformance, but add there are specific circumstances and events working against active managers right now.
"When the market is going almost straight up, like it has been since March of 2009, actively managed investments will have a harder time keeping pace," says Andy Yadro, an investment advisor with Googins Advisors, in Middleton, Wis. "What people forget about, especially during a prolonged bull market like we're currently in, is the importance of downside protection. If an active strategy can help you lose less when the market goes south, you'll be in a much better position over the long term."
It's also important to remember that you cannot buy a benchmark index such as the S&P 500 - you have to buy a product like an index fund or ETF that tracks it, Yadro states. "Since every product has an associated expense ratio, those passive strategies will technically always underperform," he says.
Other investment professionals say that active and passive managers outperform in cycles, which are often driven by the market's taste for large versus small stocks or the outperformance of a single dominant group of mega cap stocks that pull the entire S&P 500 higher.
"Recently the market's performance has been concentrated in a few very large tech stocks," says William Worsley, a retired managing director of an OCIO firm that hires and fires active managers based in Arlington, Va. "If the technology sector goes into a sustained weak period or smaller stocks come back into favor, active managers will have the wind at their backs instead of in their faces."
In addition, active portfolios typically hold more cash than passive portfolios do, Worsley adds. "In a sharp bear market, an active portfolio will have less exposure to equities than a fully invested passive portfolio," he says.
Worsley agrees with the Scorecard that lower fees and trading costs of passive portfolios give the long-term advantage to passive management. "But in the short term, with the market as overpriced and narrowly led as it has been lately, it's entirely reasonable for advisors to expect a mean reversion favoring active managers," he says. "In past bear markets the winners have often been active managers who held a lot of cash and invested very selectively in defensive stocks, waiting for their day to come."
Other caveats may be in play, too.
"The appropriateness of choosing active management depends on the objective," notes Nathan Edwards, a financial planner with IMG Wealth Management, in Jacksonville, Fla. "If the objective is to outperform the S&P 500 by actively choosing from among the constituents of the index, and charging a premium for the service, research and history would tell us that the fees usually eat any alpha over time. This is especially true when correlations among the performance of individual securities are elevated."
That scenario should become even more apparent as passive investing continues to eat active share, Edwards adds. "If there are fewer active managers to select securities based on fundamental valuation, a rising tide is more likely to lift all indexed ships regardless of the underlying fundamentals," he says. "This would further diminish the excess return that active managers would be expected to provide."
Edwards does say that active management might still be an appropriate alternative to meet specific objectives that are harder to isolate by indexing. "For example, if the only objective is beating the S&P 500, then it's going to be hard to do it using securities with a similar risk profile over time," he explains. "But not everyone wants to experience S&P 500 like downside variance, and are therefore willing to accept a lower return with the expectation of lower risk."
Other areas that still provide room for active management, Edwards notes, are investments that still require active management.
"These might include long-short funds, or derivative strategies," he says. "This is not to say that these funds will outperform the S&P 500 over time, or ever, but not everyone's or every institution's objective is to beat the S&P 500 every day, week, month and year."
More of What's Trending on TheStreet:
Warren Buffett Has Made a Mind-Blowing Amount of Money on Apple Stock in 2017