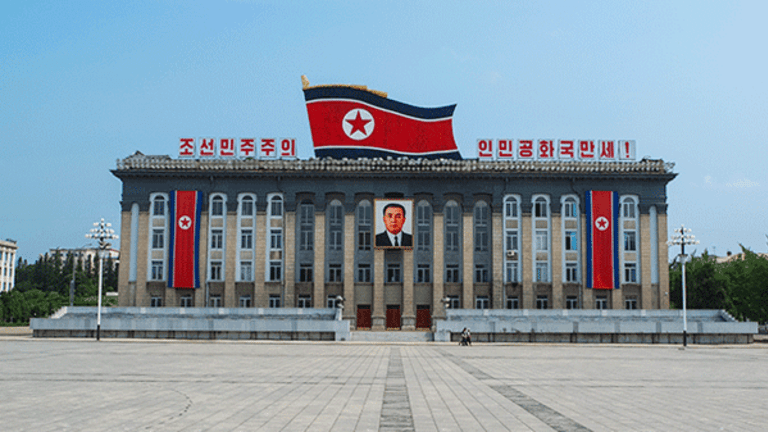 A senior White House official has said that the U.S. is looking at placing North Korea on the list of state sponsors of terrorism, Reuters reports. 
Top Trump administration officials held a briefing with the entire U.S. Senate at the White House today regarding the ongoing situation in North Korea.
All 100 senators were asked to attend by Secretary of State Rex Tillerson, Secretary of Defense James Mattis, Director of National Intelligence Dan Coats and Chairman of the Joint Chiefs of Staff General Joseph Dunford.
"The status quo in North Korea is also unacceptable," Trump told a meeting with the 15 UN Security Council ambassadors, including China and Russia, at the White House on Monday. "The council must be prepared to impose additional and stronger sanctions on North Korean nuclear and ballistic missile programs."
(What will move markets this quarter and how should investors position themselves ahead of time? Jim Cramer sat down with four of TheStreet's top columnists recently to get their views. Click hereto listen to his latest Trading Strategies roundtable with them and read their advice for stocks, bonds, forex and gold.)