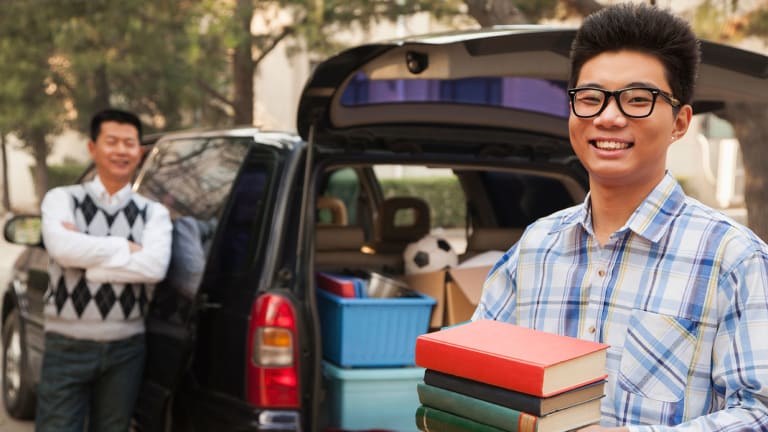 Which Sectors Will Benefit When China Ends Its 'One Child' Policy?
A Credit Suisse report expects future generations more willing to spend on services than consumer goods.
China is ending its one child policy and will now permit couples to have two children. The policy has been in place since 1979 as a measure to curb population growth but the restriction has now been relaxed following concerns over China's aging population and shrinking workforce.
According to a recent report from Credit Suisse (CS) - Get Credit Suisse Group American Depositary Shares Report , future generations in China will be more willing to spend their money on services rather than consumer goods. Analysts predict that ecommerce, travel and robot manufacturing companies all stand to benefit from this new generation of young China citizens in the coming years.
But shifting trends take time. Chief Investment Officer of U.S. Bank's Wealth Management John De Clue told TheStreet relaxing the policy is unlikely to have any effect in the near term. "In the long term, China faces a big challenge due to a drop in its working-age population, but any increase in the birth rate now will not be helpful until those newborn children reach working age, which is many years out."
Credit Suisse calls those born under the strict one-child policy regime "the lonely generation," noting an increasing use of smartphone technology and movie watching. Travel is also becoming more of an affordable reality for younger generations of Chinese citizens, with around 60% of outbound tourists from mainland China in the 21 to 30 year old age bracket.
Commentators have added that many families will not opt to have a second child in any case due to financial restrictions and the fact that one child families have become the social norm. The Chinese government began tentatively relaxing the policy back in 2014, allowing a second child in certain circumstances or rural areas. China currently has a population of roughly 1.3 billion, with around 30% over 50 years old.