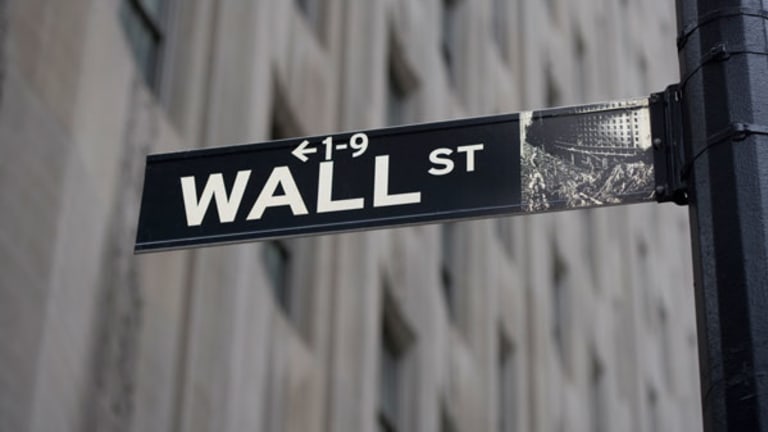 Which of These 10 Dividend Stocks Is Worth the Risk? (Correct)
Investors hunting for yield during uncertain times need to look beyond high dividends to individual company fundamentals.
Story corrected to explain how Windstream will need to migrate land-line customers to other services and not mobile services.
NEW YORK (
) -- With so much for investors to worry about in 2012, from a potential Greek default to persistently high unemployment, it's no wonder they are thirsty for yield, particularly dividend-paying stocks.
But with the dividend strategy becoming a crowded space more and more each day, investors would be smart to look more closely at individual company fundamentals rather than blindly chase a high-yielding name.
Thus far in 2012, growth stocks have been outperforming most dividend-paying stocks. The Russell 2000 Growth Index is up more than 7% this year already, compare a rise of 4.8% on the
S&P 500
.
With so much uncertainty due to Europe's debt crisis and worries over a hard landing in China, that performance could reverse and look more like 2011. Reviewing last year, dividend paying stocks outperformed non-dividend paying stocks. Those stocks with dividends increased 1.4% on average in 2011 while those without a dividend decreased 7.6% on average.
The value argument certainly appears more attractive than investing speculative growth names, especially when so many dividend-paying stocks have yields that eclipse the 10-year U.S. Treasury yield of only 2%. The Treasury yield doesn't look like it's going up from here, either, after
Federal Reserve
Chairman Ben Bernanke said the central bank may not increase interest rates until late 2014 based on growth expectations
Between the
Dow Jones Industrial Average
and the
S&P 500
, there are over 20 stocks that are yielding more than 5% based on their dividends and share prices. It's prudent to be sure that those yields aren't artificially inflated because a company saw its stock price drop dramatically on weak earnings.
Other bad news can quickly put a company's cash flow and dividend at risk. That is a characteristic found in
Frontier Communications
(FTR) - Get Report
. This company had the highest dividend yield in the screen, but taking a deeper look some red flags surfaced.
Taking a look at the top 10 high-yielding companies in that group, most generally make good investments given the high yield component. None are operating in high-growth areas and therefore aren't likely to massively increase their dividends soon. The companies we did find operate in stable industries like utilities, tobacco, and telecommunications, which typically means reliable dividends. Most of stocks, detailed on the following pages, could be strong investments for investors looking to avert risk but still have a dependable income stream.
Frontier Communications
(FTR) - Get Report
Company Description
: Frontier is a communications company offering telephone, Internet, and television services in smaller and mid-sized communities in the U.S.
Dividend Yield
: 15.8%
Stock Price Performance YTD/2011
: -5% / -47%
Is The Yield Worth It?
: Holding the highest yield in the S&P 500, it certainly looks like a no-brainer on the surface. But the company's payout ratio exceeds 100% and, given that the company has about $2 billion in debt and only $300 million in cash, it could very well mean that a reduction in the dividend is on the way.
R.R. Donnelley
(RRD) - Get Report
Company Description
: R.R. Donnelley is the world's largest printing company by revenue.
Dividend Yield
: 8.5%
Stock Price Performance YTD/2011
: -18% / -17%
Is The Yield Worth It?
: Earlier this month, R.R. Donnelley provided a disappointing earnings outlook that caused the stock to drop significantly, which in turn boosted the dividend yield. Normally, that's a troubling sign and would make the stock an accidental yielder. However, the company did increase its free cash guidance, which is a good sign that the dividend isn't in immediate risk of being cut.
Windstream Corporation
(WIN) - Get Report
Company Description
: Windstream provides high-speed Internet access, phone service and digital TV services in 29 states. The company also provides cloud computing and managed services to businesses nationwide.
Dividend Yield
: 8.3%
Stock Price Performance YTD/2011
: 4% / -16%
Is The Yield Worth It?
: The biggest concern here is Windstream's junk bond rating by all three of the credit ratings agencies. However, Windstream announced last week that it will redeem $150 million of their debt that is due in 2015. This shows the company is working on managing its debt position, a very encouraging sign.
The ability for Windstream to migrate their rural customers from land-lines to other services in the face of a more mobile world will be important for the sustainability of the company's profitability and ultimately its dividend policy longer-term.
CenturyLink
(CTL) - Get Report
Company Description
: CenturyLink provides high-speed Internet, phone and TV services for residential and businesses purposes across the country.
Dividend Yield
: 7.9%
Stock Price Performance YTD/2011
: 1% / -19%
Is The Yield Worth It?
: CenturyLink has reported solid free cash flow generation and growth over the last few years ($1.2 billion in 2010). Revenue has followed a similar trend, especially as the company has been on an acquisition spree. The company pays a hefty dividend of $2.90 per share and has a history of increasing its dividend. Sustainability of the dividend seems highly likely here and if cash flow continues growing at robust rates a dividend increase could occur down the road.
Pitney Bowes
(PBI) - Get Report
Company Description
: Pitney Bowes manufactures mail processing equipment, integrated mail solutions, software and workflow management solutions.
Dividend Yield
: 7.6%
Stock Price Performance YTD/2011
: 5% / -23%
Is The Yield Worth It?
: Pitney Bowes has steady cash flows and a long history of paying dividends. While the cash flow payout ratio has increased over the last few years to 66% (from 36% in 2007) and the rate of dividend growth has slowed in the last decade, the dividend yield is hefty and the stock is trading at a low valuation. Pitney Bowes offers a compelling opportunity as the stock and the dividend should benefit from an improvement in the economy.
AT&T
(T) - Get Report
Company Description
: AT&T provides telecommunication services, including wireless, digital TV, highispeed Internet, and bundled products.
Dividend Yield
: 5.9%
Stock Price Performance YTD/2011
: 0% / 3%
Is The Yield Worth It?
: AT&T recently announced an increase to its dividend for the 28th consecutive year. Free cash flow is expected to be $15 to $16 billion this year, which will more than cover the $10 billion dividend payment. In the most recent quarter, they even surprised analysts by adding more subscribers (717,000 vs. the 550,000 expectation).
Altria
(MO) - Get Report
Company Description
: Altria manufactures and sells cigarettes (Marlboro, Virginia Slims, Parliament), smokeless products, and cigars. They also operate wine and financial services businesses.
Dividend Yield
: 5.8%
Stock Price Performance YTD/2011
: -3% / 20%
Is The Yield Worth It?
: Tobacco stocks certainly aren't known for growth, but they do have steady income. Altria did cut its dividend in 2007 and 2008 to adjust for the sale of
Phillip Morris International
(PM) - Get Report
and
Kraft
( KFT), but in the last four years the dividend has been increased five times. Further, in the last 45 years, the dividend increased 42 times. There is a long history of paying dividends and increasing the dividend, a trend that should continue.
As evidence, Altria reported fourth quarter earnings today of $0.50 when adjusted for one-time items, a 14% increase over last year. In a call with analysts the company reiterated the importance of the dividend.
Reynolds America
(RAI)
Company Description
: Reynolds is a manufacturer of cigarettes and smokeless tobacco. The company's brands include Camel and Pall Mall.
Dividend Yield
: 5.6%
Stock Price Performance YTD/2011
: -4% / 27%
Is The Yield Worth It?
: Within the last five years, Reynolds has increased the dividend five times, with the latest increase in the most recent quarter. The management team has also said it is committed to increasing the dividend over time. As mentioned above, the steady stream of cash flow at tobacco companies makes these fairly dependable investments for income.
Pepco Holdings
(POM)
Company Description
: Pepco is a utility company that distributes electricity and natural gas.
Dividend Yield
: 5.5%
Stock Price Performance YTD/2011
: -1% / 11%
Is The Yield Worth It?
: Given the stable nature of the utilities sector, it's no surprise that Pepco has been paying a dividend since 1904. Credit Suisse upgraded the stock in early December, noting that the company is "uniquely positioned relative to most utilities to structurally improve its earned ROEs over coming years." Improvements in net income will bode well for continued dividend payments.
Verizon
(VZ) - Get Report
Company Description
: Verizon, like rival AT&T, provides wireless communication, high-speed Internet and digital TV services.
Dividend Yield
: 5.3%
Stock Price Performance YTD/2011
: -7% / 12%
Is The Yield Worth It?
: Verizon has paid a cash dividend to shareholders every year since 1984 and has increased its dividend payments for seven consecutive years. With strong cash flow, a low level of debt, and a position of pricing power, this should be a steady dividend yielding stock for the long-term.
--
Written by Lindsey Bell in New York
.
>To follow the writer on Twitter, go to
Lindsey Bell
.