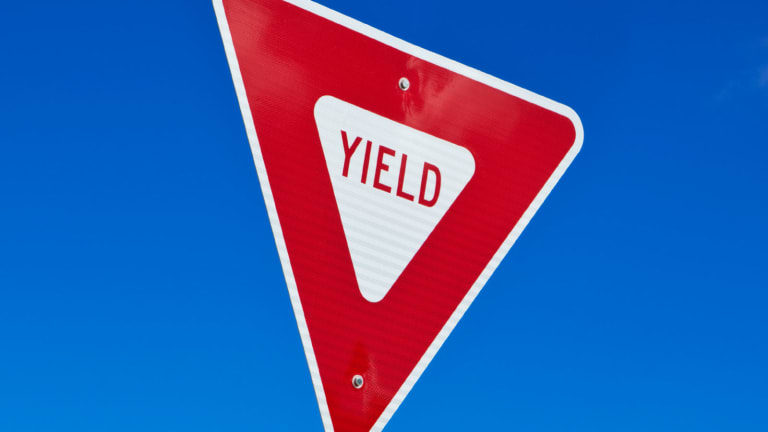 Where to Find 9% to 10% Yields -- Gates Capital
Gates Capital's Charles Earle discusses how investors can find higher yields even as the Fed gets ready to hike interest rates -- which will hit bonds hard.
The leverage embedded within many closed-end funds will create even wider discounts to their respective net asset values as the first Federal Reserve rate hike nears, said Charles Earle, director of research and strategy at Gates Capital.
"The high-yield, government bond and corporate bond funds are not going to perform well," said Earle. "They have leverage going against them and the leverage will cost more to fund, eating into income and the higher rate on government bonds will eat into their competitiveness against those sectors."
Nevertheless, Earle does like the covered-call sector of closed-end funds, saying these unleveraged funds should continue to benefit from high levels of market volatility and expectations for only modest gains in the equity markets. He said he especially likes the Eaton Vance Tax-Managed Buy-Write Income Fund (ETB) - Get Eaton Vance Tax-Managed Buy-Write Income Fund Report and the Nuveen S&P 500 Buy-Write Income Fund (BXMX) - Get Nuveen S&P 500 Buy-Write Income Fund Report , which are producing current yields of 7.94% and 7.75%, respectively.
"They do particularly well in flat-to-down markets, and it's one of our top sectors right now," said Earle.
He said he continues to like municipal bonds as an asset class, but prefers to own exchange traded funds like the Van Eck Market Vectors HY Muni Fund (HYD) - Get VanEck High Yield Muni ETF Report , rather than muni closed-end funds due to the lack of leverage. Earle said he also continues to like energy-sector Master Limited Partnerships because the pressures on the asset class from both fundamental and technical drivers may be nearing an end.
"We don't think there will be significant dividend cuts in the sector. We do think that there are opportunities there to pick up 9% to 10% yields," said Earle.
One of Earle's favorite closed-end funds is the regional-bank-heavy John Hancock Financial Opportunities Fund (BTO) - Get John Hancock Financial Opportunities Fund Report , because this sector has room to improve as the Fed rate increase approaches. In his view, regional banks enjoy much higher and stable net interest margins -- a key metric used in measuring the profitability of banks -- than larger global banks.
Earle added that the BTO sports a competitive 5.33% distribution yield, modest leverage and a manager with a long history of managing bank and finance assets.