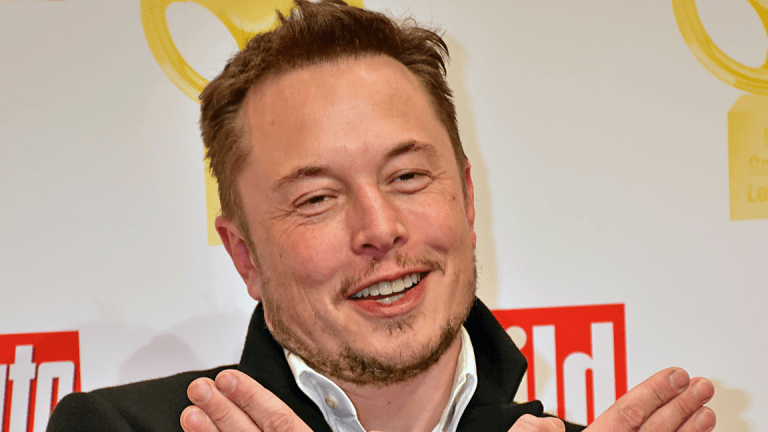 Tesla's Officially Out of Downtrend Territory - Here's Where It Goes Next
Buyers are back in control of the price action on all timeframes when it comes to Tesla.
The surge in Tesla Inc.'s (TSLA) - Get Free Report stock price continues.
Since the start of June, shares of Tesla are up more than 20.9%. But Wednesday's relatively innocuous 0.58% rally might just be the most important single session we've seen this month.
That's because Wednesday's close confirmed Tesla's break above the technically significant $340 price level, officially taking shares out of downtrend territory in the intermediate-term. That shift means that shares of Tesla Inc. are now in uptrends on short-term, intermediate-term and long-term timeframes.
What You Must Know About Tesla Via TheStreet
That could spell some serious trouble for short-sellers. After all, despite the recent surge in Tesla's stock price, it remains the most heavily shorted stock in the U.S., with short interest at $12.82 billion, according to S3 Partners.
To figure out where Tesla is likely headed from here, we're turning to the charts for a technical look.
One crucial thing to remember about Tesla is that, historically speaking, this stock is very technically obedient. In other words, Tesla's popularity as a trading vehicle means that it reacts predictably to technical setups, including the one that led to the upside we're seeing in June.
Here's how things are shaping up now:
Tesla peaked back in the middle of 2017 after rallying hard to start that year. In the months since, shares have been pointing lower thanks to a pretty clear-cut downtrending channel. Tesla's push above the $340 level brought shares up above trendline resistance for the first time in a year, indicating that the downtrend is over.
From here, it's likely we'll see Tesla's momentum cool off a little, as the market absorbs some of the gains that this stock has been posting. A little bit of sideways consolidation wouldn't be abnormal here, provided shares stay above the upper dashed red line on the chart above.
Relative strength, the indicator down at the bottom of the Tesla chart, adds some important evidence that buyers are back in control of things. After underperforming the rest of the broad market since last June, Tesla's relative strength line has started making higher lows again, signaling that shares are beginning to systematically outperform the S&P 500 again in 2018.
Longer-term, the rally in Tesla we're seeing here falls right in line with the multi-year uptrend that's alive and well in shares of Tesla:
While Tesla's rally may seem pretty remarkable without context, it's actually fairly consistent with the fact that Tesla successfully tested its long-term uptrend for the first time since the end of 2016.
Simply put, Tesla is likely to continue to rally from here, even if shares pause now that they've crossed the $340 level.
Buyers are back in control of the price action on all timeframes.
This article is commentary by an independent contributor. At the time of publication, the author held no positions in the stocks mentioned.