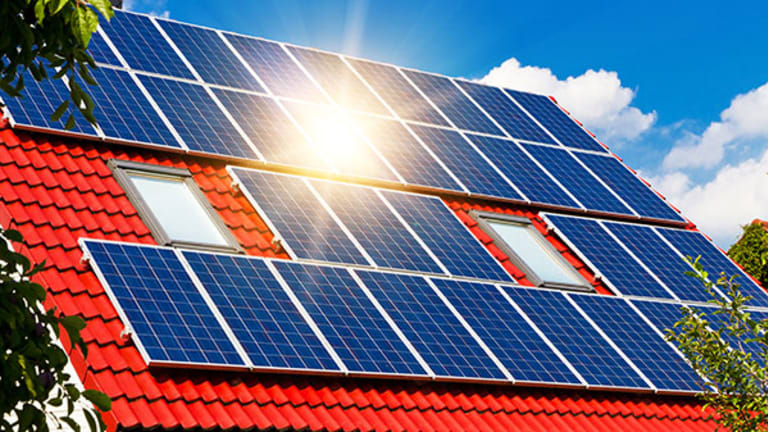 When It Comes To Solar, Wall Street Is Blinded By The Light
SunPower outlook hurt the feelings of 'blindsided' analysts.
Wall Street analysts need those glare-resistant sunglasses when they're viewing the solar power industry.
The latest kerfuffle in Wall Street's dubious relationship with the solar industry: the earnings outlook delivered this week by SunPower (SPWR) - Get SunPower Corporation Report , and analysts' reaction to what proved to be dreadful numbers.
Admittedly, Wall Street has a lot banking on the solar industry. Conventional utilities are cash flow machines. Solar, at this relatively nascent stage of the industry's gestation, is a cash sponge.
Solar is a business that goes through cycles the way teenage boys go through groceries. The biggest input is oil prices. But there are other factors.
The one constant is Wall Street's continued affection-bordering-on-romance for the sector. Solar's relatively truncated history is awash with analysts being confounded by the industry's performance.
Never was it quite as front-and-center as in the conference call adjudicating the results and outlook that SunPower served up late Tuesday, which led one analyst to suggest management defend itself from the appearance of being a liar.
An analyst from R.W. Baird summed up the relationship between sell side analysts and solar company management by characterizing the guidance Wall Street had just heard as something he found blind-siding. "Maybe not everyone," the analyst added, "but me."
Actually, it wasn't just him, as six shops cut ratings on the company. Not Baird, which opted to keep its "buy" rating on the stock despite being "blind-sided" by the news. But six of them. Deutsche Bank cut its target price 70%, saying in a subsequent note, rather blandly, that the news "would be surprising to a lot of investors." Credit Suisse dropped its rating to neutral from outperform, and cut its target to $12 from $32, adding that the performance raised questions about management's "credibility."
Wall Street is notorious for closing the door after the horse has left the barn. But surely it's unfair to lay the entire blame on management when you're so surprised by its comments that you have to slash your price target on a stock by 60% or 70%? This isn't to let management off the hook. Sure, there are rules against disclosure immediately before an earnings report. But there are plenty of opportunities leading into a quiet period to glean clues from the conditions in a business you're paid to analyze.
In fact, there are structural changes taking place in the solar industry—from plunging prices for components and increased competition from China to ramped-up challenges from electric utilities to alterations of tax credits—that could surely have been anticipated.
Still, the grim reality is that nobody knows what's in store for earnings beyond this year. Barclays just cut its 2017 earnings forecast for First Solar (FSLR) - Get First Solar, Inc. Report too $1.98 from its previous $3.05. That's not an incremental stepdown. That's admitting that previous forecasts anybody relied on when thinking about investing in First Solar were more than a third higher than what the firm thinks now. (And, by the way, when Barclays did that, it kept to its "overweight" rating on the stock.)
Solar stocks have always been something of the world of imagination for some investors. Eighteen months after First Solar came public in 2006, its share price had bulged to $317 from its IPO at $24.50. And Wall Street was cheering it right along.
And there were reiterations. First Solar was at $160 in March 2011. Then at $15 in June of the following year.
Solar stocks are good banking customers. SolarCity (SCTY) just went to the credit markets to raise $160 million in new debt, upped from its original intentions to raise $117 million, with the help of Bank of America/Merrill Lynch and KeyBank. This for a company that's slated to be acquired by its cousin enterprise Tesla (TSLA) - Get Tesla Inc Report .
8point3 Energy Partners (CAFD) , a joint venture of First Solar and SunPower, came public in June, raising $425 million in its IPO. Before it did that, it gathered $525 million in the credit markets in a fund raising led by Credit Agricole CIB, Deutsche Bank, J.P. Morgan, Citigroup, and Goldman Sachs—familiar names, with significant coverage of the solar industry.
There's always an inherent conflict in the coverage of public companies by analysts employed by investment banks. That's why there's a sturdy Chinese wall between the disciplines in those houses. But there are other means for analysts to avoid getting blinded by the way the light shines in the solar business.