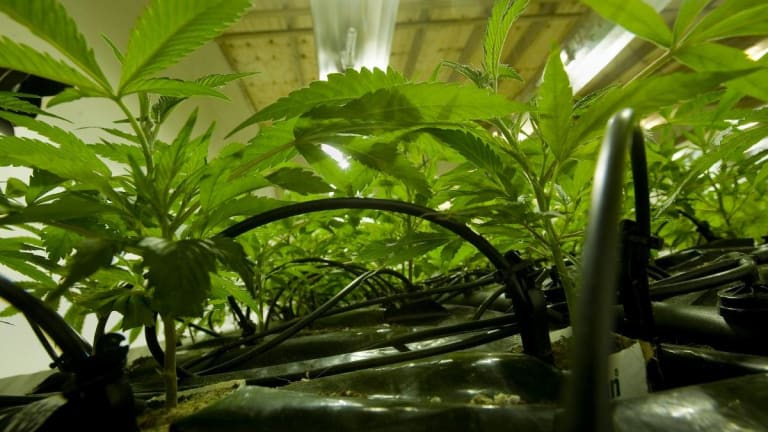 WeedStreet Wrap: U.K. Next in Line for Medical Cannabis
The U.K. awaits the second reading of legalization bill. Meanwhile, one cannabis company gets a vicious sell rating by a Wall Street firm.
Different government entities seem to be softening their stance on medical marijuana. Here's what you need to know about the budding cannabis industry on Thursday, July 5.
Medical Cannabis Approval Awaits Next Step in U.K.
Medical cannabis advocates are making one final push to voice their support for the
that will have its second reading in the British House of Commons on Friday.
People are reaching out to their MPs to back the bill, which was first introduced in 2017 and would legalize the "production, supply, possession and use of cannabis and cannabis resin for medicinal purposes," according to the details of the bill.
A bill's second reading usually means it will be the first opportunity for House members to debate the bill and evaluate its merit, meaning Friday's discussions could have drastic ramifications for the future of cannabis use in the country.
FDA Rejects Proposal to Put Marijuana on Restricted Substances List 
The Federal Drug Administration (FDA) rejected a petition from an anti-marijuana group that would have forced marijuana companies to stop "making unsupported medical claims of marijuana and THC drug products," according to Forbes.
Drug Watch International wanted marijuana and its derivatives to be recognized as being not "generally recognized as safe or effective" to which the FDA wrote back that the move was "not necessary for the protection of the public health."
The hardline stance against the group does not necessarily mean the FDA has done a complete turnaround on how it categorizes marijuana, but it does seem to signal a shift on how the agency views the medical benefits of the plant, especially after it approved the first CBD-based drug last week. 
Analysts Raise PT for Largest Canadian Cannabis Producer 
Canopy Growth Corp. (CGC) still has a "sell" recommendation on it from analysts with Echelon Wealth Partners, but they have raised their price target for the company to $30 from $22, TheStreet's Kinsey Grant reports.
The analysts cite Canopy's recent acquisition of BC Tweed Joint Venture Inc. as reason for the price hike. They still remain skeptical of CGC's long-term growth potential after the company posted lower-than-expected quarterly earnings.
Check out analysis of the cannabis investing scene via Real Money's "WeedStreet" column here.