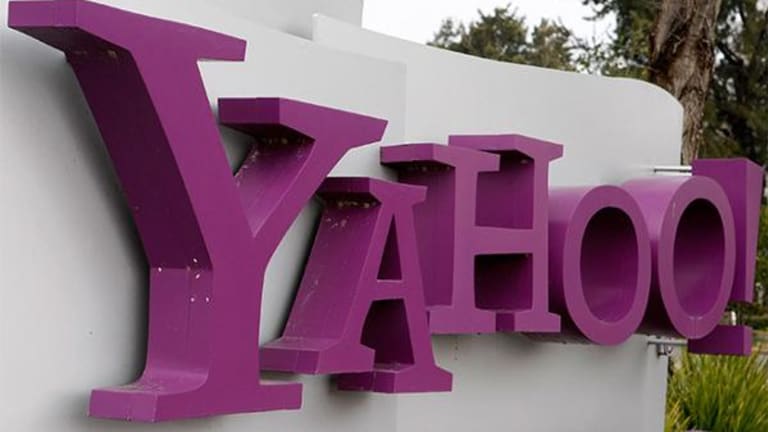 Publish date:
What Would Have Happened if Microsoft Had Bought Yahoo! in 2008?
Microsoft may have dodged a bullet by having its $45-billion hostile offer for Yahoo! turned down by the Web pioneer.
Microsoft may have dodged a bullet by having its $45-billion hostile offer for Yahoo! turned down by the Web pioneer.
As Yahoo! (YHOO) sells its core business to Verizon (VZ) - Get Report for $4.8 billion, or $5.9 billion including restricted stock units that the telecom will buy, investors in Microsoft (MSFT) - Get Report may well be breathing a sigh of relief as they reflect on the software giant's largest acquisition that wasn't.
Recall that Microsoft, which is currently busy with the $26.2 billion purchase of LinkedIn (LNKD) , lodged a $45 billion hostile bid for Yahoo! back in 2008. Microsoft had offered $31 per share, which then-Yahoo!-CEO Jerry Yang turned down. Yang, who reportedly asked for $4 more per share and was rebuffed, stepped down not long after and shares dipped below $10 per share later that year.
Given Yahoo!'s subsequent struggles and the cut-rate sale of its business, Microsoft may have dodged a bullet. At the same time, though, Yahoo! has significant worth (and the bulk of its current value) from its stakes in Alibaba (BABA) - Get Report and Yahoo! Japan (YAHOF)  that would have provided Microsoft with plenty of value.
Macquarie analyst Ben Schachter valued the Alibaba and Yahoo! Japan stakes at $29.2 billion and $8.7 billion, respectively, in a July 25 note. And Yahoo! had even larger positions in those companies when Microsoft made its bid. Before taxes, the value of the Asian holdings has exceeded Yahoo!'s market cap.
"It's important to remember the stake in Alibaba was much larger then -- Yahoo! sold about 20% of its stake in 2012 back to Alibaba for about $7.1 billion, and another [roughly] $9.4 billion worth of shares in the IPO in 2014, so it's not a complete apples-to-apples comparison," said Morningstar analyst Rodney Nelson, who added that Microsoft's bid "looks bad in hindsight." 
Yahoo!'s stock has traded in the upper $30s recently, putting its market cap close to $37 billion, with the Asian holdings largely supporting the value.
With its unsuccessful bid for Yahoo!, Microsoft had aimed to build an Internet search and advertising giant that could put real pressure on Alphabet's (GOOGL) - Get Report Google. Microsoft and Yahoo! did eventually strike a pact in 2009 that aimed to shake up the search business.
Verizon's interest in Yahoo! comes from a different angle.
MoffettNathanson analyst Craig Moffett looked at the equation in a Tuesday note. "Yahoo brings content. AOL brings advertising technology (and some content). Verizon brings user data," he wrote.
"The strategy is to make Yahoo!'s advertising inventory worth more -- perhaps dramatically more -- by enhancing it with location-based data about wireless users and selling it more efficiently and effectively using AOL's ad tech and ad sales force," Moffett added.
FCC rules on privacy could hamper the ability to use phone subscribers' data, however. And Moffett also noted that Yahoo!'s declining revenue could actually be "a drag rather than a boost" for Verizon's legacy telecom business.
As for Microsoft, LinkedIn, which constitutes its largest acquisition, could give some investors flashbacks to the failed bid for Yahoo! It is an ambitious bet on an Internet property that, like Yahoo!, may not have a clear link to Microsoft's business applications.
Morningstar's Nelson observed that the deal is "certainly not a cheap acquisition" at about 7 times sales. However, LinkedIn could fit more clearly into Microsoft's portfolio of business applications than Yahoo! ever would have.
"This is the largest repository of professional work history, education history and skill set data ever compiled," Nelson said. "That has incredibly valuable applications in terms of sourcing the right candidates for job openings, allowing HR teams to sift through a much larger number of candidates much faster and whittling down the number of candidates that are actually brought in to interview, which saves a lot on hiring costs."
LinkedIn could also help Microsoft in sales channels.
"If lead generation is the lifeblood of a sales organization, then warm leads are the oxygen, and that's the value LinkedIn provides," Nelson said. A sales person in a new territory could lack contacts at key potential clients, so having a database of people along with some of their personal information could be extremely valuable.
And LinkedIn's data also could work with Microsoft's new Dynamics 365, which integrates the company's customer relationship management and enterprise resource planning applications with its Office 365 products, Nelson observed.
Even though Verizon is walking away with Yahoo!, Yahoo!'s sales partnership with Microsoft does live on. Microsoft's Bing search engine is already close to the Verizon family because of pacts with AOL. Yahoo! and Microsoft recently updated their 2009 agreement, Morningstar's Nelson noted. "It's definitely possible that we'll see Bing drive more of Yahoo's search/ad business," he added.
Had Microsoft succeeded in its acquisition of Yahoo! and seen its business falter, it likely would have been difficult to pitch investors on a blockbuster gamble on social media. At the same time, though, all of the cash and equity value from Alibaba and Yahoo! Japan might have convinced investors to take another gamble.