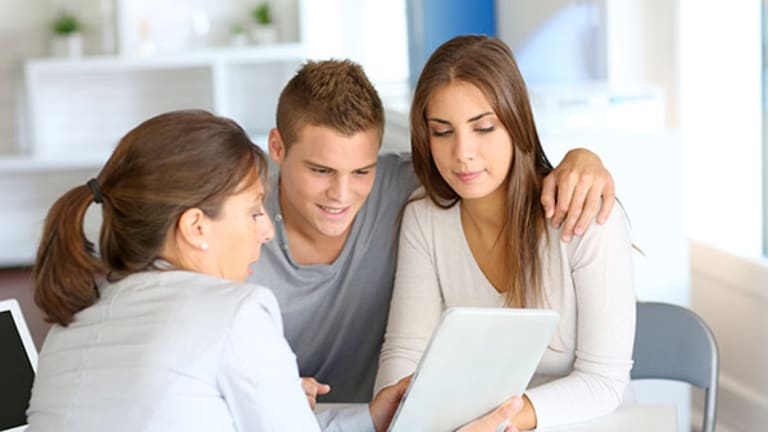 What Will the Financial Advisor Industry Look Like in 2020?
Change is coming in the financial advisory sector, so much so, industry insiders say advisors had better brace themselves.
The investment advisory industry is back on its feet after years of recuperating from the Great Recession, and that's certainly good news. But advisors shouldn't get too comfortable, as big changes are on the way for the money management sector in the next few years, and those advisors who don't adapt, risk being left behind.
"From a distance, the wealth management industry has never looked stronger," says Corporate Insight, in a recent report entitled "The Changing Face Of Financial Advice."
The study lists several industry strengths, that advisors can build on:
Financial markets have fully recovered from the crash of 2008, and financial advisor productivity is at an all-time high.
Demand for investment advice is strong and growing.
Investors who already work with a financial advisor are for the most part very satisfied.
Advisors have embraced a team approach to serving clients, enabling them to offer more sophisticated planning and investment management to a broader array of investors.
Most advisors are confident in the growth prospects of their individual practices and expect to be doing even better next year than they are today.
"Looking closely, however, cracks in the industry's foundation become clear," the report states. "For one, the market's performance since 2008 has been driven in large part by unsustainable central bank stimulus. As interest rates rise in the next few years, market volatility and the potential for a sustained bear market will increase. Since the financial crisis, advisors and the broader wealth management industry have tried to change the focus of the client relationship from performance to goal-based planning."
Most advisors seem to be taking this seismic shift in stride, and welcome big changes - as long as the lynchpin to the advisory sector's reason for being - strong investment performance - never takes a back seat.
"I expect, and am betting my business on it, that there are massive shifts in the near future in the financial advisory sector," states Will Johnson, founder of WorkPlay401(k), located near St. Louis, Mo.
Johnson cites the changes that Marc Andreessen predicted in his essay "Software is Eating the World," which has "upturned many service industries."
"Every business owner thinks they are unique, and that goes double for financial advisors," Johnson says. "But a combination of technology, acceptance of that technology, and demographics will mean that more and more people will be fine with computers managing their money and will expect that software will handle all of their interactions with their advisory firm."
There is a historical precedent, according to Johnson. "20 years ago the shift started from using a banker to make a deposit to using the ATM," Johnson says. "Now many of us view even going to an ATM as an inconvenience as we mostly transfer money electronically and if we do deposit a check we do it with our phones."
"Eventually, except at the higher end of the economic scale -- i.e., clients with many streams of income, or who are setting up trusts, etc.-- I believe most people will never meet with a financial advisor," he adds.
Johnson is hardly alone - with some industry experts taking a sharper tone, at least concerning some financial services professionals.
"By 2020, non-fiduciary advisors -- i.e., brokers -- will be well on their way to complete extinction," says Larry Miles, principal at AdvicePeriod in Los Angeles. "Consumers will have finally rejected advisors who are not legally obligated to do what is in their clients' best interests."
Miles predicts that investment management will be fully automated by technology, "saving clients significant dollars in fees and taxes."
"Technology will also automate more aspects of financial and estate planning," he adds. "By 2020, technology for planning will be where technology for investments is today. The best advisors will fully embrace technology. Those who do not will go out of business. Adapt or die."
There is some debate among money managers whether "extinction" is a grim guarantee, with fair points to make.
"Just like WebMD did not replace the doctor-patient relationship, nothing will replace the personal advisor-to-investor relationship," says Ty Young, CEO of Ty J. Young, Inc. Wealth Management in Atlanta, Ga. "Robo-tech will play an increased, but not a dominant, role in the financial services industry."
No matter which side of that debate ones takes, most financial advisors agree that technology is, and will be, a major game changer for the investment advice market.
"Whether or not you like it, technology is changing the financial services industry," states Stephen Rischall, a founding partner with 1080 Financial Group, in Sherman Oaks, Calif. "Advisors that can adapt will thrive."
Modern financial advisory firms are embracing new technologies to better serve clients and scale their business, Rischall adds. "In addition to advancements in financial planning and practice management software, technology is enhancing the client-advisor relationship in multiple ways: client portals, online meetings and integrated systems are all keys to success," Rischall says. "Simple client tasks such as the ability to schedule a meeting, or completing new account forms will continue to shift online and on mobile devices."
One technology that definitely bears watching, wealth managers say, is artificial intelligence.
"I see artificial intelligence quickly taking over numerous aspects of the financial advisory industry -- in particular, pure portfolio management," says Brian Ulch, a financial advisor with Aventail Wealth Management in Winter Haven, Fla. "That's happening by 2020."
Ulch believes the more mathematical the function, the quicker AI will overcome the human mind. "Even a team of the most seasoned professionals stand no chance against an AI that can compute data millions of times faster," he says. "The part that we should fear as advisors is just how quickly the obsolescence will take place. Once AI is determined to clearly be the superior route the floodgates will bust wide open."
He advises wealth managers to navigate toward areas that are less mathematical in their functions. "Being able to show compassion and understanding of client's unique situation are crucial," Ulch adds. "Being able to see situations where optimal return strategies might not necessarily be optimal life decisions, will allow us to continue to deliver significant value to our clients."
Ulch says that by 2020, "the most successful financial advisors will be those that have replaced account calculations and mathematics with client empathy and compassion."