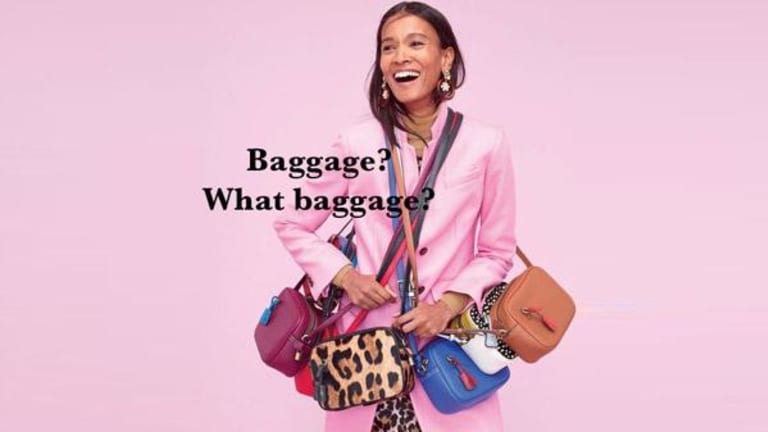 What We'd Like Those J. Crew Fashion Ads to Really Say
J. Crew is freshening its collection for Fall. Here's what we think it should say in its advertising copy.
Does the J. Crew fall 2016 collection look any different to you? The brand, which has been struggling to please its irate fan base (Tippi sweater fiasco, anyone?) is trying to reinvent itself by getting back to iconic essentials with modern tailoring and insouciant details.
So are most retailers.
The once-preppy mail order house turned mall retail favorite has been struggling to deliver, losing customers to fast fashion and cheaper retailers with a better handle on basics. While J. Crew outlet J. Crew Mercantile has its eyes on the prize, J. Crew itself was becoming too expensive.
So now that it's time to unveil the Fall collection --  J. Crew is amazing at illustrating an attainable yet aspirational lifestyle -- we thought we'd add what we'd really like those ads to say. Each outfit resembles a different character we're all familiar with or even embody, so why not let the branding be honest with itself for once?
For its current fall collection, J. Crew snagged Somsack Sikhounmuong, the popular Madewell's head of women's design, to revitalize its women's line. Along with a prevalent pink theme are chunky sweaters, slimming skirt silhouettes, and more menswear-inspired options. Also of note are the matching pajama-esque sets and patterns loaned from Drake's archives, recolored and livened up for the J. Crew customer. Who will probably end up spilling their pumpkin spice latte all over it in the coming months, but that's their bedazzled albatross print to wear.
Conversely, the men's collection designer Frank Muytjens took inspiration from vintage horse blankets and it's fairly apparent from the muted tones and bucolic-yet-still-tailored for the urban landscape appeal. Brooklyn coffee shop meets streetwear aficionado meets lumberjack broker if you will.
Among the classic jacket silhouettes and enough tweed and cableknit to satiate the Williamsburg elite are heritage elements with a casual drape. All in all, it looks pretty damn good. Whether J. Crew's updated aesthetic that focuses on its core rather than collection customers will be reflected in their numbers, only time will tell.