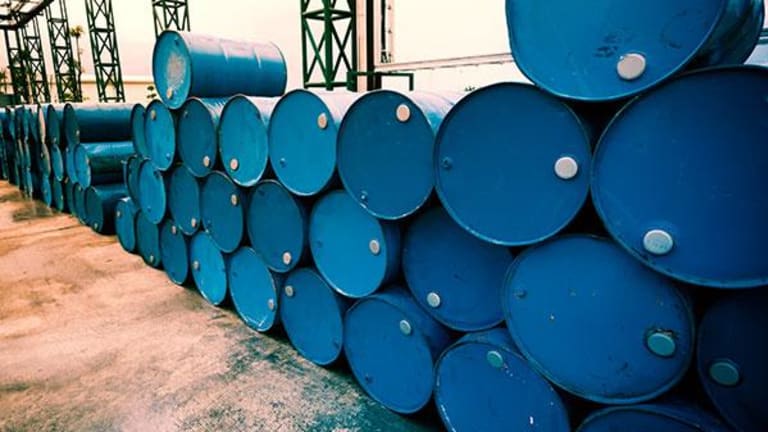 Publish date:
What to Expect From European Oil Companies' Third Quarters
Statoil, Eni, Galp and Total all release third-quarter results this week with the focus likely to be on cost control and dividend coverage.
Statoil, Eni, Galp and Total all release third-quarter results this week with the focus likely to be on cost control and dividend coverage.
The first wave of Europe's leading oil companies will release their third-quarter results this week with a slim increase in oil prices and increased production likely to provide a boost to earnings.
Norway's Statoil (STO) will be the first out of the gates when it releases quarterly figures on Thursday, a day ahead of Italy's Eni, Portgual's Galp Energia and the first of the top-tier producers Total, of France. Investors will then have to wait until next Tuesday for Western Europe's two other heavy hitters, BP (BP) - Get Report and Shell, before Spain's Repsol closes out the reporting season in a week's time.
Brent crude traded at an average of $45.90 over the third quarter, marginally higher than the previous quarter's prices but down on the average of $50.50 in the third quarter of 2015.
Ongoing cost reductions are likely to continue to slow in the third quarter, given the amount of cutting already achieved, leaving less room for positive surprises, while analysts will be looking to see how close companies have come to covering dividends with free cash flows.  
Statoil's focus on the relatively expensive deep water fields means it is still someway from breakeven at current oil prices. The company probably needs prices of about $60 per barrel to cover its dividend and expenses.
Investors should look for further progress on capital spending cuts, possibly below the targeted $2.5 billion of savings announced for this year. Hints of progress on asset sales, most likely in Norway, would also be welcome for a company with gearing at 33%, the second highest among its European rivals. Analysts are tipping earnings per share of about 0.06 Norwegian kroner for the third quarter. Goldman Sachs rates Statoil a sell with a price target of Nkr120 ($14.53), well below its Tuesday price of Nkr137.10.  
Galp's results will be all about production. The company is likely to increase output by about 26% in the third quarter as deepwater fields in Brazil come online. The resulting increase in free cash flow should leave Galp in the almost unique position of being able to cover its dividends and spending over the quarter. The only other European oil company likely to achieve that mark this quarter is OMV,of Austria.
Exane BNP analysts rates Galp outperform with a price target of €14.50 ($15.77), a 13.5% premium to its current share price of €12.77.

Eni's results are unlikely to hold any great surprises. The group's focus on the upstream business means it is highly levered to the oil price, which hasn't changed much quarter-on-quarter. On the down side it probably needs oil at above $60 to cover its spending. Eni's earnings per share for the third quarter are likely to be about €0.05, according to the average of analyst estimates.
Goldman Sach's remains positive on the company, which it rates a buy with a price target of €14.70, noting earlier this month that "higher volumes, falling costs and higher oil prices should drive meaningful cash flow growth." Exane BNP doesn't share the sentiment, rating Eni a sell with a price target of €12.50. Eni shares traded Tuesday at €13.79.
Total has quite a bit to live up to after it emerged as the only European oil producer to beat average analyst estimates last quarter.
Hopes of a repeat of that performance suffered a set back when the company said its average liquids price in the third quarter had fallen, to $41.40 from $43 in the second quarter. Look out for the capital expenses figure, which, if it comes in at the low end of guidance of $15 billion for the year, will indicate that Total's cost per barrel has continued to edge down toward about $50. Analysts are looking for an earnings per share in the region of 81 cents for the third quarter, and 84 cents in the fourth.
Both Goldman and Exane have buy ratings on Total, with price targets of €47.70 and €47.50, respectively. Total traded Tuesday at €44.53.