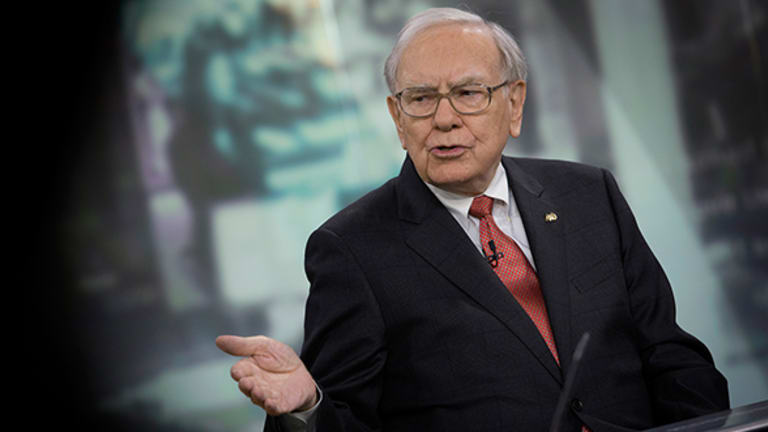 Why Warren Buffett Just Struck the Biggest Deal of His Career
It's no coincidence that oil prices are at a six-year low and Berkshire Hathaway CEO Warren Buffett has never bet bigger.
NEW YORK (TheStreet) -- It's no coincidence that oil prices are at a six-year low and Berkshire Hathaway (BRK.A) - Get BRK.A Report CEO Warren Buffett is making the biggest acquisition of his career.
Berkshire announced Monday that it would pay $37.2 billion for metal-component manufacturer Precision Castparts  (PCP) , eclipsing even the Omaha, Neb.-based conglomerates purchase of GEICO, Burlington Northern and Dairy Queen.
Not only does Precision offer the characteristics that Buffett looks for in a deal, such as a large price tag, established relationships with clients and a specialized market, but the manufacturer is trading at a discount because of low oil prices. Portland-based Precision Castparts makes engineered metal components for both aerospace and oil and gas equipment, and its shares fell 16% in the 12 months through Friday, the last trading day before the deal was announced. 
"One of the units of Precision that's been under pressure is equipment they make for oil and energy," said Meyer Shields, an equity analyst with Keefe, Bruyette & Woods. "And as the energy-bubble collapse has worked its way through, companies that provide energy exploration have seen demand come down. But over the longer term, depending on what happens in the Middle East, it should make investments in oil and exploration look more valuable, including services by Castparts."
Precision Castparts sales tied to the power market were $768 million last year, or 22% of total sales, compared with 63% of sales from aerospace components, according to the company's annual filing with the Securities and Exchange Commission.
Berkshire, which had more than $60 billion in cash in its arsenal, has been in the market for a large acquisition, Shields said. And Precision Castparts is "very consistent with the overall Berkshire philosophy of finding companies with what they call a moat, which means sustainable competitive advantages," he said. "With Precision, these are very specialized products and complicated tools and parts. Precision also already has established relationships with large clients." 
Those clients include those include brand-name companies like planemakers Boeing (BA) - Get Boeing Company Report and Airbus as well as jet-engine maker General Electric (GE) - Get General Electric Company (GE) Report .
"I've admired [Precision Castparts]'s operation for a long time," Buffett said in a statement Monday. "For good reasons, it is the supplier of choice for the world's aerospace industry, one of the largest sources of American exports."
Indeed, the purchase positions Buffett to benefit from a surge in plane sales as airline executives seek to add more fuel-efficient aircraft, like the upgraded single-aisle Boeing 737 MAX and Airbus A320neo, to their fleets. Indeed, Boeing boosted its 20-year forecast for commercial jets to 38,000 in July, an increase of 3.5%. CEO Dennis Muilenburg linked the increase to "improving airline profitability and healthy global air traffic."
Buying Precision Castparts will temporarily end Berkshire's search for an "elephant," Buffett told CNBC in a telephone interview. "We'll be left with over $40 billion, probably, of cash when we get all through," he said, noting that Berkshire plans to borrow about $10 billion and use about $23 billion of cash on hand. "But I like to have a lot of cash at all times. This means we have to reload over the next 12 months or so."
The transaction price represents a premium of 21% to the target's closing share price on Friday and a multiple of about 13 times Precision Castparts' earnings before interest, taxes, depreciation and amortization. That's in line with the median for 13 acquisitions of North American metal processors in the past five years, according to data analyzed by Bloomberg.
"We see a unique alignment between Warren's management and investment philosophy and how we manage Precision Castparts for the long-term," Precision Castparts CEO Mark Donegan said in a statement. "This transaction offers compelling and immediate value for our shareholders," he said, and lets the 67-year-old company keep operating "in the same manner that has generated many years of exceptional service and performance to our customers."
The acquisition dovetails with Buffett's decade-long push into the industrial sector, which includes his purchase of railroad car leasing firm Marmon, Iscar Metalworking, an Israel-based manufacturer of precision metal-working tools, and specialty chemicals company Lubrizol. Earlier this year, the company acquired 20 million shares of Axalta Coating Systems (AXTA) from The Carlyle Group (CG - Get Report) for a reported $560 million.
Berkshire Hathaway took a roughly 3% stake in Precision Castparts, worth more than $880 million, in March.