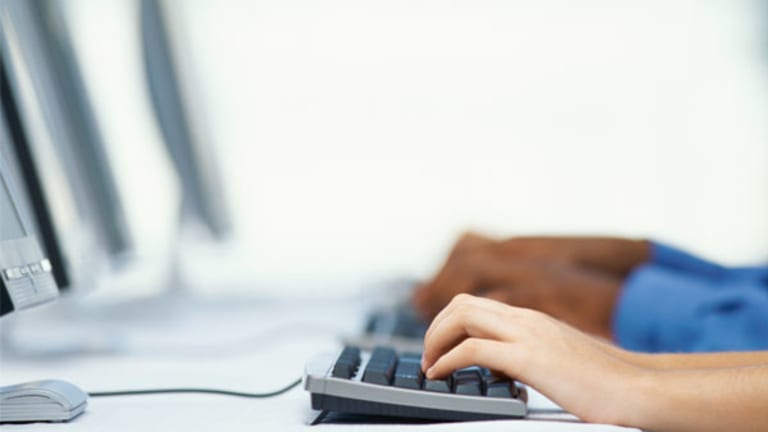 What Really Spurs Small-Business Lending
Smaller, newer banks are on answer for start-ups and small-biz expansion, since TARP failed to inspire the big ones.
CHICAGO (
) -- One of the most stubbornly unchanging aspects of the current economic climate is the lackluster lending environment for small businesses. It's not for lack of trying: The federal government has increased funding for SBA-backed loans and major financial institutions such as
Chase
(JPM) - Get Free Report
have announced special initiatives to attract and support customers who own businesses.
But overall, there hasn't been much change in the number of loans granted to small businesses, which means they aren't expanding, they aren't growing and they aren't hiring.
According to the most recent
Quarterly Lending Bulletin
released by the Small Business Administration, small-business lending was flat from 2010 through 2012. The Federal Reserve Board's
Senior Loan Officer Opinion Survey
found that demand for loans from firms of all sizes had remained essentially unchanged throughout 2012, even though some domestic banks eased their lending standards to draw in more business.
A
commissioned by the SBA and written by DePaul University finance professor Rebel Cole,
How Did the Financial Crisis Affect Small Business Lending in the United States?
, provides ample evidence that small businesses were disproportionately affected by the crash, and that the effects of the crisis are still reverberating. Between June 2008 and June 2011, bank lending to all U.S. businesses fell by about 9%, but lending to small businesses fell by nearly 20% -- twice as much.
The study also examines whether the Troubled Assets Relief Program made a difference when it came to lending. In October 2008, the federal government began handing over billions of dollars to the nation's largest banks to stabilize them and encourage them to continue lending. Facilitating small-business loans was one of the program's explicitly stated goals.
Did it work? According to Cole's analysis, the answer is a resounding no.
Banks that got TARP funds saw a 30% drop in loans to small businesses between 2008 and 2011, versus a drop of only 10% at non-TARP banks. In addition, TARP banks allocated 2% fewer assets to small-business loans, while at non-TARP banks those assets increased by 2%. "In other words," Cole writes, "TARP banks took the taxpayers' money, but then cut back on lending by even more than banks not receiving taxpayer dollars."
Poring through lending data also revealed some interesting similarities between the banks that have maintained relatively higher rates of small-business loan approvals. For the most part, they tend to be younger and smaller than the financial conglomerates that got TARP funding. (Banks that are Too Big to Fail have also become Too Big to Lend, at least when it comes to small businesses and start-ups.) A recently established bank is more likely to be on the lookout for new clients, as well as more willing to take a risk on a fellow start-up in the same community. Easing regulations on the creation of banks might be one way to spur small-business lending in the future.
The study also found that well capitalized banks lend to small businesses at a higher rate overall. This has particular relevance given that capitalization has been a major issue in the government's overhaul of financial regulation. Financial industry lobbyists have protested that higher capital standards would hurt banks' ability to lend, and therefore stifle economic growth. Yet the SBA study shows that well-capitalized banks have continued to lend at higher rates throughout the crisis.
Ultimately, however, creating a favorable environment for small-business lending depends on more than just the banks. Because the reality right now is that few small businesses are even applying for loans. According to the most recent
Small Business Optimism Index
, a monthly survey released by the National Federation of Independent Business, only 1% of business owners said financing was their top business problem, one of the lowest readings in the survey's 27-year history.
Until the broader economic climate improves, the demand for small-business loans will remain weak. And that's bad news not only for start-ups, but for banks as well.
This commentary comes from an independent investor or market observer as part of TheStreet guest contributor program. The views expressed are those of the author and do not necessarily represent the views of TheStreet or its management.