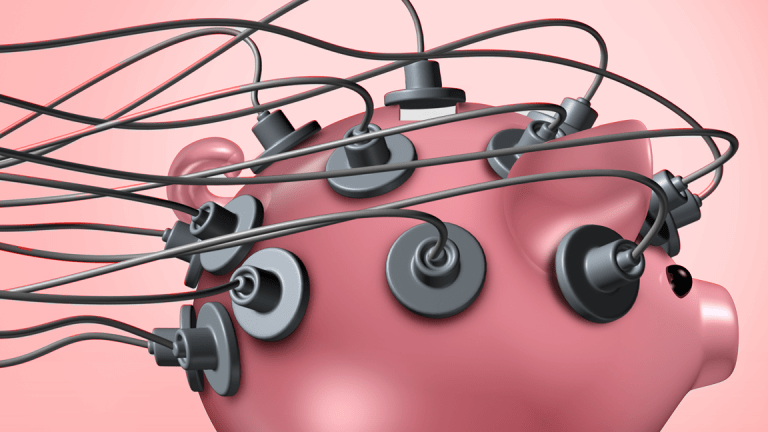 What Is Business Valuation and How Do You Calculate It?
Business valuations must be conducted on a regular basis because investors must know the worth of a company.
Knowing the value of a business is essential for investors, consumers and more. Without knowing how much a company is worth, it would be difficult to tell the difference between a potentially successful startup that could change the field of technology and an average hobbyist tinkering around in a garage. To learn the value, a business valuation is essential.  
What Is Business Valuation?
Business valuation is a method to measure the worth or overall health of a company for various purposes such as when the management team is attempting to obtain debt or equity financing. In addition to investors and shareholders wanting to determine the value of a business, a company's revenue and profit margins are also assessed for tax and insurance purposes. In addition, proving the value of a company is important for any partners and investors who have ownership in the company, especially if the company could be sold. The valuation of company must also be established when there is a divorce pending, the firm is being inherited by a child or a founder dies.
Valuations of companies must be conducted on a routine basis in order to give an accurate snapshot of the company's financial standing. Public companies are under more scrutiny from investors and shareholders and report their earnings before interest, tax, depreciation and amortization once a quarter four times a year.
Companies file an income statement, balance sheet and statement of cash flows. An income or profit statement will demonstrate the amount which is left after subtracting the expenses of a firm from the revenue generated. In a balance sheet, the assets of the company are shown in comparison to its liabilities and stockholder equity. A statement of cash flows will show how money is used in various areas of the company such as investing, financing and operating. This fundamental analysis gives potential investors a more objective look at the company's overall health.
Every facet of the company must be evaluated objectively and independently. Many companies are scrutinized by auditors who analyze the value of its assets, revenue, expenses, future earnings, cashflow, debt levels and management by the firm. Depending on the type of business and its customers, each company will undergo a slightly different method. The sales of some companies are more seasonal, meaning that the majority of its products are sold during various cycles of the year instead of consistent sales.
Methods to Calculate Business Valuation
There are many ways to conduct a valuation, including market capitalization, earnings multiplier, discounted cash flow and liquidation value.
1. Market Capitalization 
The market capitalization of a company applies to publicly traded companies on various stock exchanges. This process is one of the most common and transparent ones because companies must report their financial statements to their shareholders four times a year and file them with the U.S. Securities and Exchange Commission. This method is fairly easy - an investor can multiply the total number of shares outstanding with its current share price.
2. Earnings Multiplier
The earnings multiplier method is also known as the price-to-earnings ratio (P/E). This valuation method examines and compares a company's current share price to its per-share earnings. This tool can help an investor determine if the company's shares are expensive. A company's profit can give a clearer picture of its financial health.
3. Discounted Cash Flow
The discounted cash flow method is similar to the earnings multiplier and examines the projections from future cash flows of thee company.
4. Liquidation Value
The liquidation value of a company is what the business would be worth if it was liquidated and not acquired by a competitor. This would include paying off its liabilities such as accounts payable and both short-term and long-term debt.
Another critical reason that companies, both private and public, must undergo a valuation consistently is because of tax purposes. The Internal Revenue Service (IRS) uses the fair market value method, which is the amount an acquirer would pay for a company and its assets.
How to Find a Valuation Expert
Finding an expert to conduct a business valuation is not an easy process. The individual needs to be experienced and knowledgeable in your particular industry.
There are several organizations which can provide professional certifications for business valuation advisers. These organizations include the following: the American Society of Appraisers which gives a business valuation designation of Accredited Senior Appraiser (ASA), the Institute of Business Appraisers whose principal accreditation is the Certified Business Appraiser (CBA) designation, the American Institute of Certified Public Accountants (AICPA) which grants the Accredited in Business Valuation (ABV) designation only to CPAs and the National Association of Certified Valuation Analysts (NACVA) which offers the Certified Valuation Analyst (CVA) credential, which requires a CPA license.
All of these organizations require the professionals to undergo various criteria in order to receive the credential such as various educational requirements, passage of an exam, demonstration of 10,000 hours of business valuation experience or five years of full-time business valuation experience, submitting their work product to a group of practitioners who conduct a peer review or 90 hours of advanced course work.
These experts will also examine a company's tangible assets such as real estate compared to intangible assets such as intellectual property, patents and trademarks of its products.
Appraising a company is time consuming and costly, but should be conducted at least once a year for privately held businesses. While there is no set amount that a competent appraiser charges for his or her fee many of these valuation experts charge per hour while others provide a flat fee for the project.
Process of Business Valuation
The appraiser will require a written agreement which will clearly spell out the range of the project, the estimated time frame, the fee and the obligations from both parties. It is standard practice for the business appraisers to request a retainer before the valuation process begins. This retainer will demonstrate the proof that the client is committed to the valuation of the company.
The next step is for the appraiser to obtain information such as financial statements, owner compensation, its products and services, its customer base and its competitors.
The appraiser will conduct a preliminary analysis which include the industry the business is in and other economic factors which could impact its valuation.
Once those steps are completed, the appraiser is likely to travel to the company's headquarters and meet with the management team to further understand the nuances of the business, industry, customers and critical risk factors. This evaluation will also include the historical financial performance and future earnings prospect of the company.
The appraiser will choose its valuation methodologies and assess the data, interviews and site visit before writing a final report.
The business appraisal process is never fast or inexpensive. There are many critical legal and financial and legal consequences involved to determine the valuation of a business.