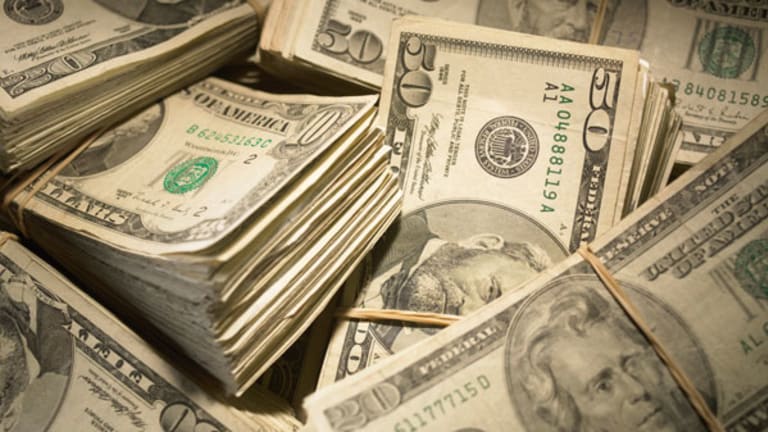 What Is Amazon's Next New Thing? Really.
Marek Fuchs, TheStreet's media critic, decries CNBC's dressed up Amazon guesses.
WESTCHESTER COUNTY, NY (TheStreet) -- CNBC (GE) - Get Report commentators dressed up their Amazon (AMZN) - Get Report guesses in legitimacy this morning, misleading traders in the process.
Here's what went down: CNBC had its technology correspondent on to make some wild guesses about what Amazon might do next. He said that in 2012, Amazon would come out with a smaller, phone style Kindle Fire--and a larger tablet.
How does he know? He doesn't. As the correspondent said, "it just makes sense."
It's easy enough to scare up sources, but CNBC's correspondent apparently could not be bothered. Maybe he's a slow riser on Mondays. Ironically, that wasn't the worst portion of the segment. Deploying headlines that had the air of certainty, CNBC transformed a correspondent's guesswork into apparent truth. The headline of the entire piece, for example, read: "Amazon's Tablet Ambitions for 2012." But these weren't Amazon's ambitions, only a reporter's notion about what those ambitions might be.
A reporter with a hunch is not the same as a company with an ambition. CNBC compounded its error with a caption that followed: "Bigger Tablet to Draw Shopping Traffic." We don't even know if it's coming out. Worse, we then got a graphic titled: "How to Play It," with suggestions to buy
Nvidia
(NVDA) - Get Report
Qualcomm
(QCOM) - Get Report
and
Sun Disc
(SUN) - Get Report
.
How to play it. But what's our 'it'? Our 'it' is a reporter's unsupported guess, which was regrettably dressed up in a cloak of legitimacy by CNBC.
At the time of publication, Fuchs had no positions in any of the stocks mentioned in this column.
Marek Fuchs was a stockbroker for Shearson Lehman Brothers and a money manager before becoming a journalist who wrote The New York Times' "County Lines" column for six years. He also did back-up beat coverage of The New York Knicks for the paper's Sports section for two seasons and covered other professional and collegiate sports. He has contributed frequently to many of the Times' other sections, including National, Metro, Escapes, Style, Real Estate, Arts & Leisure, Travel, Money & Business, Circuits and the Op-Ed Page.
For his "Business Press Maven" column on how business and finance are covered by the media, Fuchs was named best business journalist critic in the nation by the Talking Biz website at The University of North Carolina School of Journalism and Mass Communication. Fuchs is a frequent speaker on the business media, in venues ranging from National Public Radio to the annual conference of the Society of American Business Editors and Writers.
Fuchs appreciates your feedback;
to send him an email.