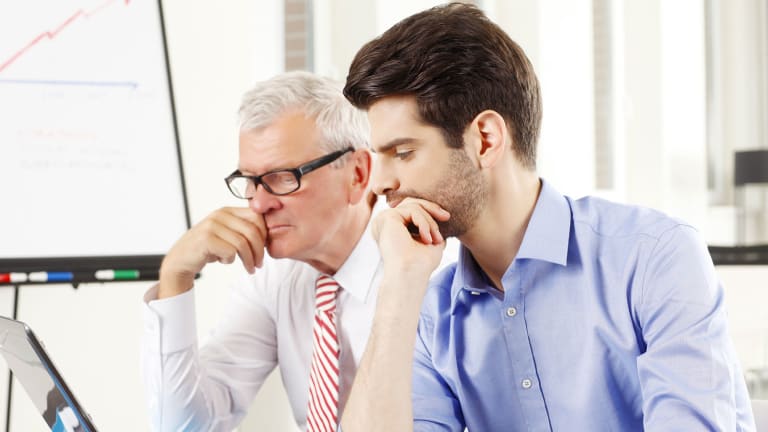 What Family Business Owners Should Consider Before Cashing Out
Closing down after a lifetime of hard work poses its own challenges, says Kevin Harris at Northern Trust.
NEW YORK (TheStreet) -- Building a profitable business from scratch is no small feat. Cashing out after a lifetime of hard work poses its own challenges, said Kevin Harris, managing director of the Family Business Group at Northern Trust (NTRS) - Get Free Report.
Some of the factors that come into play when deciding to sell a business include the conditions of that particular industry and whether there is a need to fine tune or improve the operations before opening it up to bidders, said Harris, adding the ancient bit of market wisdom that "timing is everything."
Harris joined Northern Trust in February 2005 after spending 12 years in the Family Office industry. Northern Trust's Family Business Group manages more than 1,100 distinct business interests, representing over $9 billion of closely held business assets under management.  These businesses are comprised of both operating entities and holding companies, spanning a broad range of industries.
When it comes to valuing a family business, Harris said Northern Trust focuses on getting a team of advisers in place to assist the owner in coming up with a suitable price and, if need be, repositioning the business to prepare it for sale. The next step is finding the ideal buyer, and according to Harris, sometimes the right buyer is not the one with the highest bid.

"In many cases it's not about selling the company for the absolute top dollar but picking the transaction that ultimately is going to close and you are going be able to get that cash from the prospective buyer," said Harris.

Of course, family businesses have their own special dynamics. Before the bidding process begins, Harris said the family needs to work through issues as to whether some members want to stay on after the sale, as well as how to compensate those members who do not work in the business.

Finally, when the sale is finally completed, Harris said the next step is to protect that windfall, which will likely never be recreated.

"Ideally you want to get a group of advisors in place well in advance of the sale so you can start focusing in on things such as income taxes and transfer taxes, hoping to minimize those. In essence, maximize cash to the owners," said Harris. "And then working with the family to put together a plan for reinvestment the proceeds in a thoughtful fashion."