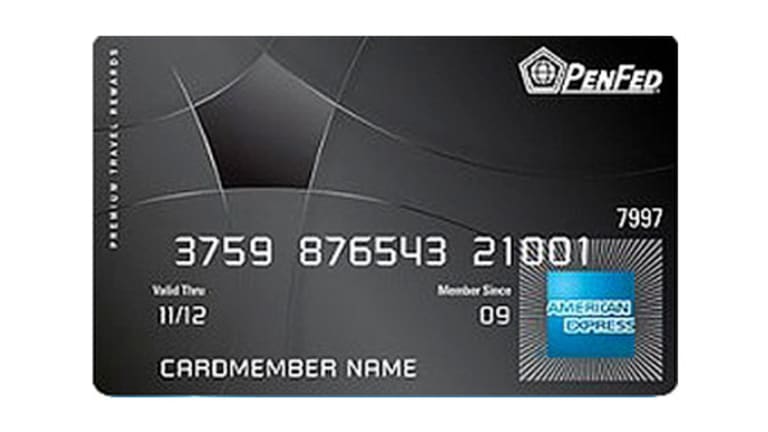 What AmEx's Deal With a Costco Competitor Means for You
American Express's recent deal with Wal-Mart subsidiary Sam's Club may signal a dismal year that included the loss of the company's Costco partnership is starting to turn around.
NEW YORK (TheStreet) -- American Express's (AXP) - Get Report recent alliance with Sam's Club, the warehouse retailer operated by Wal-Mart (WMT) - Get Report, may signal that a so-far dismal year for the iconic credit-card company is starting to grow brighter.
Not only does the agreement with the eighth-largest U.S. retailer provide a new source of revenue for New York-based American Express, it highlights opportunities with discount retailers that were previously closed off because of non-competition clauses in the credit card-issuer's agreement with Costco, which ends next year. Those may include companies such as Best Buy (BBY) - Get Report and Target (TGT) - Get Report, said Sanjay Sakhrani, an analyst with Keefe Bruyette & Woods.
Costco's 16-year-old partnership, one of American Express's largest, accounted for roughly 8% of the company's 2014 global sales and 20% of its card-member loan portfolio, according to a report to shareholders. Its demise, and the loss of a Justice Department lawsuit that the company is appealing, helped pull the company's shares down 20% this year.
"The fact that they've signed Sam's Club is a positive because it's another place where cardholders can spend," Sameer Gokhale, an analyst with Janney Montgomery, said in an interview. "It will have a moderate impact on earnings but they should, over time, replace the loss of Costco."
While Sam's Club, which will begin accepting American Express cards on Thursday, Oct. 1, won't offer co-branded cards as Costco did, the deal still gives American Express access to customers at 650 stores in the U.S. and Puerto Rico. That's among the reasons that Keefe Bruyette & Woods recently reiterated its "outperform" rating on American Express and has a $95 price target for its stock.
American Express shares have declined 19% this year, to $73.80, while the KBW Bank Index is down only 6.6% and the S&P 500 Financials Index has dropped just 8.9%.
American Express CFO Jeff Campbell said at a recent Barclay's conference that the company is unlikely lose any more significant co-brand partners in the "near to medium term." New partnerships will help replace Costco, CEO Kenneth Chennault has noted, citing deals with Schwab (SCHW) - Get Report , Delta (DAL) - Get Report , Starwood (HOT) , British Airways, Cathay Pacific and Iberia.
"We are constantly looking for ways to expand the places where our card members can shop and bring more convenience and value to their everyday lives," Anré Williams, president of AmEx's global merchant services, said in a statement. 
American Express should also benefit from expanding internationally, according to a recent Janney Montgomery report.
"In countries like France, the company has a successful niche within certain cities like Paris; however, acceptance outside Paris is relatively limited," the report said. "Another area of focus is mid-sized businesses within its corporate payments business. The company has a large share within the small business and large corporate segments, but believes there is a significant opportunity in the mid-sized business segment."
American Express might get another boost from promoting "revolving balance" programs that allow consumers to shift debt on other credit cards to their American Express accounts and pay it off gradually, Gokhale said. While those programs have been available at American Express for years, many card users seem unaware of them, remembering only the popular Green, Gold and Platinum charge cards that users paid in full each month.
"It seems that somehow the business has been lost on the customers of competitors," Gokhale said. "It's not just a mis-perception on the part of customer, but also a mis-perception on the parts of merchants."