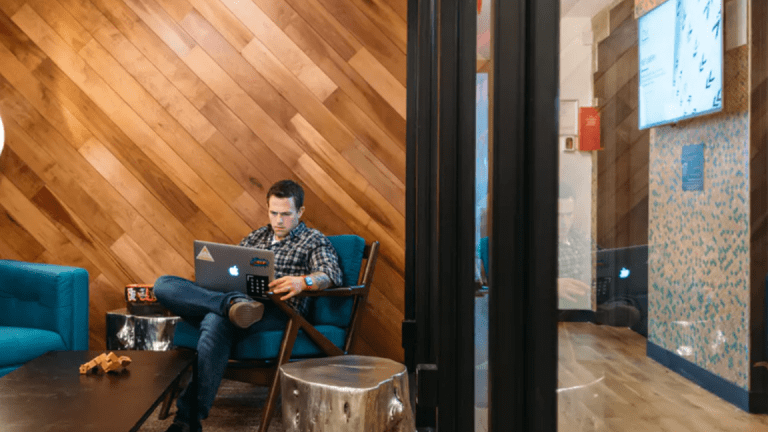 WeWork's CEO Dumped a Lot of Stock Ahead of its IPO. Red Flag?
WeWork was valued at $47 billion earlier this year, but its heavy losses have also raised eyebrows in the run-up to its expected IPO.
Dumping huge amounts of your company's stock shortly before an IPO is certainly a bad look -- and it may also be a bad omen. 
Adam Neumann, founder and CEO of WeWork, cashed out $700 million from the company ahead of its expected IPO, the WSJ reported on Friday. That figure represented a mix of stock sales and loans secured using his equity in the highly-valued real estate firm, which was recently re-incorporated as The We Company.
The We Company filed confidentially for an IPO in December 2018, and is among the most valuable private companies to emerge in recent years. It was valued at a staggering $47 billion in its last round of fundraising in January, making it the most valuable venture-backed company in the U.S. as of now. It's scheduled a Wall Street anlayst day for July 31, Reuters reported, suggesting that its IPO could arrive sooner rather than later.
WeWork's financial outlook has raised eyebrows, however. Though The We Company intends to expand into other areas, such as education, the company's core business (equivalent to more than 90% of its revenue) is still selling memberships to its coworking spaces -- and it appears to lose money hand over fist. According to a March earnings release, WeWork lost $1.9 billion on $1.82 billion in revenue in 2018, a burn rate that is sure to make some investors queasy. It doesn't help that similarly capital-intensive, money-losing unicorns that have gone public this year have had a tepid reception so far by public market investors. Both Uber  (UBER) and Lyft (LYFT) , for example, are trading below their initial listing prices since their IPOs this spring.
It also isn't the first time that WeWork's founder and CEO, Adam Neumann, has turned heads with his financial practices. Earlier this year, it was reported that Neumann had invested in several properties in San Jose, Calif. and New York City that were then leased by WeWork -- making him both a landlord and an officer of WeWork, and leading to conflict of interest accusations. Those property holdings will be transferred to a fund controlled by WeWork, according to the WSJ.
"Insiders selling massive amounts of their stock before their company's IPO is a very bad sign," said Duckju Kang, CEO of the personal finance site ValueChampion. "Insiders do often sell their shares before an IPO, but sales of this size and magnitude are rare."
In addition to serving as CEO, Neumann is believed to be the largest single shareholder of WeWork shares, though the exact size of his stake is not known.
It isn't uncommon for insiders to seek liquidity on a limited number of shares while a company is still private, or to make it available to employees, particularly if a company has been private for a long time. but it is unusual for a top officer to dump lots of stock in the run-up to an IPO. Kang pointed out that the CEO of Blue Apron similarly offloaded significant amounts of stock prior to its IPO -- albeit in chunks -- even as the sale price of those shares declined. Blue Apron (APRN) shares have lost about 95% of their value since its June 2017 listing.
The practice has also drawn other unflattering comparisons: Zynga (ZNGA) founder Marc Pincus sold more than $100 million worth of shares ahead of its 2011 IPO; Groupon (GRPN) co-founder Eric Lefkofsky sold more than $300 million prior to its 2011 IPO. In those cases, as well, the sales proved to be a bad sign.