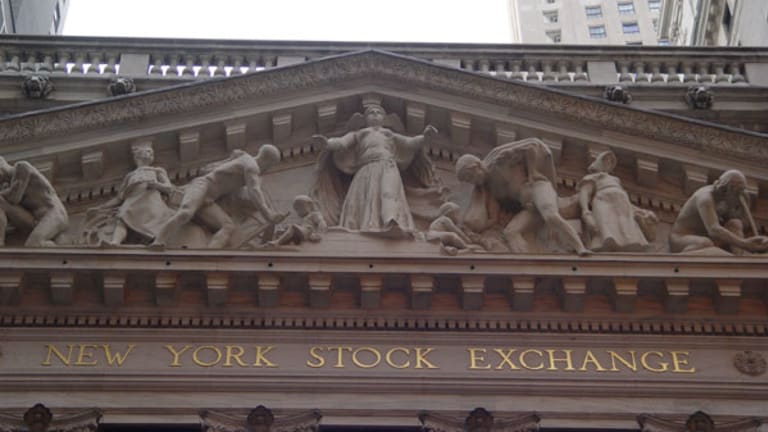 Western Digital, Seagate and eBay: Jim Cramer's Views
Cramer shares his views on Western Digital and Seagate being just plain old buys, and how some companies are having some very good quarters.
Jim Cramer shares his views every day on RealMoney. Click here for a real-time look at his insights and musings.
Cramer: Western Digital and Seagate Are Just Plain Old Buys
Posted at 6:03 a.m. EDT on Friday, Jan. 27, 2017

If you didn't know any better, we were back in 1999 when Intel (INTC) - Get Free Report and Microsoft (MSFT) - Get Free Report and Western Digital (WDC) - Get Free Report and Seagate (STX) - Get Free Report were hot as freshly shot cannonballs, because we figured out how to get some "high speed" lines to connect personal computers to the world wide web.
Action Alerts PLUS, which Cramer co-manages as a charitable trust, has no positions in the stocks mentioned.
Of course, those companies are, with the exception of Intel, really very different beasts now. Yes, they all have exposure to the personal computer still. Microsoft dominates its end, as it always has. Seagate and Western Digital still rule in the disk drive world. And Intel dominates the microprocessor.
But Microsoft has pivoted, and truly has become an important player in the cloud with Azure. Seagate's biggest drives are now in shortage, the ones that handle all of that web data. Western Digital bought flash, which sits in the cellphone.
Intel? It actually had good personal computer numbers, better than it thought they would, better than it did for the data center business that's so strong for everyone else.
But it will work. It will do.
The explosion in data is so great that it's almost like, if you have storage space, we'll take it!
Now, of these stocks only Microsoft truly has a price-to-earnings multiple of any note: 21x. I would argue that because the shift to the cloud and the acquisition of LinkedIn (LNKD) is now embedded in the numbers, the multiple is warranted.
Intel at 13x? Probably too cheap, especially if the data storage "disappointment"--quotes only because many wish they had that kind of growth--is a hiccup.
Western Digital and Seagate? After listening to Microsoft and Intel last night? I think they are just plain old buys. Even up here.
Cramer: Companies Are Rolling Some High Numbers for the Quarter
Posted at 9:11 a.m. EDT on Wednesday, Jan. 25, 2017

Are ya kidding me with some of these quarters? They roll out like they are nothing special and then you read the commentary and the guidance and you say to yourself, I can't believe they could be doing that well.
Take United Rentals (URI) - Get Free Report , a company with a stock that fell apart when oil went down. Tonight it recorded a quarter that so exceeded expectations that I can't believe it didn't pre-announce: the Street looking for $2.30 a share and it does $2.67! Why? Broad-based demand for rental product. A year ago, this stock was at $43. Now it is at $114 and I have to tell you the darned thing isn't done.
Or how about Teradyne (TER) - Get Free Report , a not-bad semiconductor equipment testing company that's been quietly going higher. Well, I don't know how quiet it will be going forward, not when it reports 32 cents a share and the Street was thinking 22.
Or how about ServiceNow (NOW) - Get Free Report ? This is the most richly valued of any cloud-based company. It had 41% subscription growth for its software-as-a-service business. How the heck is that even possible in this day in age?
And eBay (EBAY) - Get Free Report put up terrific numbers, too.
Yet, I suspect that all we will hear about is what Trump's up to with the auto companies or homeland security. Trump's exciting, but we are seeing companies playing far beyond what we thought they were capable of just a few months ago.
After the end of a long day -- oops, no, catch that, still have to do a special--I read these reports and I think, how many expected this many fantastic earnings reports? How many were set up that way? As you can see from all the reaching going on, not many. Not many at all.
Action Alerts PLUS, which Cramer co-manages as a charitable trust, has no positions in the stocks mentioned.
Action Alerts PLUS, which Cramer co-manages as a charitable trust, has no positions in the stocks mentioned.