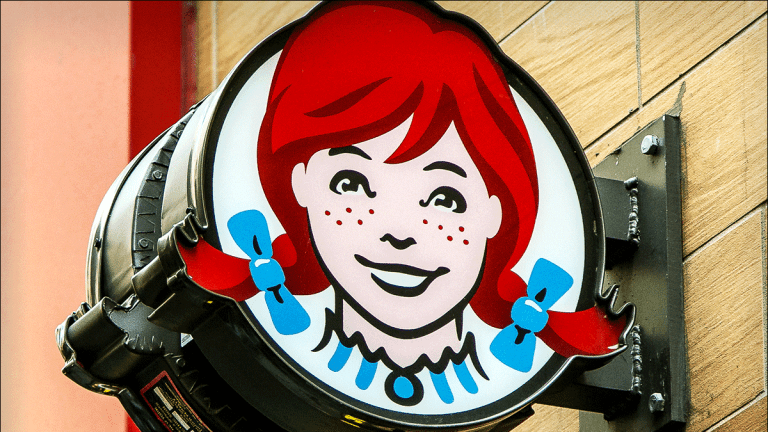 Wendy's Shares Shed Nearly 3% as Analyst Pans Breakfast Plans
WEN plans to spend $20 million in a bid to gain a foothold in the lucrative breakfast market, but Cowen isn't biting.
Wendy's (WEN) - Get Wendy's Company Report may be biting off more than it can chew with its planned breakfast launch, a top analyst warned Monday -- sending shares of the fast-food chain falling.
Wendy's stock price dropped 2.8% to close at $20.11 after analysts at Cowen downgraded the burger chain's stock to market perform from outperform, according to published reports. Cowen also cut its price target on Wendy's stock, dropping it $2 to $20.
Cowen cited Wendy's plans to spend $20 million on the latest in a number of attempts over the years to gain a foothold in the lucrative breakfast market. Cowen analyst Andrew Charles wrote he is skeptical of the chain's planned 2020 breakfast menu rollout, arguing it won't provide Wendy's with a "competitive advantage" in the hyper-competitive fast-food sector and won't help it boost sales and growth over the long-term.
As it gears up to make another run at launching a breakfast menu, Wendy's has lowered its guidance for 2019. The fast-food chain expects adjusted EBITDA to range from no growth to 2%, compared to previous estimates of 2.5% to 4.5%, according to Zacks Investment Research.
Wendy's also has lowered its forecast for adjusted earnings, reducing it to down 3.5%-6.5% vs. a previous estimate of growth of 3.5%-7%, Zacks wrote.
Cowen's Charles isn't the first analyst to raise questions about Wendy's big breakfast push. Analysts at BTIG wrote last week the fast food chain will have to bring in $1 billion in sales just to break even from its breakfast rollout -- which, in turn, will require Wendy's to hire 20,000 additional workers.