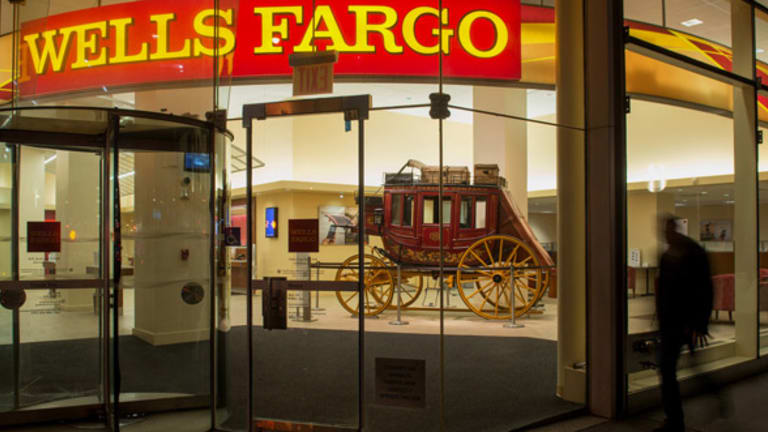 Wells Fargo Goes Even Bigger on Mobile Homes With GE Real Estate Deal
Wells Fargo's purchase of GE commercial real estate loans, which includes financing for manufactured housing communities, marks a bigger move into alternative lending.
Wells Fargo's purchase of GE commercial real estate loans, which includes financing for manufactured housing communities, marks a bigger move into alternative lending.
NEW YORK (TheStreet) -- Mobile homes don't always come cheap.
Wells Fargo's (WFC) - Get Report $9 billion purchase of General Electric (GE) - Get Report commercial real estate loans, including mobile-home park debt, marks an expansion in alternative lending for the nation's largest mortgage originator, which said this week it had appointed former GE executives to oversee its manufactured housing portfolio.
The San Francisco-based bank is already the biggest manufactured-housing community lender in the U.S., with almost $7 billion in such loans since 2004, principally via Fannie Mae (FNMA) , Freddie Mac (FMCC) , and the Federal Housing Administration, according to its website. GE Real Estate, with $6.2 billion, came in second for the period.
The bank is keen to increase its manufactured-housing operations even further, partly because of unmet demand from customers. Mobile home park operators are grappling with a lack of affordable financing for their operations, which cater tenants who typically buy their residence but pay rent on the land where it's located. Loans made on such homes are considered chattel financing because they're secured by moveable property, not real estate, and typically carry terms 60% shorter than mortgages.
"Expanding our balance sheet lending in this sector, combined with Wells Fargo's existing product capabilities, provides a full-spectrum of solutions for customers in the manufactured home communities industry," said Mark Myers, the bank's head of commercial real estate.
Wells Fargo, along with Blackstone Group (BX) - Get Report, snapped up pieces of GE Capital's lending portfolio in April when parent-company CEO Jeffrey Immelt decided to spin off most of the finance unit. The companies bought a total of $22.5 billion in assets.
Those deals contributed to about $55 billion in divestitures since April for GE, which is well on the way to its goal of selling $100 billion of finance assets this year and more than a quarter of the way toward its 2016 target.
General Electric presentation on finance-unit downsizing
GE Capital Real Estate's portfolio included $1.7 billion in manufactured housing community assets, or about 20% of the core U.S. lending book.
And while Wells Fargo is keen on manufactured-home lending, GE may not miss some of the declining returns from its real estate business overall. After selling coveted floors in New York's Rockefeller Center and CNBC properties in Englewood Cliffs, N.J., GE pulled in $1.4 billion in cash in 2013.
But on GE Capital's remaining $11 billion in real estate investment in 2014, the company recorded $200 million in organic revenue decline and $100 million in impairments, citing "deterioration in economic conditions," according to its annual filing with the SEC.
Wells Fargo's $9 billion investment may be just a drop in the bucket. The lender posted a total of $416 billion consumer loans at the end of the first quarter, with $111 billion tied to commercial real estate mortgages, according to its quarterly filing with the SEC. 
"Wells Fargo is probably not just buying the portfolio, but they are probably going to make a major push into the mobile home industry," Richard Bove, an equities research analyst with Rafferty Capital Markets, said in an interview.
The appeal comes from both from keeping a diversified lending portfolio and the structure of mobile home loans. Manufactured-home lending often is handled more like auto loans than mortgages, according to Bove, with a typical maturity of 10 to 15 years.
Wells Fargo likely got a premium deal on the assets given its advantageous seat at the bargaining table, Bove said.
"GE is in a position where they have to sell off this loan portfolio, but Wells Fargo is not in position where they need to buy," he said. "They have some hard bargainers and they wouldn't do a deal unless it was accretive."
Tapping the manufactured-home market may also give the bank a rare opportunity to expand in a tough low-rate lending environment, Jennifer Thompson, an equities analyst with Portales Partners, said in an interview with TheStreet.
"Commercial loan growth is still good but overall loan growth is running in a low-single-digit annualized pace," she said. "This is very much in line with [Wells Fargo's] strategy of buying opportunistic portfolios of loans. And manufactured housing is one of the areas where they have expertise, so I think that it is a good addition." 
Because of record-low interest rates since the financial crisis and easy access to liquidity for companies, expanding a bank's loan portfolio can be difficult, she said. Customers are also more inclined in this environment to pay off loans then to take on more debt.   
"Consumers having been paying down debt instead of increasing debt capacity and companies are flush with cash so they don't necessarily need to take out loans," Thompson said. "What a number of banks have done is supplement core organic growth by externally purchasing loan portfolios."