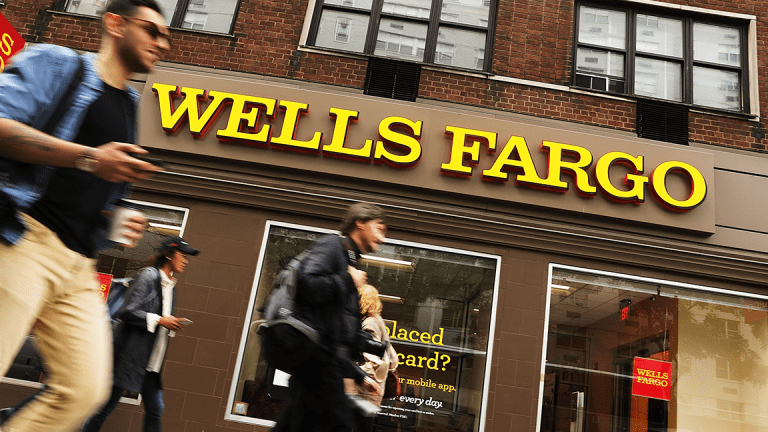 Publish date:
Wells Fargo Fined for Misleading Investors — Again
It looks like Wells Fargo & Company did not learn from its mistakes.
It looks like Wells Fargo & Company did not learn from its mistakes.
It looks like Wells Fargo & Company (WFC) - Get Report did not learn from its mistakes.
The Securities and Exchange Commission announced the San-Francisco-based bank's investor advisement arm will be fined $5.1 million to settle charges that its brokers misled investors into selling off investments before they matured, causing them to pay high fees to the bank.
"It is important that brokers do their homework before they recommend that their retail customers buy or sell complex structured products," SEC Chief of the Enforcement Division's Complex Financial Instruments Unit Daniel Michael said in a statement. "The products sold by Wells Fargo came with high fees and commissions, which Wells Fargo should have taken into account before advising retail customers to sell their investments and reinvest the proceeds in similar products."
The SEC's investigation found that in addition to forcing them to pay high fees, Wells Fargo's brokers' misconduct reduced customer's returns from market-linked investments. Brokers made the trades without understanding how they would affect client's portfolios and ignored internal rules preventing them, the SEC said in a statement.
Although Wells Fargo did not admit any wrongdoing to the SEC, it said in a statement that it has "previously made policy and supervision changes related to this matter to improve internal controls," and that the SEC only identified two brokers using these practices.
This is the latest in a string of problems the nation's third largest bank has had with federal regulators. The Consumer Financial Protection Bureau and the Office of the Comptroller of the Currency fined the bank $1 billion in April for charging customers for car insurance they didn't need and unfair mortgage fees. The Fed placed sanctions on Wells Fargo in February that prevent it from accumulating more than $2 trillion in assets until it resolves "widespread customer abuses."
Wells Fargo dropped 0.96% in morning trading.