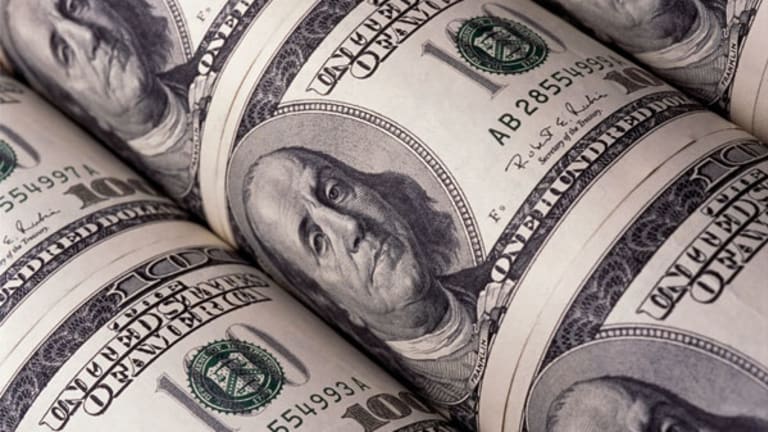 Wells Fargo, Deutsche Bank, Exxon, Schlumberger and Treasuries: Doug Kass' Views
Doug Kass shares his views on the banking industry, treasury bonds and on commodities.
Doug Kass shares his views every day on RealMoneyPro. Click here for a real-time look at his insights and musings.
From the Street of Dreams
Originally published at 9:14 A.M. EDT on March 24, 2016
UBS is initiating coverage of Wells Fargo (WFC) with a "Sell" recommendation.
I eliminated my WFC long yesterday with the rest of my bank stocks.
You might recall that in another post yesterday, I cautioned about an immediate concern of declining European bank-stock prices. Well, that phenomenon is continuing on European bourses today with declines for Deutsche Bank (DB) and other firms.
Position:
 None
Flight to Safety?
Originally published at 1:42 P.M. EDT on March 23, 2016
U.S. Treasury prices are at or near today's highs right now, with the iShares 20+ Year Treasury Bond ETF (TLT) up about 1% at last check.
The 10-year U.S. Treasury yield was down three basis points to 1.9% as of a recent check, while the 30-year yield was five basis points lower at about 2.67%.
As a result, I'm selling more of my bank longs.
Position: Long C, BAC, FITB, WFC, JPM, RF, SONA, BBT (all small)
Shorting More Exxon, Schlumberger
Originally published at 9:41 A.M. EDT on March 23, 2016

One of the points I made in this morning's opening missive is that the rebound that we've seen in commodities and depressed market sectors might be losing steam.
That could particularly apply to oil prices and energy-company shares, so I plan to add to my shorts of Exxon Mobil (XOM) and Schlumberger (SLB) today. I also like this thesis for short-term rental trades.
Position: Short XOM, SLB
At the time of publication, Kass and/or his funds were long C, BAC, FITB, WFC, JPM, RF, SONA, BBT (all small), XOM and SLB, although holdings can change at any time.
Doug Kass is the president of Seabreeze Partners Management Inc. Under no circumstances does this information represent a recommendation to buy, sell or hold any security.