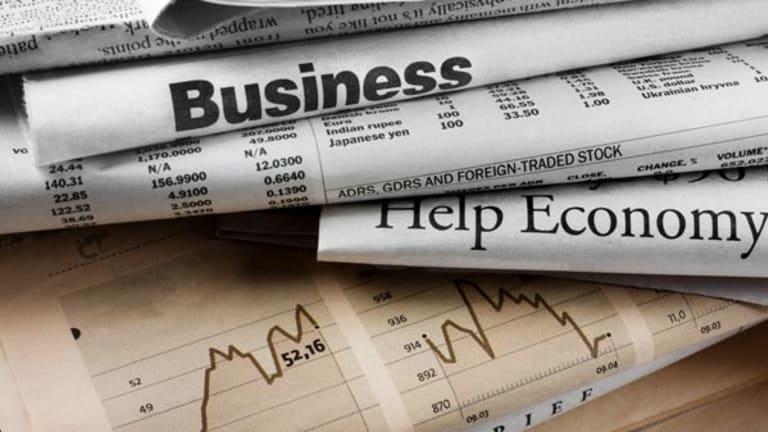 WellPoint, Cigna Balance Medical Bills, Profits
As Congress focuses on insurers' premiums, 19 large insurers show they can bear customers' high medical costs and make a profit at the same time.
NEW YORK (TheStreet) -- As President Barack Obama's health-care plan gets a renewed focus, insurers' expenditures on customers' medical bills and their own earnings have become front and center of the debate. According to a Street.com review, almost two dozen large insurers succeed in balancing high health-care spending and making a profit.
A U.S. House of Representatives subcommittee yesterday started a hearing on premium increases by
WellPoint
(WLP)
subsidiary Anthem Blue Cross. The company claims that, following the loss of some healthy policyholders, it's left with a more sickly and expensive group of customers. That means it's lost money.
Nineteen of 587 insurers spend more than 87.9% of their premium income, the average among the industry, on medical expenses and turn a profit while returning more than the average 2.4% in income, figures through September show.
WellPoint subsidiary Empire HealthChoice Assurance of New York leads the way for WellPoint in displaying how it can be done. The insurer, rated "A" for financial strength by
TheStreet.com Ratings
, spent 89.7% of its premiums on medical expenses and still returned an above-average 2.6% net income, including $36 million in investment income.
WellPoint isn't alone.
Cigna
(CI) - Get Cigna Corporation Report
subsidiary Cigna HealthCare of Arizona spent 90.2% of its premiums on medical expenses. It returned 3.4% in net income.
Humana
(HUM) - Get Humana Inc. Report
subsidiary Humana Health Plan of Puerto Rico spent 89.5% and booked 3.2% net income.
Aetna
(AET)
subsidiary Aetna Health of California spent 88.5% of its premium income on medical expenses and returned 2.5%. And California-based
Health Net
(HNT)
subsidiary Health Net of Arizona spent 87.9% and made 2.5%.
California-based Scan Health Plan, a Medicare specialist, leads the way, spending 94% of its $1.2 billion in premium income on medical expenses while returning 8.6% in net income. That's possible because health insurers have other income, including investments.
In second place is Partnership HealthPlan of California, a public-private coalition, spent 92% of its premiums on medical expenses and returned 2.9% in net income.
Third-best goes to UPMC Health Benefits of Pennsylvania, spent 91.3% of premium income on medical expenses and returned 8.5% in net income.
-- Reported by Gavin Magor in Jupiter, Fla.
Gavin Magor is the senior analyst responsible for assigning financial-strength ratings to insurance companies. He conducts industry analysis and supports consumer products. Magor has more than 22 years of international experience in operations and credit-risk management, commercial lending and analysis. His experience includes international assignments in Sweden, Mexico, Brazil and the U.S. He holds a master's degree in business administration from The Open University in the U.K.