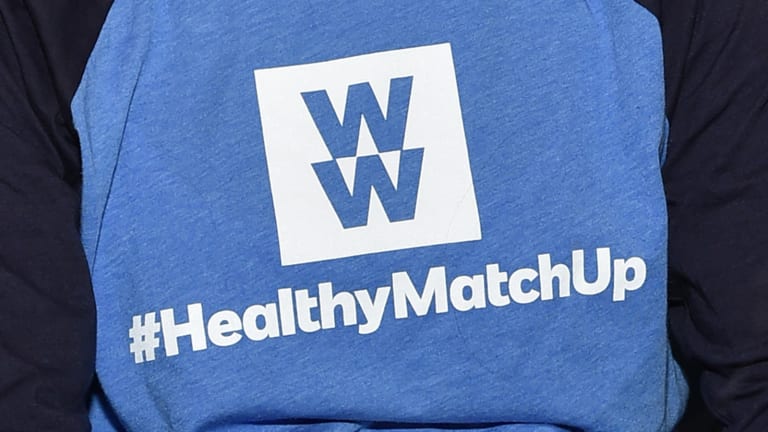 Weight Watchers Gains on Better-Than-Expected Results, Higher Guidance
Shares of Weight Watchers surge after the company reports a narrower-than-expected first-quarter loss and raises its outlook for the rest of the year.
Shares of Weight Watchers (WW) surged in premarket trading on Friday after the company posted a narrower first-quarter loss and boosted its outlook for the rest of the year.
The subscription based diet and health-lifestyle company lost $10.7 million, or 16 cents a share, in the first quarter, compared to a profit of $39.1 million, or 56 cents a share, in the comparable year-earlier period. The results, however, weighed in significantly better than the 26-cent loss analysts polled by FactSet were expecting.
Revenue came in at $363.2 million, down from $408.2 million a year ago.
The company in February warned it had weaker-than-expected participant sign-ups at the beginning of the year. However, it reiterated Thursday its full-year fiscal 2019 revenue guidance of approximately $1.4 billion and lifted its earnings guidance to between $1.35 and $1.55 a share.
Analysts polled by FactSet are currently anticipating full-year per-share earnings at the bottom of that range - $1.35 a share.
Shares of Weight Watchers were up more than 15%, or $3.17, at $23.48 in early trading on Friday after ending the day Thursday at $20.31. The stock has plunged more than 80% over the past 12 months from a 52-week high of $105.73.